Sony Ericsson has announced an exclusive offer for Xperia Android devices—50 GB online storage free with Box.net.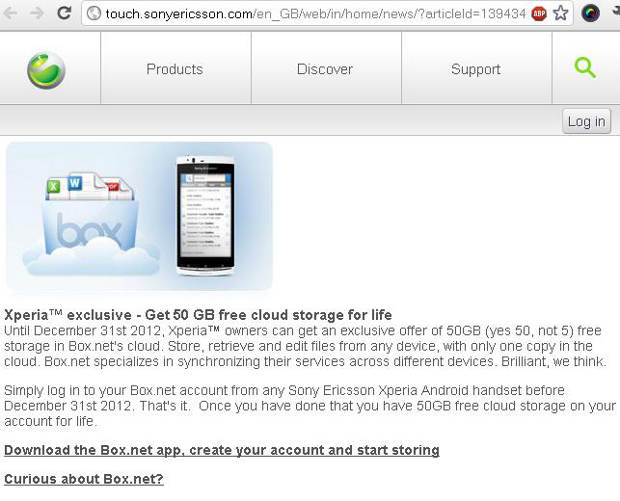 As per the listing on Sony Ericsson's mobile website, all Xperia owners need to download the Box.net app from Android Market and then register through the device itself. Sony Ericsson website mentions that users will get 50 GB storage only if they register before December 31, 2012 which we believe could be a typo.
In September, HTC partnered with online (cloud) storage service Dropbox to offer 5 GB storage free for most HTC branded Android handsets.
Now Sony Ericsson has partnered with Box.net to offer a massive 50 GB of online storage for Xperia smartphone owners to store documents, files and multimedia. Do note that this 50 GB storage rests in the account for life and users do not have to pay for it ever.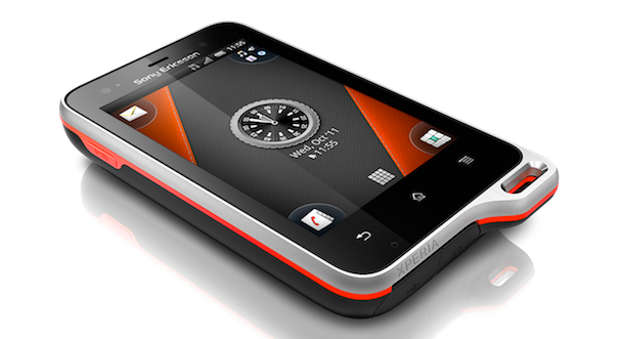 Sony Ericsson's website lists that the offer is available for Xperia users if they register/log onto Box.net before December 31, 2012. Apparently, users get more than a year to do that but don't be lazy for you never know when Sony Ericsson decides to turn it into December 31, 2011.