Sony, after a long delay, has announced the Ice Cream Sandwich upgrade for its Xperia P smartphones. The roll out of the upgrade has begun but the availability of the upgrade will differ from market to market.
Indian Sony Xperia S users can expect the upgrade in the next couple of days. Users will receive a notification on their Sony Xperia P as and when the upgrade will be made available for their devices. The upgrade will be made available over the air but Sony though its official Xperia Blog has also mentioned that in some cases the upgrade might just be made available through the PC companion software only. In India it is highly probable that the upgrade will be made available through PC companion as the availability of over the air upgrades has been really scarce in India.
The upgrade brings along a whole new look and feel for the users as far as user interface goes. The updated Sense user interface has been improved a lot over its previous versions with a brand new lock screen with improved functionality and resizable widgets for improved personalisation. The upgrade also comes with extended standby mode that boasts of increasing standby time by up to four times depending upon the user-profile and data consumption.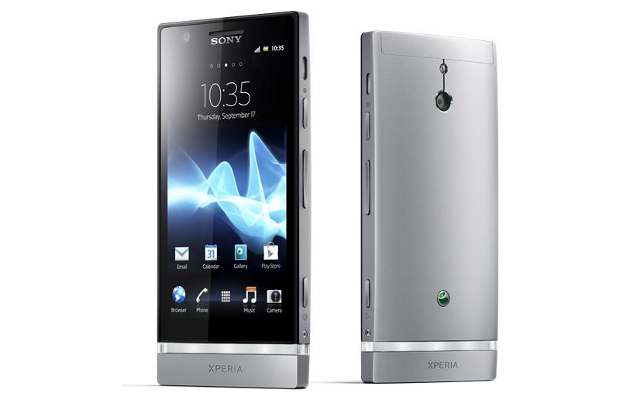 Sony has also included the "WALKMAN", "Album" and "Movies" applications with this upgrade for enhanced multimedia.
The "Walkman" application blends the best of signature Sony audio technology with social features; to discover the music your friends like and share personal favorites along with Facebook integration for easy sharing. The "Album" application brings new intuitive ways to sort and browse high quality photos and videos in blazing speed, as well as providing instant viewing, commenting and sharing of photos on Facebook and other online albums.
The "Movies" application streamlines the playback and viewing of movies in high quality audio and video, while using intelligent database search to grab movie posters and information for a richer experience.
Last but not the least, the upgrade also brings a new functionality that will allow users to access recently used application and much improved control over mobile data to cut down data usage costs as well.
To install the upgrade, users need to connect their devices to their computers using Sony Ericsson PC companion software and follow the steps suggested by the software to upgrade their devices.