Shopping for a smartphone is different from buying a low end feature device. Most smartphones use the same operating systems (of which there are just three dominant ones in India — Android, BlackBerry and Symbian), and the features tend also to be similar, despite which there is huge variation in price, and it often becomes difficult to figure out why.
The essential factors to check while buying a smartphone are its storage, processor, operating system (OS), and input method, rather than considering about features such as push mail, camera, touch screen, almost all of them will have all of this.
OS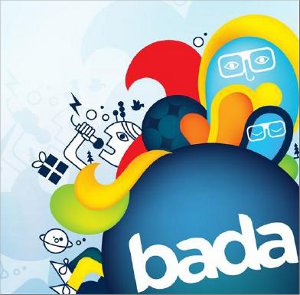 There are six popular operating systems — Android, Symbian, BlackBerry, iOS, bada and Windows Phone 7.
Android is the most popular OS and is perhaps the best in terms of price, features and choice of applications. Almost all brands have Android phones, be it Micromax, HTC or Dell.
The second most popular option right now is Symbian, another open source OS, but used primarily by Nokia. Although it can access many applications on Ovi Store, its future is not secure as Nokia is moving away from Symbian to Windows Phone 7. However, in the short term, Symbian phones will get upgrades and new applications as well.
BlackBerry is a proprietary OS and is used by RIM alone. It is one of the most popular operating systems for enterprise customers and runs office apps well. Of late the company has been trying to win over other customers too.
Apple's iOS is one of the most popular operating systems worldwide, but in India it doesn't control much market share. The only devices using it are the iPhone and iPad.
bada is the latest OS and is used on Samsung phones. It is designed for lower priced smartphones, and devices using it are currently limited.
Another late comer is Windows Phone 7, but with the recently announced collaboration with Nokia it is expected to be the next big thing. There are very few devices running the OS for now.
Processor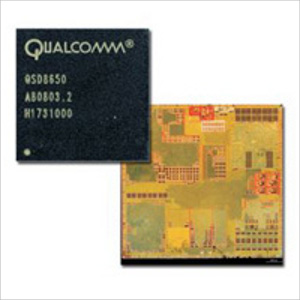 Smartphones are designed to multi task. They use complex software and run multiple apps. To do all this smoothly they need a powerful processor.
These days most devices running Android are powered by a 600 MHz processor, which is quite a low clockspeed. However, processor clockspeed isn't the only factor that determines the smartphone's efficiency, which is dependant on the OS as well.
New devices are beginning to use 1GHz processors such as Snapdragon, Tegra etc, and in the near future there will be dual core processors with even faster speeds and more computing cores (more cores mean better multi tasking). So if you have to spend a couple of thousand extra to get a phone with a faster processor, don't hesitate.
Memory and storage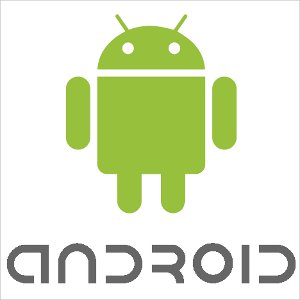 ROM(read only memory) and RAM (random access memory) are the first and second layer of memory accessible to the processor and where all the basic necessary files related to the operating system are stored. In general, the greater the ROM and RAM, the faster you can access basic files. 256 MB of ROM and RAM of 512 MB is advisable.
The phone's internal memory is another important consideration as that will help you to store more program files (some operating systems such as Android 2.2 allows you to store them in the external memory as well; although Android 2.1, for one, doesn't).
The final layer is the expandable memory. It is important, but will not affect the device's performance and therefore you can take a call on how much memory you want to buy, but do check how much external memory is supported, as this varies from device to device (32 Gb is the norm these days).
Input mode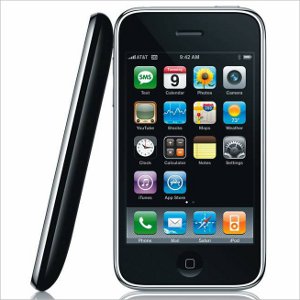 In most smartphones, the display is also the input device, but most of us only consider the display size of the screen while buying. It is equally important to know that there are two types of touchscreen technology: resistive and capacitive.
Click here to read more about them.
Capacitive is regarded as the better technology and offers better screen resolution, more accuracy in touch sensing and the ability to understand gesture based commands such as pinch to zoom. Capacitive is also predictably more expensive.
For people who do not like touchscreens there are phones with keypads and these are broadly of two types: alpha numeric, wherein each key stands for one number and three letters and Qwerty keypads, in which the keys are arranged similar to how they are on a PC or laptop. Qwerty is more common on smartphones these days as it is easier to type on.
A third variety of phones comes with both — touchscreen as well as physical keypad.
Connectivity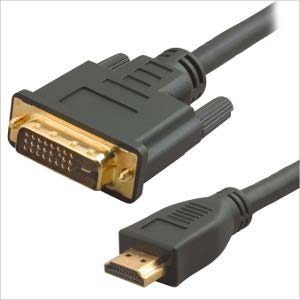 These days most phones offer many connectivity options and we end up getting confused. So let's start with basic mobile network connectivity. Here, HSPA+ is the best. The phone that can access this network will be capable of 21 Mbps download speeds, and HSPA enabled phones can manage 7.2 Mbps; while WCDMA technology is capable of only between 384 Kbps and 3.2 Mbps WCDMA at the rate of 384 Kbps is of no use, and can easily be replaced with Edge technology.
Edge and GPRS offer 256 and 56 Kbps, respectively. HSPA network is the least you should look for while buying a smartphone. HSPA+ is rare right now, but shouldn't be for long.
Wifi is another popular connectivity option. Wifi standards are denoted as IEEE 802.11 b/g/n. While 'b' is slowest at 11 Mbps, 'n' is the fastest at 150 Mbps. If the device says b/g/n, it means that all three versions are supported.
Bluetooth is generally used to transfer data between two devices. It too has different versions: 1.0, 1.1, 1.2 (721 Kbps), 2.0 (3 Mbps) 2.1, and 3.0 (24 Mbps). 2.0 and 2.1 versions are very common these days. A2DP (Advanced Audio Distribution Profile) is another important consideration, especially for Bluetooth handsfree sets that are used to listen to music as this allows for stereo (two channel) audio streaming. Version 3.0 is still not very common.
USB
USB port used to connect your phone to a PC or other devices with USB port through a cable is present in almost all the phones, but the speeds vary. 2.0 version (40mbps) is currently the most common one with 3.0 (400mb) just arriving.
HDMI port
HDMI (High-Definition Multimedia Interface) basically allows you to connect your phone to a HDTV, and watch the content stored in your phone on your TV, only condition being that both the phone and TV needs to have HDMI port. This is currently available only in very costly phones.
Battery
For most of us battery life is one of the very important considerations. And although battery life is a factor of above listed features (each OS and processor consume power differently), it is also dependent on your usage. But the most important this is the batteries capacity itself, which is stated in mAH (milliampere-hour).
Higher the mAh the better the battery life provided all the other parameters remain the same. These days 1000 mAh is the basic standard for smartphone.. However, 1500mAH and above will be more advisable if you are looking at a high end smart phone.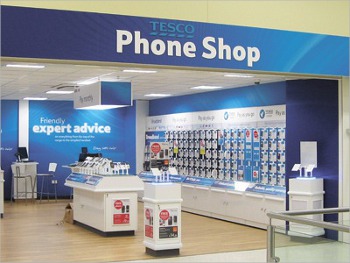 Other points to consider
After you are done with checking all the above details of the phone. You can delve into what else it provides. One of the very important thing is to have GPS (preferably A-GPS), this is a technology that uses satellite data to pin point your location and along with the map it helps you in finding direction to a place, and also tells you point of interests near you (petrol pump, hotel, tourist attraction etc.)
A-GPS basically stands for Assisted global positioning system and works in conjunction with the GPRS or 3G data connectivity to improve the signal strength indoors (satellite signals are weak inside home), A-GPS is especially important in a phone because GPS chip inside the phone can't be very big due to batter and space constraints.
Camera quality, flash or not, front facing camera (for video chat), freebies etc are some of the things that you can choose to look into.