Skype has pushed a new redesign user interface loaded update for the official app meant for the Android platform. The new Skype app 4.0 version brings a totally new user interface for each and every aspect of the app.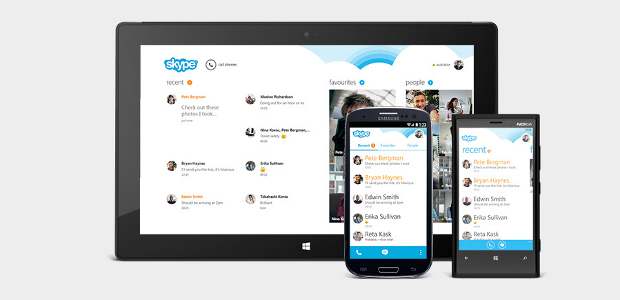 The new version appears to be a marriage of Android's Holo Design user interface with Windows Phone's Modern user interface. The resultant user experience is indeed refreshing. Apparently, the new app design may not be available for all Android platform based tablets.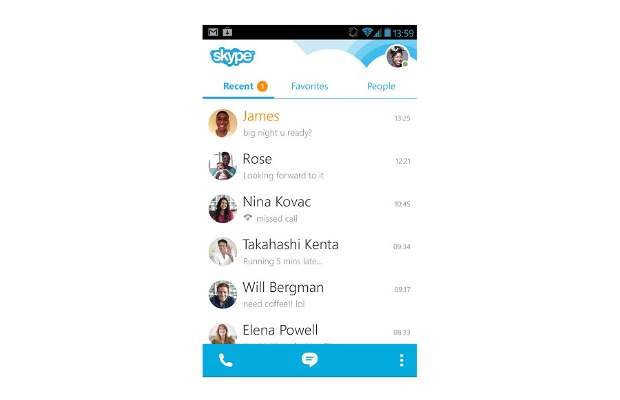 Skype developers claimed of over 100 million installations of the Skype app on the Android devices. Now the developers have completely redesigned the Skype app for Android and made it quite similar as well as consistent with the Skype app for Windows Phone 8.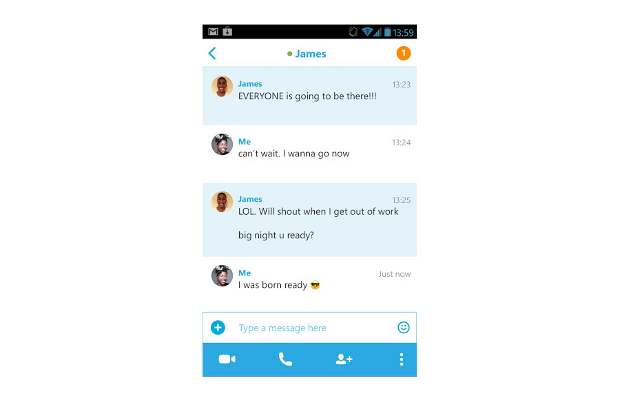 New Skype app 4.0 version aims to make the app more faster and easier to use. Clean and neat layout makes the contacts and other options easily accessible to the fingers. One can quickly send an instant message.
Swiping or tapping on the Contacts or Favorite tabs brings forward the list of contacts and users can engage into messaging by a single tap. The free unlimited video messaging amongst Skype users is also been activated and implemented with this new update.