The US government placed Huawei on a blacklist last week, limiting the Chinese company access to US suppliers. The news sent shockwaves throughout the industry which was later followed up with Google withdrawing support of its services to Huawei. Soon other US companies followed suit as Intel, Qualcomm, Broadcom and others announced that they were cutting ties with Huawei and will no longer provide them supplies.
For a company that has managed to achieve the title of the world's second largest smartphone manufacturer, the latest situation is certainly a blow. But what does this all mean for the end user? That's the important question and we're here to answer that.
What did Google have to say for existing Huawei phone users
Google revealed earlier today that while it's complying with the US Government Executive order, its services and apps will keep functioning for the existing Huawei devices.
The Mountain View company explained that both Google Play & Google Play Protect security features will be running on the current batch of Huawei phones, meaning apps will continue getting updates and Huawei users will be able to download newer ones as well.
This means, Google apps like Maps, Gmail, Search and Assistant will run on old and present Huawei and Honor phones. These devices will also have Play Protect security which will check for malware and keep the devices safe.
What did Huawei promise?
Huawei said in a statement that it "will continue to provide security updates and after-sales services to all existing phones" and these include the phones that are already sold and also the ones that are currently available in stock.
Huawei also added that it will build "a safe and sustainable software ecosystem".
What kind of updates can you expect on your current Huawei phone?
As Huawei mentioned, all phones will continue to receive regular security updates until the end of their cycle. This means Huawei will still push Android security updates that Google pushes every month for the safety and protection of your phone against vulnerabilities and risks.
After a new security patch has been installed, you will see no difference in the way the system behaves but things will be smoother with close to no bugs.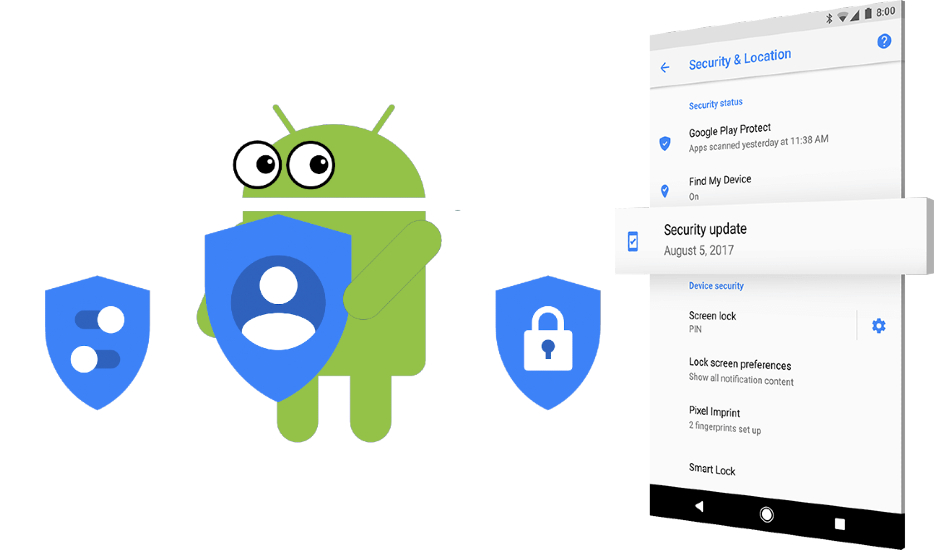 These security updates won't contain any new features but simply correct the flaws in the system or protect it against new spyware or malware issues. Since Huawei has promised regular security updates, it appears that Google is willing to work with Huawei for its older phones, at least for the time being.
Unfortunately, it'd be foolish to think you'd be getting an update to Android Q or further updates if you're a Huawei user. Neither Google nor Huawei mentioned anything about platform-level upgrades for the old Huawei phones, which means Android Q on current Huawei phones is almost unlikely.
What happens to Honor phones?
Honor faces the consequences of the latest move as much as Huawei since it's fully owned by the Chinese company. What this means is the rules of the ban will also be applicable to Honor smartphones since the phones use the same OS and depend on Huawei's hardware as well. But even if you're a Honor phone user, you can rest assured that Google services will still work on your phone and Honor will also push security updates till the end of the phone's use cycle.
What will the next generation of Huawei phones run on?
Google's suspension of Huawei doesn't mean that the Chinese company can't use the Android operating system. Since Android is an open source platform, Huawei is free to use Google's OS if it wishes to, as any brand can use it with no restrictions.
However, unlike current Huawei/Honor phones, the new ones won't be able to access Google's core apps like Maps, YouTube, Chrome and other apps.
Furthermore, upcoming phones from Huawei will also not have the Google Play Store which means users will either have to sideload apps by installing APKs, which aren't the safest way to install apps or depend on a third-party App Store for the same. Without the Play Store, Huawei will also have to convince app developers to create specific versions of the app that will carry support to their phones. If Huawei does something like it, it won't be different than the FireOS on Amazon tablets which has its own app store.
And then, there's also the possibility that Huawei could start rolling out a new OS outside of the Android ecosystem. This move will be a break from the open-source Android code base that Huawei is immediately expected to work on.
A similar move was once planned by Samsung when it planned to break off from Google's Android ecosystem after it complained that the search giant had more than needed control over its Galaxy phones. Enter Tizen OS; which ran on budget phones from Samsung but never took off from the tarmac. Tizen OS is currently still in use inside Galaxy smartwatches.
Could we see an alternative to Android?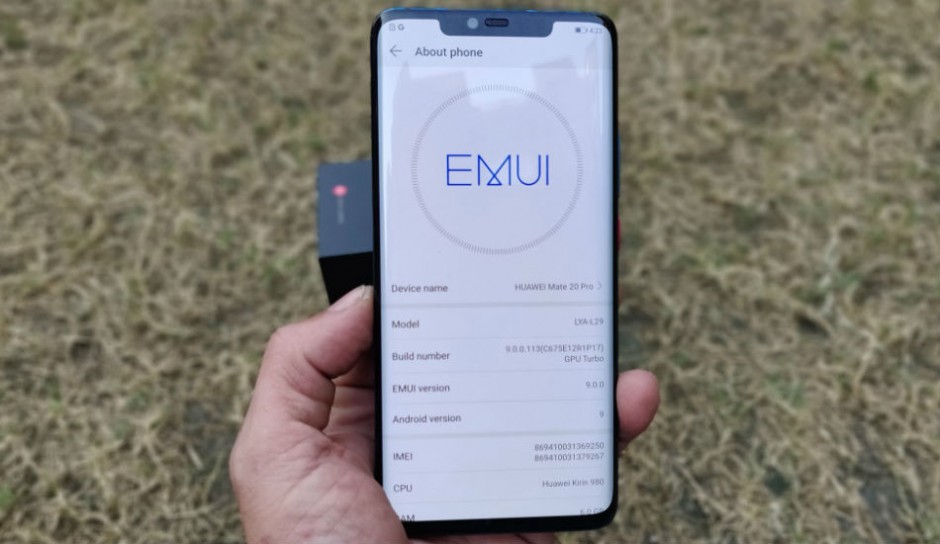 It's believed that Huawei started development on its own mobile back in 2012, which followed an investigation on the company by the US. To this date, the OS seems to be in development. Earlier this year, Huawei Consumer Business Group CEO Richard Yu spoke to Welt saying "Should it ever happen that we can no longer use these systems, we would be prepared. That's our plan B".
Besides phones, where does this ban extend to?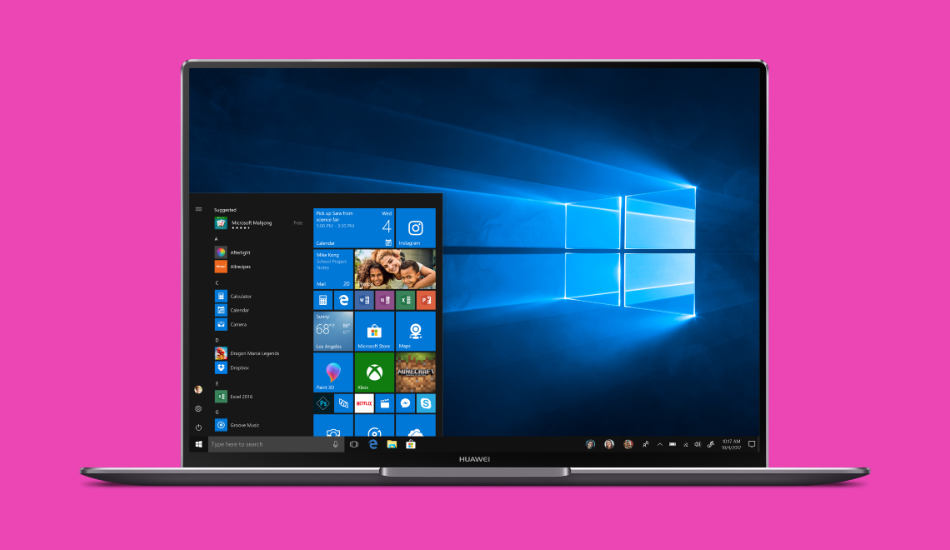 Considering that the ban on giving supplies and services to Huawei extends to all companies originally in the US, this also means Huawei could lose support from Microsoft for running Windows on its upcoming laptops. We're yet to hear a word on whether Microsoft will continue giving Windows feature and security updates to the existing batch of Huawei PCs.
Does Huawei have the strength to make more smartphones?
Soon after the ban, reports started arising saying that Huawei has stocked three-months worth of components to keep itself going in case an issue like this popped up. Other than that, Huawei has its own brand of Hisilicon chips that it uses on its phones and considering their history, Huawei is believed to sustain itself for at least all the processor needs.
With Huawei gone, what can be anticipated for 5G?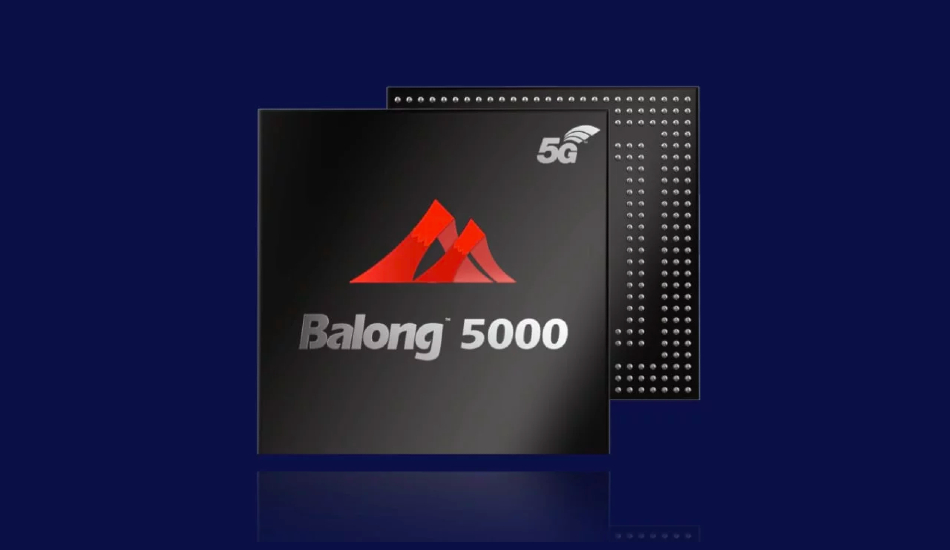 Huawei's Balong 5000 was expected to be a game changer for phone makers who don't have their own modem chips. The ban on trade will thus also delay the development of 5G technology as well as 5G based smartphones to counties where the US has a say in terms of business.
However, Huawei founderRen Zhengfei spoke to China Central Television saying"Huawei's 5G will absolutely not be affected. In terms of 5G technologies, others won't be able to catch up with Huawei in two or three years".
What does this mean for other smartphone companies, especially the ones from China?
America – The land of the free… errr, no! The latest Huawei ban brings one main notion to the table and it is that the US government has significant control over what's sold to whom. While Trump's executive order doesn't affect other brands, yet, it establishes one thing right; Politics can affect technology vendors and users equally.
Keeping in mind that the trade war being US and China is still on, it means other Chinese smartphone makers will be forced to rethink their future if they receive a similar sanction from the US Government. The issue also brings to notice that Google controls the majority of our phones and could potentially force anyone's hand in the future by restricting its services and apps to a company.
Another factor that needs to be stressed is that losing Huawei and potentially other Chinese companies in the future would mean a slow rate of development in technology. It was companies like Huawei, Xiaomi and OnePlus who pushed Samsung and Apple to a corner by aggressively developing good smartphones at cheaper price points. The lack of such development will mean giants like Apple, Samsung and Google will soon be able to dominate the industry and also charge significantly more in the name of new features.
One such technological advancement has been the camera system on smartphones where Huawei has shown its quality for the last couple of years. From making the most phones with dual cameras at the start of the cycle, Huawei has gone on to make the first triple camera setup on the P20 Pro to the first quad-camera with a periscopic zoom lens on the P30 Pro. These smartphone cameras have been nothing short of technological evolution since its latest phone even can pit the best of Pixels and iPhones to the grave. The loss of such a development will cost the tech world big time.