The Mate 20, Mate 20 Pro and Mate 20X were unveiled in London last month and is expected to launch in India anytime soon. But as it turns out, several users have now complained that their latest Huawei flagship is now home to a screen bleeding issue on the front display.
Users have now flooded several forums and social networks reporting that their recently bought Mate 20 Pro device now shows a yellow/green tint on the edges of the display. The images shared by the concerned users reveal that the screen bleeding found on the Mate 20 Pro is significantly thicker and much more noticeable than the one that was affecting Xiaomi's Poco F1.
Speculations over the internet suggest the issue has something to do with LG's LED display or the glue that is applied in between the frame and the display. Since this is a hardware defect, it's not something that can be fixed with an update, meaning concerned users should look to contact Huawei's customer care about the issue.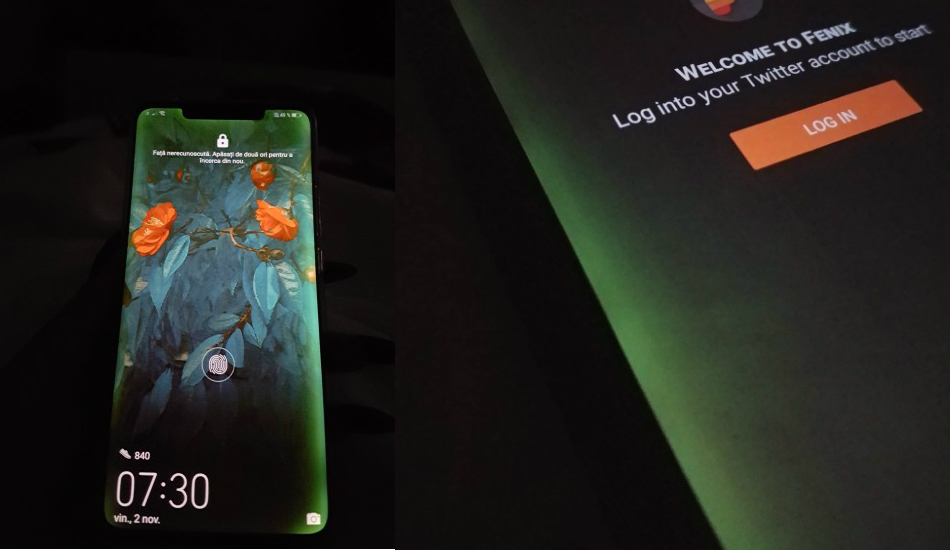 Upon receiving several reports on the issue, a Huawei UK Community Forum Manager replied saying "The Mate 20 Pro uses an industry-leading flexible OLED screen featuring special design curved edges for an enhanced visual experience and holding comfort. This may lead to slight discolouration when viewed from different angles. In extremely dim lighting conditions, when the screen brightness is too low, or when using dark wallpapers, these differences can be exaggerated. If the colour cast affects your normal use, take your phone to an authorized Customer service Center for assistance".
However, shortly after the comment, Huawei approached GSMArena(https://www.gsmarena.com/huawei_responds_to_the_mate_20_pros_screen_light_bleeding_issue-news-34037.php) saying the comment by the Huawei Community Forum Manager is not exactly Huawei official statement. Until now, there has been no official word on the matter nor have the affected users been handed a solution for the issue.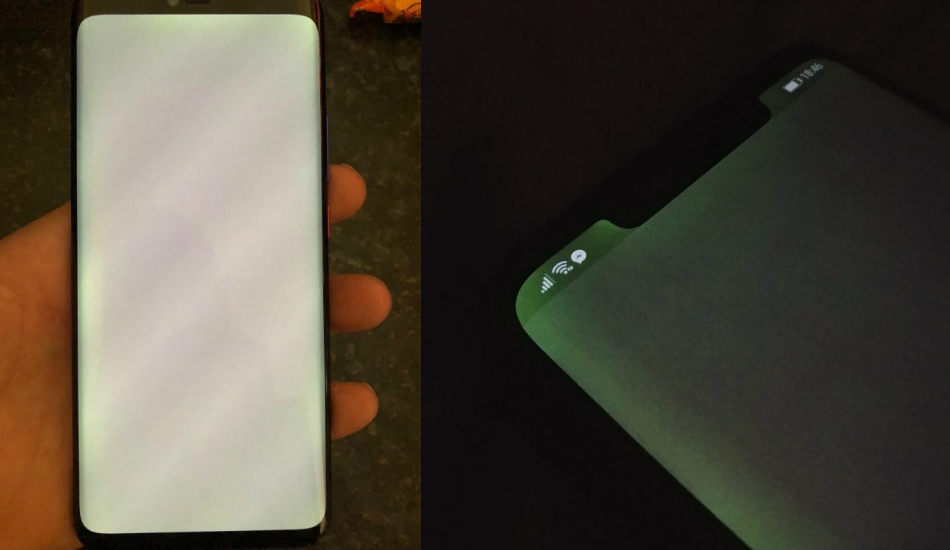 The screen bleeding issue on the Mate 20 Pro only comes up under certain conditions where the background is dark grey or plain white. Screen bleeding also alters when changing the brightness of the Huawei smartphone and is especially present on phones that employ LG's panel and not BOE's display. Reports have also implied that the screen bleeding spreads with time some users have also started sharing their instances under the #gluegate hashtag.