Sennheiser has partnered with Southern California-based luxury automaker, Karma Automotive to announce the Ambeo immersive audio solution for in-car entertainment and communication. With this partnership, Sennheiser makes its entry into the automotive sector and its latest product will be showcased inside the new 2020 Karma Revero GT during Monterey Car Week from August 15 to 18.
The Ambeo sound system features a multi-channel loudspeaker set-up arranged in two layers and a subwoofer. The system integrates the loudspeakers inside the vehicle's headrests and uses an algorithm that can turn any stereo content into an immersive experience.
Users can manage the audio source and levels using the device's graphical user interface. The interface also lets users determine the preferred degree of immersiveness and users' position within the sound stage.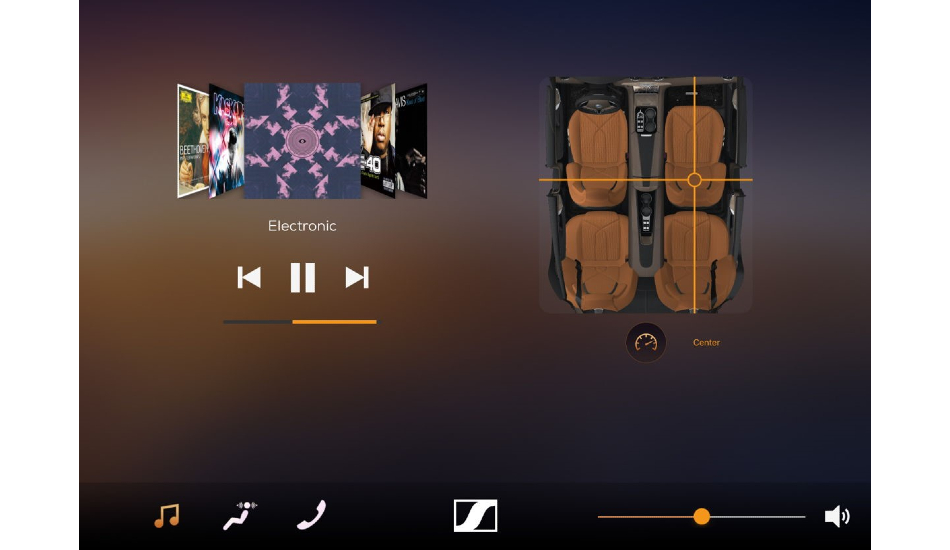 As for voice calls, the Ambeo system uses beamforming technology to actively focus on the speaker through microphone modules integrated on both sides of the cabin. Clear audio will be captured without interference from the engine, wind and tire noise.
Speaking about the announcement, Sennheiser Co-CEO Daniel Sennheiser said "We are extremely pleased to be taking the unique immersive audio experience of AMBEO to automobiles, and to be doing so with Karma Automotive, who put their development focus on electric vehicles. With Karma, we are combining the future of mobility with the future of audio enjoyment".
Sennheiser Co-CEO Andreas Sennheiser also commented saying "We set out with the aim to create nothing less than the best-in-class sound experience. The system we designed will amaze with its authentic immersive sound, voice intelligibility, and possibilities for sound personalisation".
Karma Automotive Chief Revenue Officer, John Maloney said "At Karma Automotive we pride ourselves in creating immersive driving experiences through global relationships and technology partners such as Sennheiser. Karma's Pebble Beach technology showcase of the AMBEO sound system in our 2020 Revero GT illustrates cutting-edge audio technology possibilities for the future".
Sennheiser says its engineers worked more than two years on developing and fine-tuning the Ambeo technology for the automotive sector. Sennheiser AMBEO Immersive Audio Director, Véronique Larcher said "The main challenge was to bring immersive high-quality audio into the complex and difficult environment of the car, which is quite unlike our usual use cases for immersive audio and beamforming technologies. We almost had to start from zero, with the objective of not only bringing a good solution to market but creating the very best available. This AMBEO system now combines the gold-standard AMBEO up mix algorithm for immersive audio with high-quality, elevated sound reproduction and the latest beamforming technology for clear communications".
Sennheiser's new Ambeo in-car audio solution will be showcased inside the new 2020 Karma Revero GT during Monterey Car Week from August 15 to 18.