Security and surveillance solutions provider, Secureye has launched the 4G WiFi outdoor security camera in India for a price of Rs 12,500.
Secureye's latest device has a model number SIP-2HDG-W40 and comes with a 2MP Sony IMX307 Starvis 1/2.8 CMOS sensor, 30m infrared range and an IR cut filter. The device is equipped with a motion detection alarm, APP remote monitoring, intelligent WiFi configurations,24/7 monitoring capabilities andinbuilt storage space.
The Secureye 4G Wi-Fi Outdoor Security Camera ca record videos at resolutions of 1920 x 1080 pixels or 640 x 360 pixels with a frame rate of 15fps. The camera is enabled with humanoid detection, humanoid tracking, humanoid tracking amplification, smart dual light source and two-way voice intercom.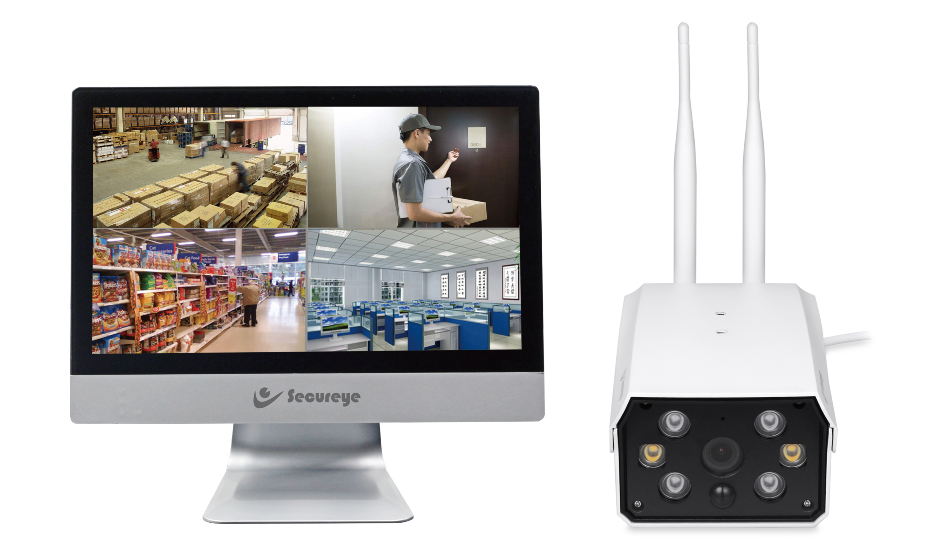 The security camera is certified with an IP66 waterproof rating. The device offers day and night monitoring and can automatically switch to infrared night vision. Connectivity is offered through WiFi, 4G, 3G, 2G and GSM. There's a microSD card slot to save footage while users can opt for cloud storage through Secureye as well.
Speaking about the launch, Secureye Director, Manish Agarwal said "Home security is a prime concern for everyone. The product offerings from Secure Eye are built keeping in mind about the tech innovations in the industry so that we can out-do the products available in the market. Our offerings are not just good but are always ahead of their peers. We hope that cost-effective home solutions will keep everyone smiling without the threat of an untoward incident".
Secureye SIP-2HDG-W40 4G Wi-Fi Outdoor Camera can be purchased at leading outlets across India for an asking price of Rs 12,500.