Samsung's clamshell design based Android powered smartphone, the Samsung Galaxy Folder, was unofficially revealed last month. But that's not the only clamshell Android smartphone that Samsung is working on. As reported, Samsung is working on a second clamshell design based Android smartphone called the Samsung Galaxy Hennessy and will be announced by China telecom soon.
The Galaxy Hennessey SCH-W789 is an android smartphone coupled with a full sized numeric keypad in a folding Clamshell design, and dual displays as the Samsung galaxy Folder android Smartphone.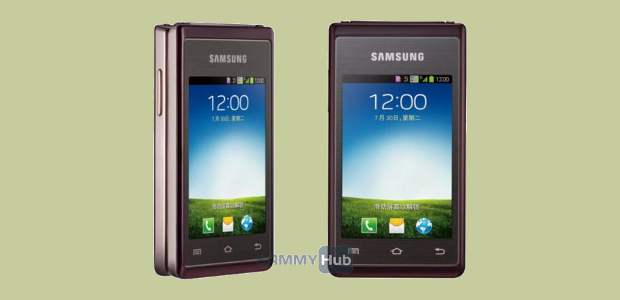 The Samsung Galaxy Hennessey will boast a two way folding Clamshell design allowing it to be used it as a regular touchscreen based Android phone or like a conventional clamshell mobile phone.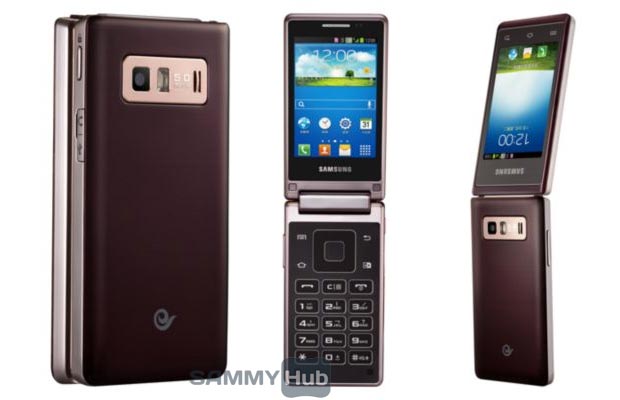 The device is expected to have Android Jelly Bean 4.1 operating system, 1.2 GHz quad-core processor, 1 GB of RAM, 4 GB internal storage, 5 megapixel rear camera with flash, and a micro SD card slot. The phone will get dual 3.3-inch 480 x 320 pixel resolution based displays.
The device is expected to be announced for the Chinese market first and will be brought to India later.
Image credit: sammyhub.com