Samsung has formally announced that highly anticipated Galaxy S III handset will not be launched at the Mobile World Congress starting next week. Instead, the company will be launching a 10.1-inch touchscreen display bearing Galaxy Note 10.1 tablet at the convention.
According to SammyHub, Samsung has mentioned the Galaxy Note 10.1 tablet in an article for Developer Day at MWC 2012 event, and also at one of its online job listings. During a Developer Day event, products are usually shown to the participants so that they can explore the product thoroughly.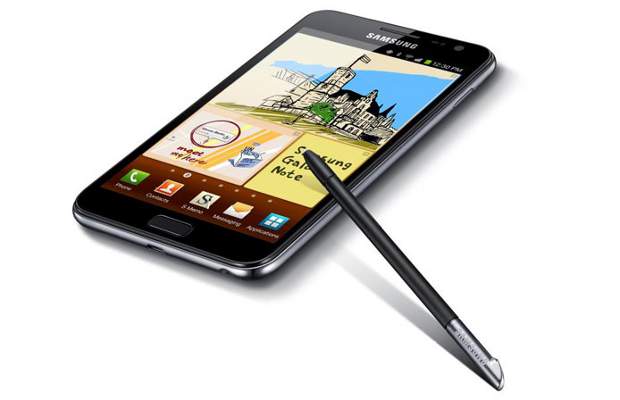 Samsung is launching a new Galaxy Note at the MWC 2012. It seems that the company is set out to confuse the consumer in every possible way. How? First the Galaxy Note with 5-inch touchscreen display has been introduced as a decent amalgamation of smartphone and a mini-tablet. The company already offers Android OS based tablets under Galaxy Tab branding.
Now the company plans to launch Galaxy Note 10.1 and the brand name is self-explanatory. The Galaxy Note 10.1 might have 10.1-inch touchscreen display with telephony capabilities. However, the interesting feature here would be the Samsung's S-Pen which was introduced with the Galaxy Note. The S Pen is a special stylus meant for the Android based tablet and Samsung has also released S Pen SDK for the developer to create apps for it.
With the S Pen, the Galaxy Note 10.1 would instantly be the most desired gadget for the people in the creative and art field. Besides, even medical sciences can make the best of the precision of the S Pen for several purposes.
No further details about the specification of the tablet were available. We won't be surprised if Samsung has used a quad-core mobile processor inside it. It is safe to presume that this tablet will come with Android 4.0 Ice Cream Sandwich with TouchWiz UI and Live Panel UX widgets.
More details are expected to be revealed at the Mobile World Congress 2012 starting from 26 February.