Samsung reportedly is working on an affordable tablet to compete with Amazon Kindle Fire and alike. As per the User Agent Profile, a Samsung tablet with model number GT-P3100 might be one of the affordable tablets due this year.
The tablet, named Samsung GT-P3100, will house a low power ARM11 mobile processor and is expected to feature 7-inch touchscreen display, reported PocketNow.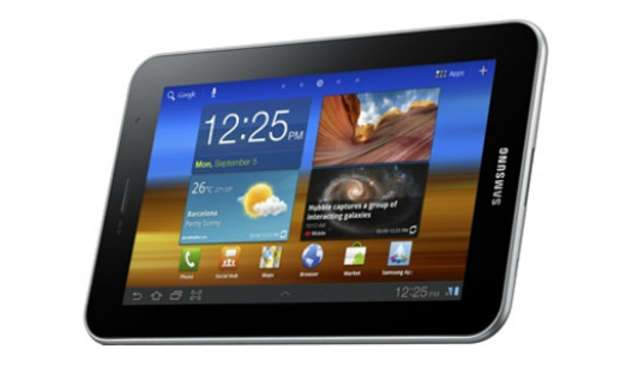 The device will have 1024×600 pixel resolution supporting display. Co-incidentally the Samsung Galaxy tab 7.0 Plus also has the same resolution.
Surprisingly, the report lists ARM11 based processor for the GT-P3100 tablet. That means Samsung would be using its own Samsung S3C6410 Application processor which can clock up to 800 MHz clock speed.
With the low-power consuming ARM11 Architecture based mobile processor, the tablet surely does promise longer battery life, if a decently large battery has been bundled. Besides that, it is fine if this tablet has only front facing VGA camera for video chat. But no such details about the camera were revealed. As for the operating system, we believe Android 2.3 Gingerbread would be the best bet over here.
Even for Indian market, there is a dearth of decent specifications and build quality bearing tablets in the Rs 10,000 to Rs 20,000 price range. No wonder the BlackBerry PlayBook was sold like hot-cakes last month when RIM announced a special discount price of Rs 13,490 for the tablet.
At this moment, Amazon has not announced any plans or intentions to release Kindle Fire in India. But the existing lineup of tablets has certainly created a demand for affordable tablets with telephony or 3G data connection support.
Samsung may announce these affordable series of tablets later this year.