Samsung has put up a new teaser video on YouTube that clearly shows upcoming Google-Samsung flagship smartphone, currently dubbed as Nexus Prime. With the theme text &#151 something BIG is coming, Samsung has announced the Samsung Mobile Unpacked 2011 event on October 10, a day ahead of CTIA Enterprise and Applications Event 2011 in San Diego, USA.
The Samsung Nexus Prime GT-I9250 will debut with Android Ice Cream Sandwich update. The Samsung Mobile Unpacked 2011 teaser clearly says 'something BIG is coming' which hints at larger than 4.2 inch display. But it won't be as large as the Galaxy Note which comes with a 5 inch display. Also, the Nexus S will have a Contour display that appears concave and will be very similar to the Nexus S.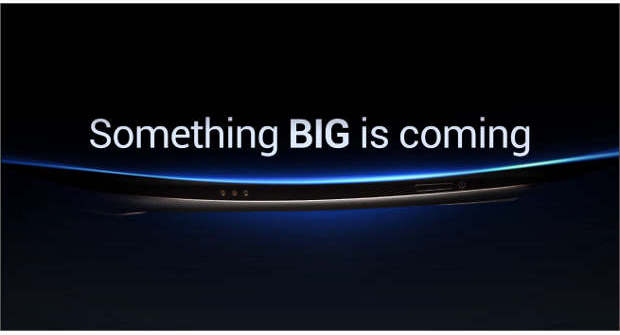 GSMArena has also come out a picture of Samsung Nexus Prime, which the website said to have gained from a source. As per the image, the Nexus Prime will have a 4.6 inch display supporting 1280×720 native resolution. Considering Samsung's recent Galaxy Note announcement, this display would have Super Amoled Plus HD technology.
Also one of the notable things will be the slimmer profile of the phone with metallic rim hugging the rounded corners of the handset. There won't be any buttons on the front face of the Nexus Prime. Even the capacitive touch buttons have been dropped for the Android Ice Cream Sandwich update.
Obviously the Nexus Prime will come with a quad-core processor and most likely the recently announced Samsung Exynos 4212 processor clocked at 1.5 GHz with dual-cores. This mobile processor is capable of supporting full 1080p HD video playback and also on-chip HDMI 1.4 support. Sounds like decent competitor for upcoming five-cores loaded Nvidia Tegra 3 Kal-El chipset.
Though no details were available on the image sensor, it is quite obvious that Nexus Prime will sport an 8 megapixel camera with full 1080p HD video recording capabilities.
Along with the Nexus Prime, several Android users would be eager to know the arrival date of the Android Ice Cream Sandwich update for existing devices.