The Samsung Space Zoom feature has been the center of controversy since its debut on the Galaxy S20 Ultra in 2020. Despite Samsung's claims that the feature produces impressive pictures of the moon without any overlays or texture effects, a recent Reddit post has attempted to prove otherwise. The post alleges that Samsung's moon shots are fake and provides a detailed methodology for their argument.
Samsung Space Zoom Controversy
A Samsung user, u/ibreakphotos, claimed on Reddit that Samsung's moon shots taken on Galaxy S23 Ultra are not real.
He displayed a blurry image of the Moon on a computer screen and then took a picture with S23 Ultra. The first image, on his computer screen, showed no details, but the resulting image from the S23 Ultra showed an incredibly clear picture of the Moon. He essentially used a technique to downsize and blur a high-resolution image of the moon to show that Samsung's photos of the moon have more detail than they should.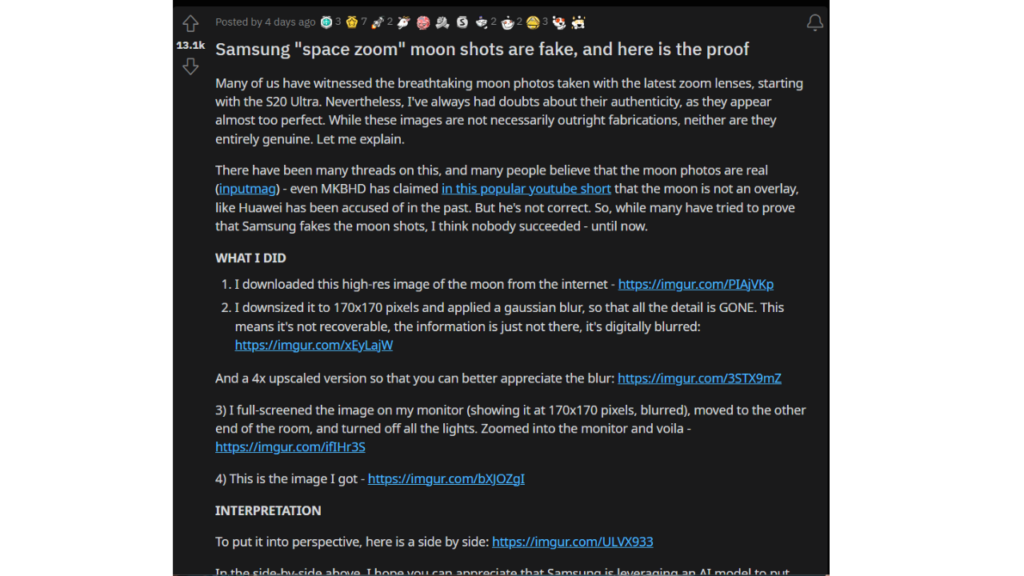 It appears that Samsung's camera uses machine learning to achieve this effect, but some people say it's not genuine and that the feature misleads people about what the camera can do. This has caused a lot of arguments and heated discussions online.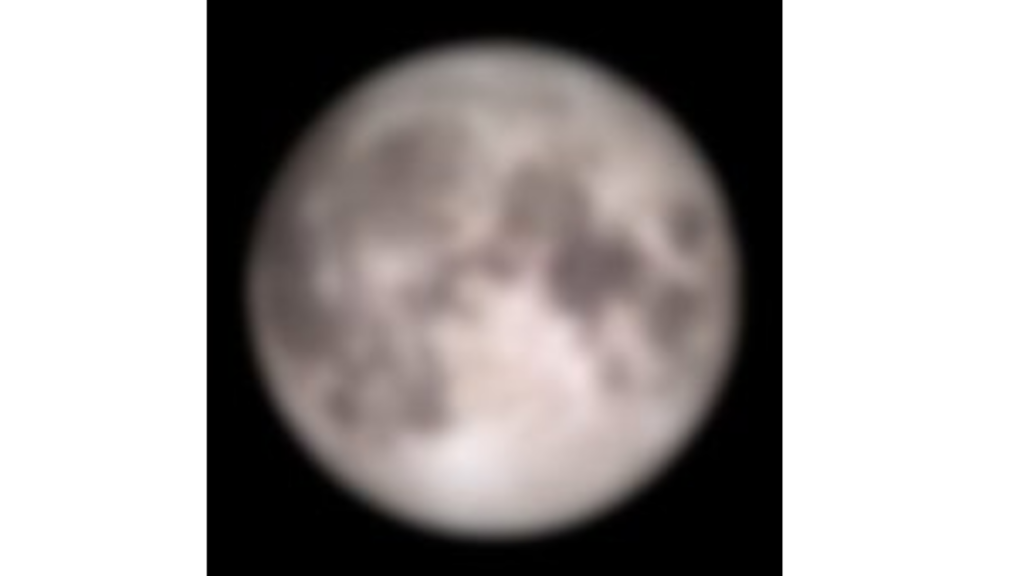 People have been questioning Samsung's Moon photography since the S20 Ultra's 100x "Space Zoom" feature was released in 2020, with some accusing the company of adding pre-stored textures to images.
It may be recalled a controversy has surrounded Huawei's P30 Pro as well where the company was accused of superimposing images of the Moon onto other earthly photographs.
Read More:
Samsung Galaxy Z Flip4 Six Months Later: Did I make the right choice?
Samsung Bixby is getting Text call support, enhanced language recognition and more
Samsung says no fake picture accusation
Samsung hasn't responded to the latest controversy but responded to the accusations in 2021 when for the first time, the issue cropped up. The company had said that no texture effects are used when taking a picture. Instead, they use AI to detect the Moon and reduce blurs and noise. However, they failed to explain how they go from a blurry image of the Moon to a sharp one.
Current stand-off?
The debate around Samsung's Space Zoom photos and whether they are 'fake' is ambiguous since opinions vary. However, Samsung did counter the idea that these photos are simply additional details and textures applied to shots.
In reality, all digital photos, even raw files, taken on mobiles involve some manipulation. When you factor in multi-frame processing and AI sharpening, it's clear every photo has unnatural overlays. The main question is, "Do Samsung phones take a step further by producing images that no longer relate to what has been captured?"
The onus to address the query lies with Samsung, and only time will tell if a satisfactory response comes from the Korean tech giant. In the meantime, if you want an untouched shot of the Moon using your Samsung product, just turn off the "Scene Optimizer" option and prepare to capture a fuzzy disk floating in the night sky.