Samsung has launched the Galaxy S23 Ultra, the successor to the S22 Ultra. The S22 Ultra was an impressive device that merged the Note and Galaxy lines and included the S Pen in a camera-oriented smartphone. This year, the S23 Ultra retains its predecessor's S Pen and design With nifty changes, but it comes with a new primary camera sensor and Qualcomm SoC. Today we review Samsung Galaxy S 23 Ultra and look closer at the device to see if it's a planet or an asteroid in the Galaxy Ecosystem.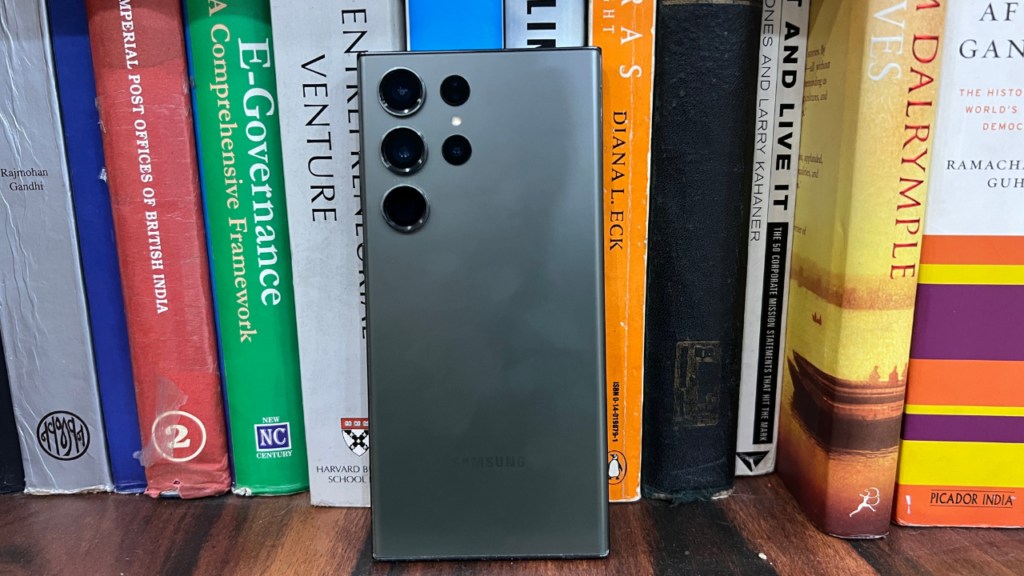 Price Galaxy S23 Ultra
Let's first talk about the price. Compared to its predecessor, the Galaxy S22 Ultra, the Samsung Galaxy S23 Ultra comes with a noticeable price hike. The base model with 12GB of RAM and 256GB of storage starts at Rs. 1,24,999, approximately Rs. 15,000 higher than its predecessor. Additionally, the 12GB RAM and 512GB storage variant is available for Rs 1,34,999, while the top-of-the-line model with 12GB RAM and 1TB storage is priced at a staggering Rs. 1,54,999. As a result, the Galaxy S23 Ultra's price range puts it uncomfortably close to the Galaxy Z Fold 4, which is currently available at exactly the same price point of Rs 1,54,999.
Design Samsung Galaxy S23 Ultra
The Samsung Galaxy S23 Ultra shares a striking resemblance to its predecessor, the Galaxy S22 Ultra, with the same sharp, boxy edges. However, this year's model comes in four new colour options – cream, green, black, and lavender. In addition, Samsung has expanded the width of the metal frame and given it a broader, flatter surface on all sides for improved grip. Like its predecessor, the S23 Ultra boasts an IP68 rating for water resistance, meaning if it is submerged in up to 1.5 meters of fresh water for 30 minutes, it will still be up and running.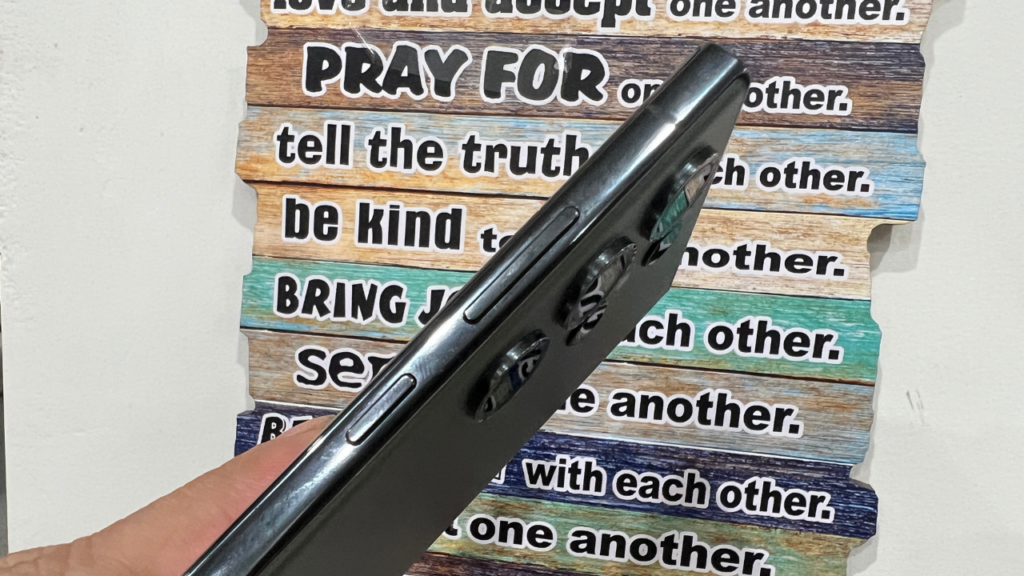 The phone looks and feels expensive and is slightly heavier than its predecessor, weighing 234g compared to 228g. However, despite the added weight, the phone is still comfortable to hold.
It's worth noting that this phone isn't for everyone. With a 6.8-inch screen, the Galaxy S23 Ultra is undeniably massive, just like its predecessor. It's slightly larger than the 6.7-inch iPhone 14 Pro Max and Google Pixel 7 Pro. So, if you enjoy using a large phone for activities such as reading, gaming, photo editing, and watching TV and are okay with the stretch required for one-handed use, you'll appreciate the extra screen space.
Samsung Galaxy S23 Ultra: Display and software
The Samsung Galaxy S23 Ultra's 6.8-inch WQHD+ Super AMOLED panel is stunning, with rich colours and excellent contrast. The adaptive Vision Booster technology is also a nice touch, as it adjusts the display to improve visibility under bright lights or outdoors. In addition, the 120Hz refresh rate, which can scale down to 1Hz, make the phone feel incredibly smooth and responsive. It also has a peak brightness of 1,750 nits, and I also enjoyed wide viewing angles.
Samsung Galaxy S23 Ultra: Software
The S23 Ultra runs on Samsung's One UI 5.1, which offers a minimalistic user interface (UI) with smooth animations and transitions throughout the UI. The camera App includes Expert RAW, making it useful for those who need it. The Gallery app allows users to lift objects, people, and pets from photos and save them as PNG files for sharing, just like iOS 16. The S Pen still works as expected, allowing users to jot down handwritten notes or convert handwritten notes to characters instantly. It also doubles up as a remote control for operating the camera.
The only thing that disturbed me was the number of pre-loaded apps, which included Samsung's and third-party apps.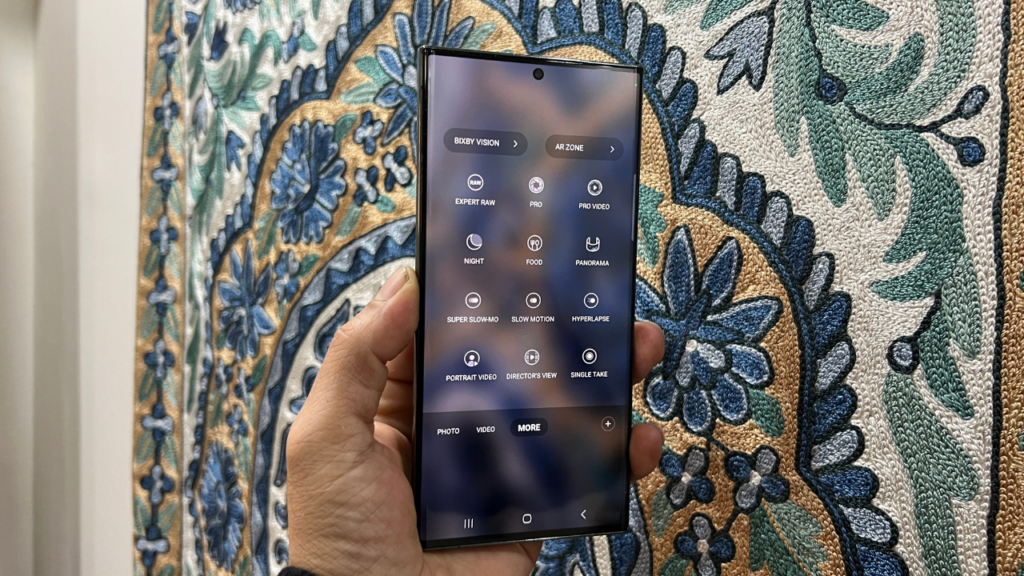 Samsung Galaxy S23 Ultra's Performance
Samsung Galaxy S23 Ultra is powered by a Qualcomm Snapdragon 8 Gen 2 SoC and is paired with a maximum of 12GB of RAM and up to 1TB of storage. In addition, the phone's SIM card tray can accommodate two nano-SIM cards and supports dual 5G standby.
Performance-wise, the Samsung Galaxy S23 Ultra offers an impressive experience. The new Qualcomm Snapdragon, 8 Gen 2 Mobile Platform for Galaxy, has been customized by Samsung to provide a better performance, and it shows. As a result, the phone feels snappy and responsive, even when running multiple apps simultaneously.
Apps load quickly, and there's plenty of space to store photos, videos, and other files. However, it's worth noting that the phone does not support expandable storage, so users must choose the right storage option upfront.
So far, I haven't encountered any application crashes with the typical culprits like banking and social media applications on my device. I'm also impressed with its ability to handle the heat during usage. For example, during a recent one hour gaming session of Call of Duty and Asphalt 9, I hardly experienced any overheating issues or performance throttling.
Overall, the Samsung Galaxy S23 Ultra's performance is top-notch, with no noticeable lag or slowdowns. It's a flagship phone through and through, and users can expect a smooth and seamless experience with no compromises.
Galaxy S23 Ultra Battery
For this year's model, Samsung did not alter the physical battery or charging capacities compared to Samsung Galaxy S 22 Ultra. Therefore, any variations in performance are primarily due to the increased efficiency of the Galaxy chip powered by the Snapdragon 8 Gen 2.
The device has a 5,000-mAh battery that can support rapid wired charging of up to 45W and wireless charging of up to 15W. During our review, we could charge Galaxy S23 Ultra from 0 to 100% in slightly more than an hour, but it's worth noting that the charger is not included in the box.
The battery life of the Galaxy S23 Ultra is impressive, with the phone easily lasting a full day on a single charge, even with heavy usage. In our battery test, the phone lasted for around 16 hours while keeping the screen Resolution to FHD ( default), which is an excellent result.
Read More:
Samsung Galaxy S23 Ultra vs iPhone 14 Pro: Key differences
Galaxy S23 Ultra Camera Review
The camera is where Samsung has significantly changed the Galaxy S23 Ultra. It has four rear-facing cameras and a 12-megapixel selfie camera. One of the standout features is the new Samsung-made 200-megapixel sensor for the primary camera, which offers a 16-to-1 pixel binning system that captures 12-megapixel images by default.
Primary Camera Features:
The Samsung Galaxy S23 Ultra's primary camera has a 200-megapixel sensor called the ISOCELL HP2. Users can also capture photos at the full 200-megapixel resolution, which packs in a ton of detail but results in much larger file sizes compared to binned images.
The new Autofocus system, called "Super QPD," allows the camera to use all 200 million pixels grouped by four adjacent pixels as focusing agents, enabling faster autofocus than the previous model.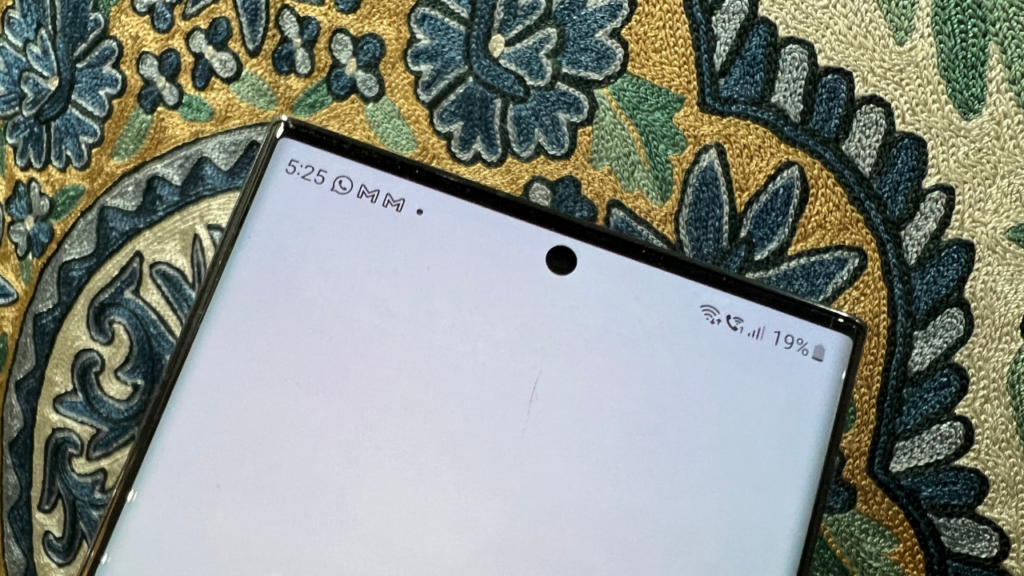 Additional Rear Cameras:
In addition to the primary camera, the Samsung Galaxy S23 Ultra features two telephoto cameras ( 10 megapixels each) and an ultra-wide-angle camera ( 12 megapixels), the same as last year's Galaxy S22 Ultra. The ultra-wide-angle camera has a very wide 120-degree field of view. The telephoto cameras offer a hybrid zoom capability of up to 100X, with images remaining tack sharp up to 30X zoom.
Selfie Camera:
The Samsung Galaxy S23 Ultra's 12-megapixel selfie camera has autofocus and an 80-degree field of view. The camera can capture quality selfies with good details and excellent EDGE detection, even in low light. The Portrait mode also offers similar results with excellent edge detection.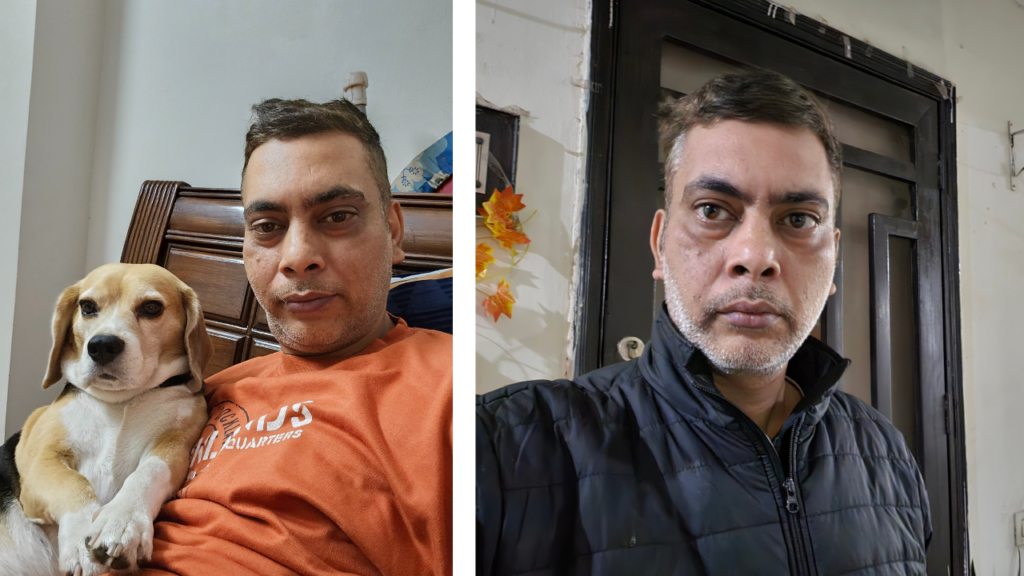 Camera Interface:
The Samsung Galaxy S23 Ultra's camera interface is similar to its predecessor, with the addition of the Expert Raw mode, which shows up under the "More" tab in the camera app. Tapping on Expert RAW in the camera app takes users to the download page for the Expert RAW app in the Galaxy store.The Expert RAW app also features new Astrophotography modes.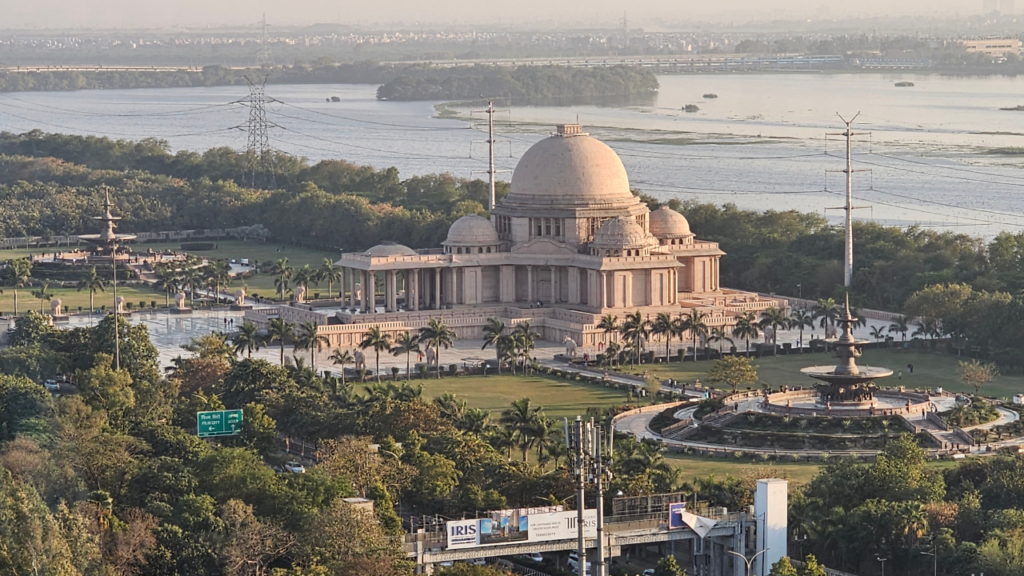 Camera Performance:
The Samsung Galaxy S23 Ultra's camera performance is top-notch in daylight and low-light conditions, with good details and dynamic range. The Night mode delivers excellent low-light photos with subdued light flares and slightly superior imagery with less noise. The Portrait mode also packs good details and excellent edge detection.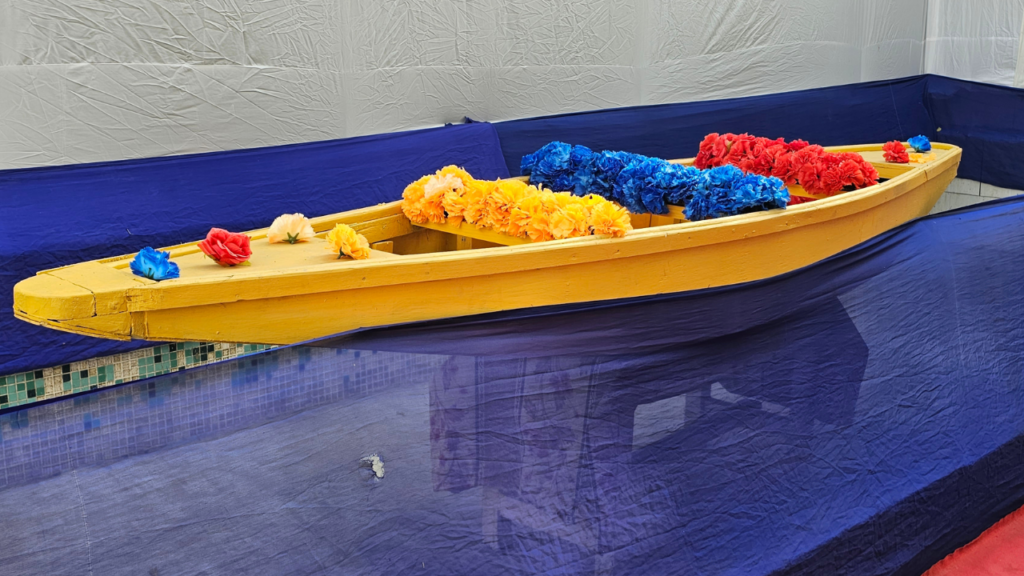 However, during the review of the Samsung Galaxy S 23 Ultra the camera struggled to accurately capture extremely dark scenes. Additionally, Samsung's colour treatment remains subjective, and the 200-megapixel resolution photos appear cooler compared to binned images.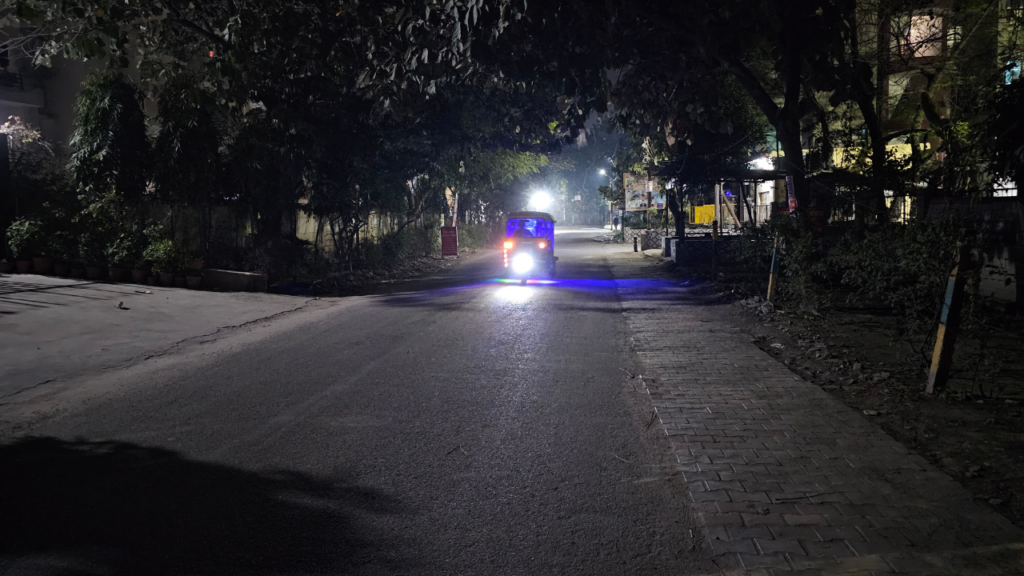 The ultra-wide-angle camera on the Samsung Galaxy S23 Ultra with a 120-degree field of view captures some fantastic pictures and controls barrel distortion. However, Wide-Angle shots miss out on the dynamic range in low light, but the overall picture quality is good.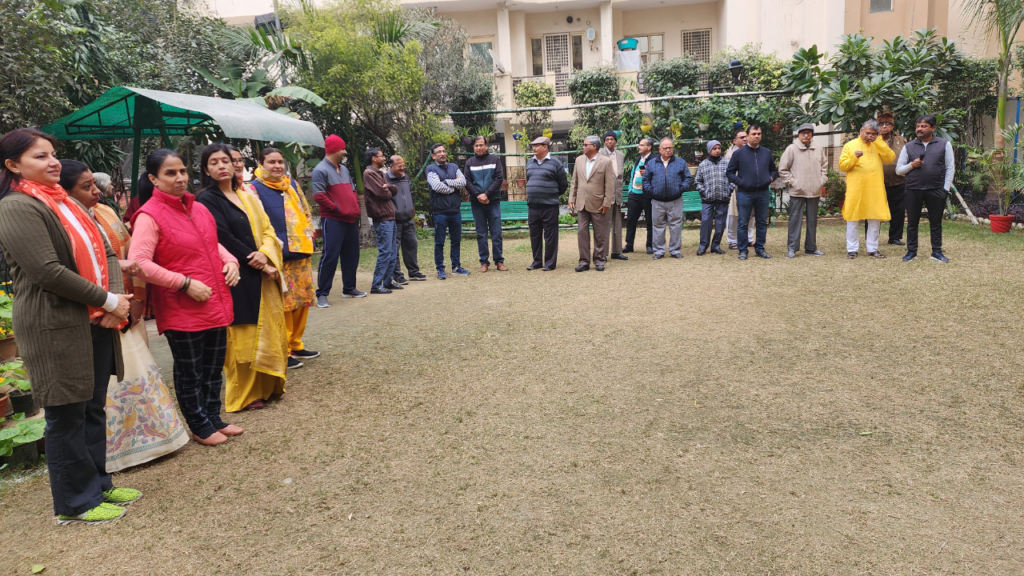 Galaxy S23 Ultra supports 100X hybrid zoom, and the results are pretty interesting. Images remain sharp up to 10X zoom until 30X zoom they stay good. Post that, images are captured, but detailing takes a back seat.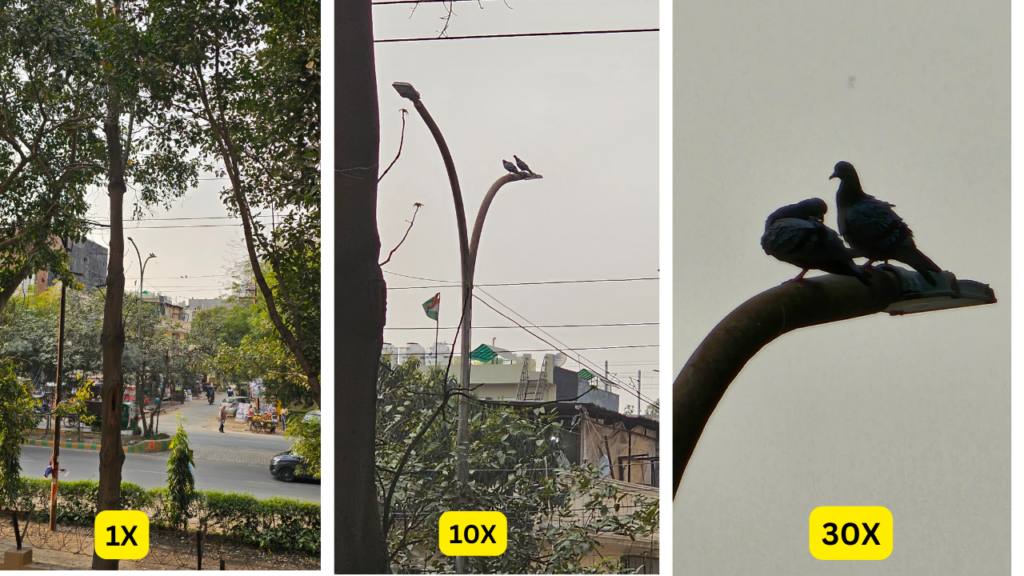 As for video recording, Samsung's made some minor tweaks to the Galaxy camera this year, like adding the option to shoot 8K at 30fps instead of last year's 24 and a lesser crop needed to stabilize videos. That's all fine by me because the S22 Ultra's video recording was already quite good. However, I'm less enthusiastic about the 8K video recording. So unless you're filming movies and want the highest resolution possible and have an 8K display to watch the footage, it should be the last reason to buyS23 Ultra.
Read More:
Samsung Bixby is getting Text call support, enhanced language recognition and more
Samsung Galaxy S23 series is receiving its first update with February security patch
Samsung Galaxy S23 Ultra Additional features:
The camera features an astro mode for capturing star movements, enhanced autofocus, and a multiple exposures mode for combining multiple frames into a single image.
Samsung's photo gallery has been improved to resemble Google Photos or Apple Photos. The navigation has been refined, making it easier to find photos of specific people. You can tap on one or more faces to see other photos they appear in. The gallery also uses facial recognition for creating and sharing family albums.
Samsung's S Pen stylus can be used with "Samsung Notes with Google Meet" to share documents, edit notes, and collaborate during live video calls.
Bixby Text Call allows you to answer phone calls by typing text messages. Bixby then converts the messages to audio for the caller and converts the caller's responses back into text for you.
Samsung Notes has been upgraded with a collaboration feature, allowing multiple users to edit a shared note simultaneously in One UI 5.1.