Samsung is working on an 11.8-inch display bearing tablet with model name P10. This massive tablet will feature Retina display like resolution 2560×1600 natively and support LTE networks, The Verge said citing legal documents filed by Samsung in a US court in relation with the patent case against Apple.
Earlier this year, speculations about Samsung working on a Retina Display like tablet were soaring all over the web. However, we did not get to see any such tablet at Consumer Electronics Show 2012 in January nor at the Mobile World Congress 2012 event in March.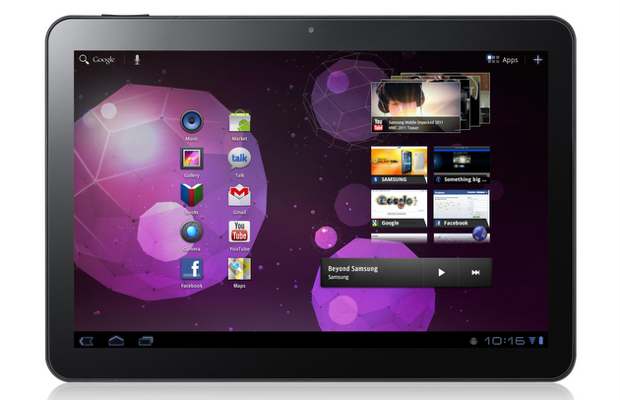 Apparently, Samsung is most likely working on a tablet with a 11.8-inch touchscreen display. Natively it will support 2560×1600 pixel resolution which is almost Retina display like. With model name P10, this tablet will support LTE networks. From the documents it seems this tablet is still at a planning stage.
Looking at the Nexus 7 tablet and the partnership between Asus and Google, we will not be surprised if Samsung takes the same route. But Samsung just introduced quad-core for its smartphones and soon for tablets.
Apparently not all large screen tablets are doing well in the market, and we are talking about the 10-inch or higher display bearing tablets. Samsung is expected to announce the new Galaxy Note 10.1 tablet and the Galaxy Note 2 smartphone-tablet at an event in August 15. We might just get more details about this 11.8-inch tablet then.