Korean electronics giant Samsung has unveiled NFC powered mobile speaker, named as DA-F60. The Samsung DA-F60 like the Nokia Play 360 offers NFC paring with Samsung's devices with NFC like the Samsung Galaxy SIII and the Samsung Galaxy Note 2.
Along with that the speaker also comes powered with an integrated rechargeable battery pack that can power this device up for some good times while making it absolutely portable as well.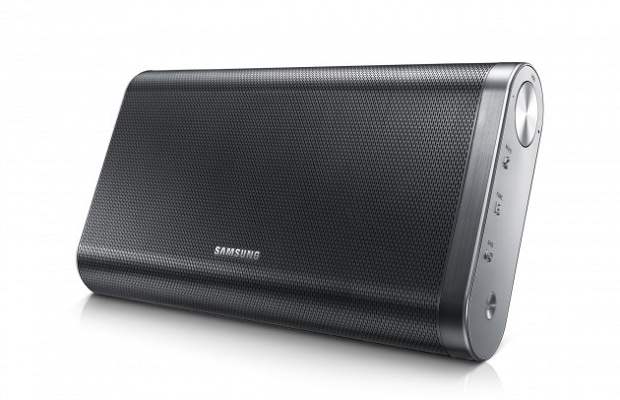 The DA-F60 utilises the apt-x codec that delivers exceptional sound quality wirelessly. The DA-F60 also supports Samsung's SoundShare feature which thus would allow users to use it as a TV speaker using wireless Bluetooth connectivity.
At present, Samsung has not revealed the nature of drivers used in the DA-F60 so it cannot be said if the speakers deliver stereo or mono audio. More information will be released after the launch of the speakers at the Consumer Electronics Show 2103 tomorrow.
Along with that Samsung has also unveiled the HW-F750 sound bar that utilises a vacuum tube amplifier to power thing up. The Sound bar also allows users to connect Bluetooth enabled devices seamlessly with it for some nice tunes over the air.
Both the devices will be launched tomorrow during the Consumer Electronics show happening in Las Vegas, USA along with the availability and pricing details of the products as well.