Samsung has announced a new enterprise solution, called Knox, in India that will allow companies to permit their employees to use their own smartphones and tablets for office work without compromising security.
However enterprises already have several solutions available to them including the new Blackberry Enterprise server that works with all the platforms (operating systems) like Blackberry, Android, iOS and Windows Phone. Companies like Cisco and IBM also offer this service and has been busy in upgrading their older offerings to cater to this new trend. So this new move is one more solution aimed at the same thing.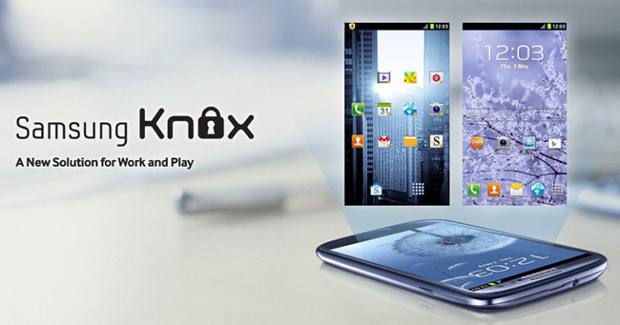 Knox debuted at Mobile World Congress (MWC) and coincides with Samsung's Samsung for Enterprise (SAFE) security platform to protect mobile devices (??????). Samsung's Knox separates mobile device usage into personal and business by implementing Security Enhanced (SE) Android and integrity management services in both the hardware and the Android software. SE Android comes inbuilt with the premium Galaxy phones and tablets which can be utilised by enterprises by implementing Samsung Knox.
Knox offers security for email, browser, contacts, calendars and file-sharing. No change to the source code of the Android system is required for the integration, security and validation of Knox.
The platform is lightweight and compatible with directory services, Mobile Device Management (MDM), virtual private network (VPN) available in common infrastructures.
Knox addresses the challenges of IT professionals of finding efficient and effective security solutions for employee mobile devices. Knox is claimed to add file system level encryption and protects confidential company data from leaking, viruses and malware.
Knox will be commercially available for Samsung Galaxy devices such as the Samsung Galaxy Note 2, the Samsung Galaxy Note 10.1 tablet and the newly announced Samsung Galaxy Note 8.0 tablet.