While we still anticipate the second official release of the Galaxy Fold following its delay due to durability issues, Samsung is considering a different route for the transition to a large all screen display that has a phone-like form factor.
According to LetsGoDigital, Samsung has filed a patent at the World Intellectual Property Office (WIPO) for a roll-up smartphone screen. Yes, you read that right. While the device can be used as a regular phone, in order to gain access to a larger interactive screen, the phone will be able to unroll extra screen space which is otherwise tucked inside the body of the phone by default.
The upper part of the phone will be home to a bezel with all the relevant sensor as usual but it's the lower part of the device will gain a larger screen real estate when extended upwards. The rolling mechanism will be similar to the BlackBerry Private's but instead of a QWERTY keyboard, you'll now have more screen in continuity.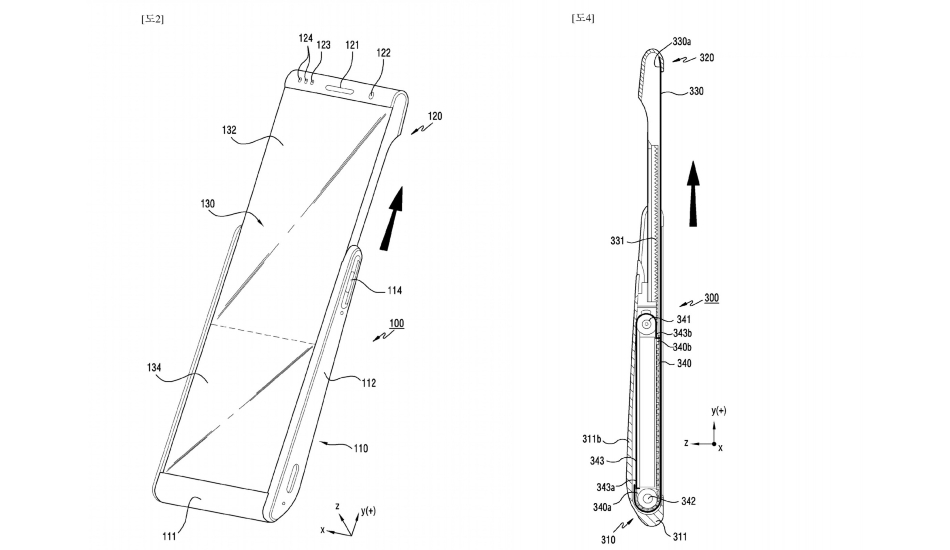 The pictures in the patent indicate a belt-like structure completed with pulleys which will what be helping the phone unhide the extra screen space. The end-user experience in this phone will be similar to the Galaxy Fold – the ability to have a tablet-like device but in a form factor that is portable and fits inside a pocket.
This is not the first time we're hearing about rollable displays as LG earlier this year introduced the world's first rollable OLED TV at Consumer Electronics Show (CES) 2019. LG Signature OLED TV R, as it's called, can transform itself to offer three different viewing options – Full View, Line View and Zero View. Full View, the screen delivers a large-screen viewing experience while in Line View mode, the TV is partially unrolled to manage specifics tasks. In Zero View, all 65 inches of the rollable OLED TV is hidden from view, tucked away in the base, though it will be able to audio from the 100W front-firing Dolby Atmos audio system.
Samsung's other plans
Another Samsung patent has been spotted at LetsGoDigital with a 3D curved display on the front of a phone. The device will essentially have a flat display with curved modules on the edges thus giving the phone a 3D curved look. This design also implies that the camera and sensors on the front will be hidden under the display by Samsung, much like what we came to see in demonstrations of the in-display camera sensors by Oppo and Xiaomi. We can also expect the fingerprint scanner to be embedded under the display.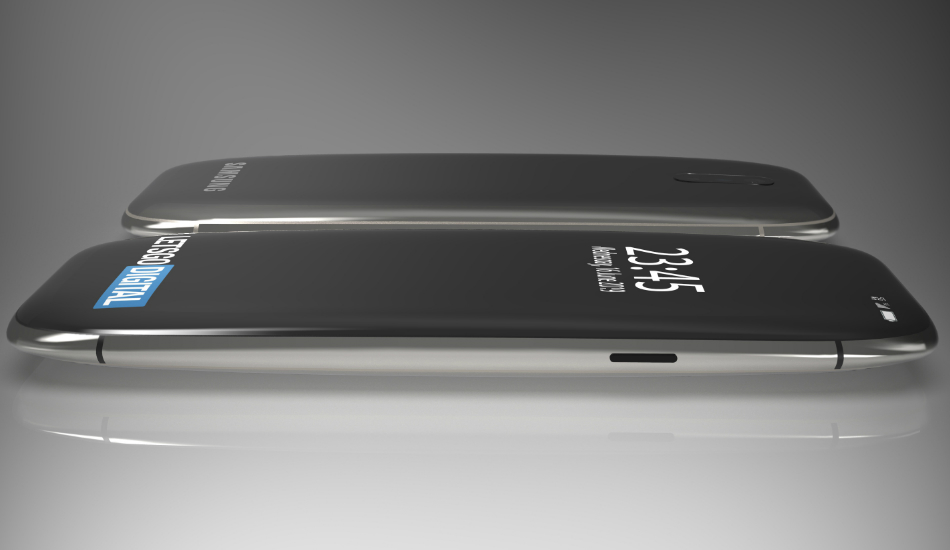 It's unknown when phones with the mentioned patents will be released or if there will ever be one.