Tizen, a Samsung backed operating system that was first released three years ago, may come in a newer avatar in 2016. People associated in the development of the OS also hinted something "big" is going to happen the next year.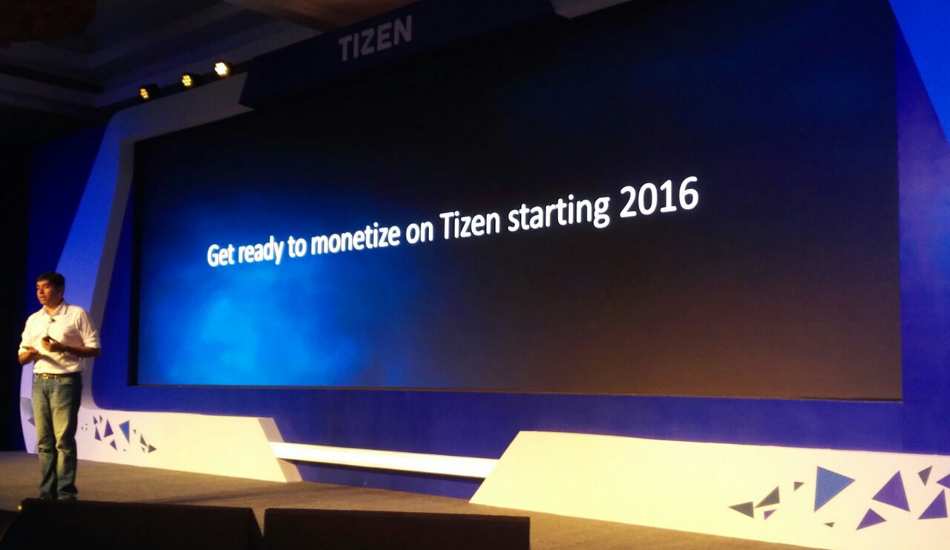 "Tizen OS is an operating system of everything (Tizen smartphones, Tizen wearables, Tizen TVs, refrigerators, cars etc) and it is getting fine-tuned to make an impact. It will take some time but will make an impact,"Aloknath De, chief technology officer and vice president, Samsung R&D Institute, told The Mobile Indian at the recently concluded Tizen Developer Summit in Bengaluru. However, he didn't reveal any timeline for the same.
What is Tizen?
Based on Linux, the Tizen has the backing of many organisations, especially Samsung and Intel, who want to create an alternate open operating system like the Android.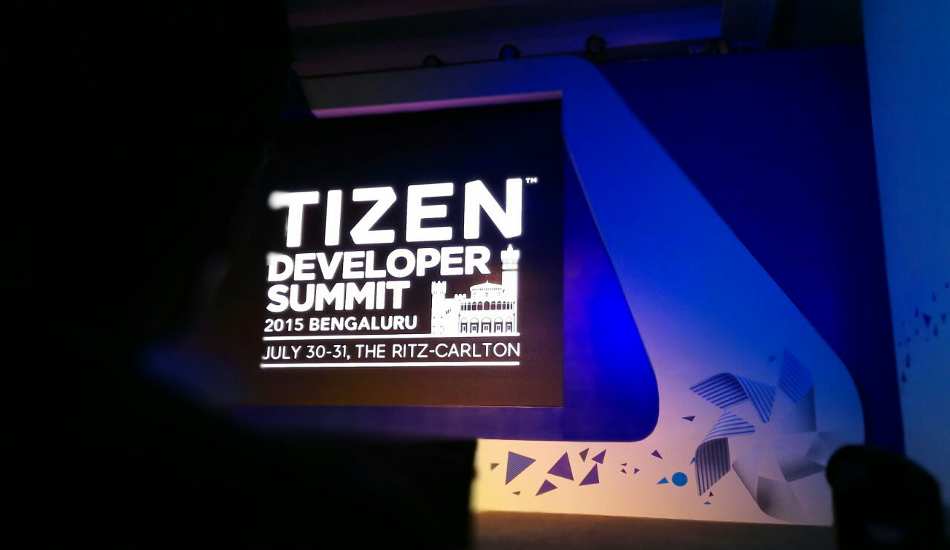 The initial build of Tizen was released in January 2012 but after that very few devices came with the OS.
In June 2014, Samsung introduced the first Tizen mobile platform based smartphone – Samsung Z in Russia. It has a 4.8-inch HD Super AMOLED Display and runs on Tizen 2.2.1 operating system. Earlier this year, Samsung had announced its second and India's first Tizen OS based smartphone, the Tizen Z1 for Rs 5,700. It has a 4 inch touchscreen with 480×800 pixels resolution, 1.2 GHz dual core processor,4 GB of internal memory, 768 MB RAM, and an expandable storage slot that can accommodate a micro SD card of up to 64 GB. The company claims it sold more than one million units of Z2 in India. Also, Samsung Gear wearables are based on Tizen platform.
What is Samsung upto?
Samsung calls Tizen the "OS of Everything". Clearly, it wants to bring all kinds of devices – mobiles, TVs, cameras, home appliances and wearables – on Tizen so that all the devices are interconnected and can be managed from anywhere.
At Tizen Developer Summit, Samsung announced two new SDKs (software development kit) – version 2.3.1 and 2.4 Beta. SDK is typically a set of software development tools that allows the creation of applications for a certain software package, software framework, hardware platform, computer system, video game console, operating system, or similar development platform.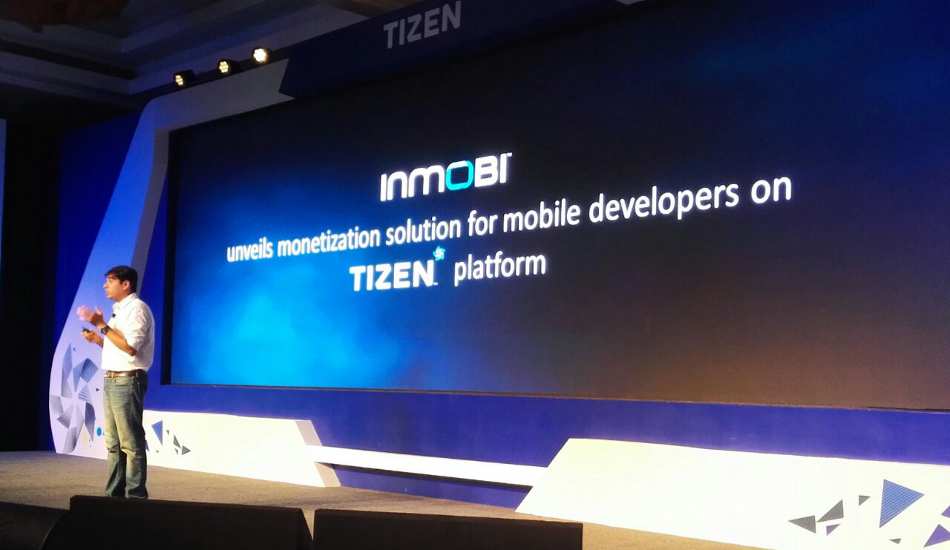 Tizen 2.3.1 SDK is for developing native apps for Wearables device, while Tizen 2.4 Beta is meant for Dynamic Animation Library (DALi) for creating 3D applications(this is the same technology that has been used in Samsung Galaxy S6 and the Samsung Galaxy S6 Edge), better optimization of hardware usage and power consumption, Couldbox Feature – inter- connectivity with multiple cloud platforms, and Contextual triggers similar to Google Now.
Will Tizen be available only on Samsung devices?
As of now Tizen is meant for Samsung devices only but when we asked De about it, he said, "Tizen is an open source based operating system and if other OEMs want to use they can use it. We want this relatively new OS to grow and more the partners, merrier it will be."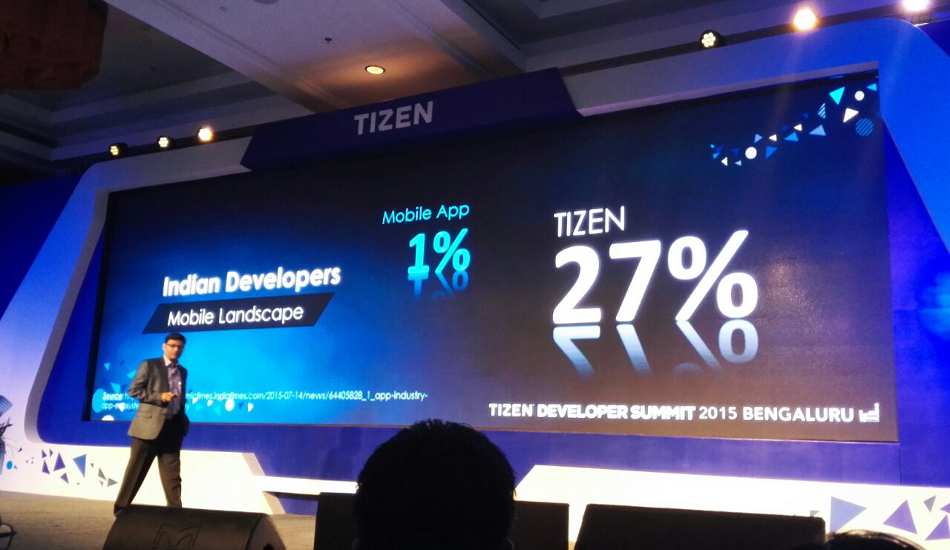 On asked whether Samsung is talking to Indian players like Micromax, Karbonn or Lava to explore Tizen De said we have not initiated discussion with any one of them but in future we may explore the possibility.
So does it have enough apps to keep be busy?
At the conference, De said. "We have seen an 84 per cent increase in the number of apps on Tizen between January to July this year and 27 per cent of apps on Tizen store have been developed by Indians." When we asked him to share absolute numbers of apps on Tizen Store he said , "All the popular apps like Whatsapp, Facebook, Opera, Snapdeal and so on are there on Tizen, but I don't have a specific number to share."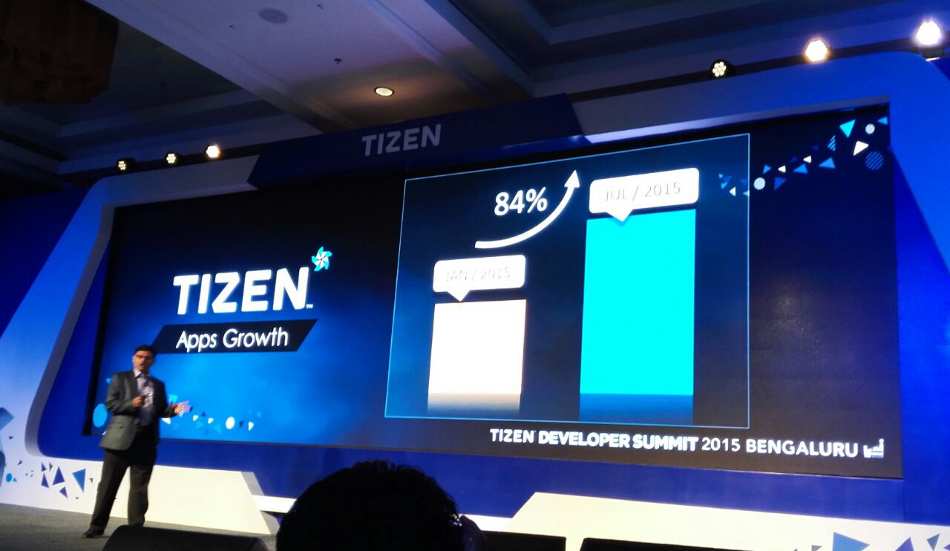 But, I guess it was expected. If the number would have been great the company would have definitely shared it and they would not be having Tizen Developer Summit to woo the developer community in the first place. All in all Samsung does know what are the missing elements in its OS and is trying to get it sorted out as soon as possible.
In the last few months, Samsung has been focussing on getting more and more native apps on Tizen store. First, it is giving developers 100 per cent of the revenues without charging any commission from them and secondly it is giving out reference design smartphones to all the developers who attend their conferences for developing and testing their apps.
Naveen Tewari, co-founder, InMobi which is helping Samsung to monetize apps on Tizen, said, "For any operating system to succeed the developers working on it have to be happy with the ROI (return of investment) and we will be doing that for them."
"In the first quarter of 2016 monetization solution for mobile developers on Tizen platform will be ready." Naveen further added.
So, at this point of time the App scenario for Tizen is in a nascent stage but only time will tell if the picture becomes perfect. Also, there is no clarity whether Android apps can be seamlessly ported to Tizen OS. De said Samsung is exploring the possibility of allowing developers to port their Android apps to Tizen but nothing concrete has been finalized.
Outlook
There is no doubt that Samsung, along with Intel, is putting in a lot of effort to improve Tizen OS drastically. In future when the developers would able to make money through Tizen and Samsung comes up decent portfolio of devices and that too which is beefed up at regular intervals, it might be a different story all together.
(Disclosure: The reporter was hosted at the Tizen Developer Summit by Samsung.)