Last month, Samsung has just announced the new Galaxy S4 with same old design and loads of new features along with hardware. Featuring large 5-inch full HD Super Amoled screen, Galaxy S4 flaunts powerful hardware inside and also bunch of cool new software features.
The company has carried the same design of the Galaxy S III and Galaxy Note but peppered it with textured layout.
Samsung Galaxy S4 features a new Super Amoled display supporting full HD resolution and packs an eight-core Exynos Octa mobile processor. There will also be a quad-core Qualcomm mobile processor version as well. HTC One certainly looks attractive and sleek because of the all aluminium body and edge to edge Super LCD 3 display. This device also debuts Qualcomm's new Snapdragon 600 series mobile processor inside.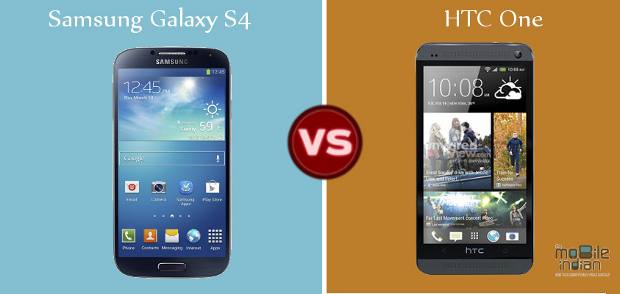 However, the most interesting highlight is the Ultrapixel camera that is touted to deliver sharper and less noise bearing images. The real battle is about all features packed and not just one.
Here is out head to head comparison of the specifications leaving out the real-world performance at the moment.
Design
Samsung has carried its legacy Galaxy S III design ahead with the new Galaxy S4 albeit it has added a metallic looking strip that runs on the sides of the phone. The back panel and the front side area have been decorated with a textured design. The Galaxy S4 also marks the dropping of the roman numerals in the brand name. With mere 130 grams weight, the Galaxy S4 is only 7.9 mm thick despite of having the LTE modem chip and micro SD card slot.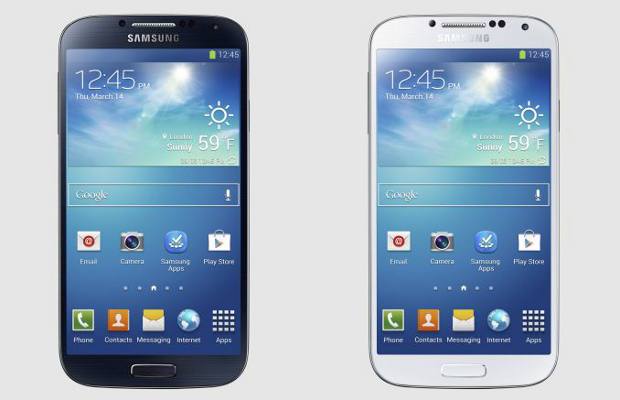 On the other hand, HTC is known to pour their creativity out in the products they offer to the consumers. HTC One measures 9.3 mm thick even with the sleek aluminium body and weighs 143 grams. The brushed aluminium finish on the HTC One makes it look better than the polycarbonate plastic body feel of the Galaxy S4.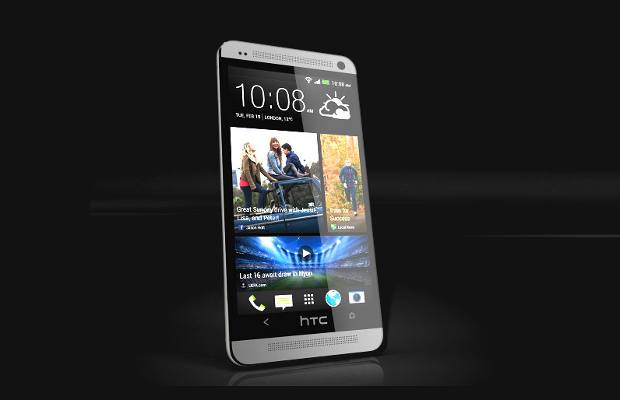 HTC One features the speaker mesh above and below the screens to deliver better quality of audio. Galaxy S4 that typical speaker grill at the lower end of back panel. If we consider overall looks, feel and design HTC One takes away the cake against the Samsung Galaxy S4.
Operating System
HTC One debuts the Sense 5.0 user interface along with a new feature called BlinkFeed. The new user interface is slick and the BlinkFeed basically brings everything to the homescreen, viewable in a widget format. By default, the HTC One will come with Android 4.1.2 Jelly Bean update and will soon get the Android 4.2.2 Jelly Bean update.
Simlarly, Samsung has also introduced a new version of its TouchWiz User Interface version – Nature UX with plethora of new features. For instance, the Samsung Hub does something similar to what HTC BlinkFeed has been designed for but only as a standalone app.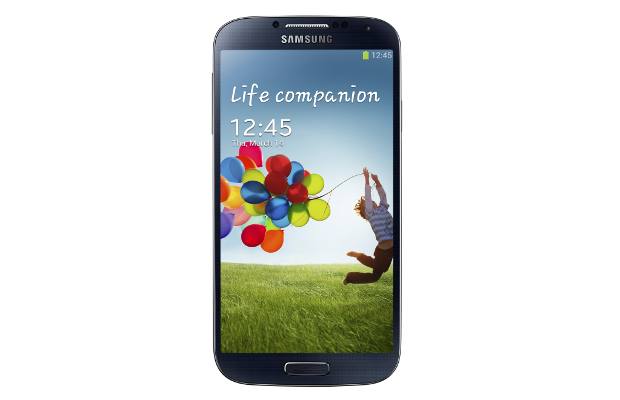 Samsung Apps is the company's own app store that has apps developed and optimized specially for Samsung devices. The ChatON is the cross-platform Instant Messenger that comes preloaded into the Galaxy S4. Samsung has also added bunch of features that are similar to the ones offered by LG for Android based devices. For instance the S Translator is similar to the Q Translator – both offer on-the go translation of text or voice content using the data network. The Galaxy S4 will run Android 4.2.2 Jelly Bean out of the box.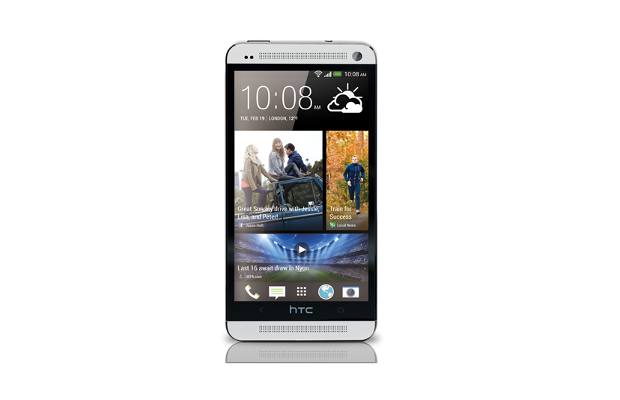 HTC has change the homescreen and replaced it with BlinkFeed interface that basically aggregates fresh content from variety of partner sources and social networks. Apart from that, HTC packs its own set of content centric applications. Just like the HTC Watch video service, Samsung has introduced the new WatchOn to browse, view, purchase and download movies as well as TV Shows from a vast library.
One distinct feature that Samsung points out is the Group Play feature that basically allows sharing content on the Galaxy S4 with other devices without using data networks. Both devices have large fan following and loyalists of the custom interface layered on the top of the native Android 4.x Jelly Bean update.
Hardware
The Samsung Galaxy S4 features a 5-inch full HD Super Amoled display with 1920×1080 pixel resolution support. Thereby it offers the pixel density of 441 pixels per inch. Samsung has constructed the new full HD Super Amoled display with different pixel matrix and using Corning Gorilla Glass 3 technology. This Gorilla Glass 3 technology gifts strength and more resistance to scratches. Samsung's display offers great colour production, contrast and temperature profiling compared to the Super LCD display. The HTC One features the 4.7 inch Super LCD 3 display manufactured using Corning Gorilla Glass 2 technology.
The latest generation Super LCD 3 display is slimmer, stronger and resistant to scratches. The default resolution of the HTC One is 1920×1080 pixels and thereby offers pixel density of 468 pixels per inch approximately. Both smartphones support multi-touch but Samsung claims that the new full HD Super Amoled display is also responsive with gloves-just like Lumia 920's display.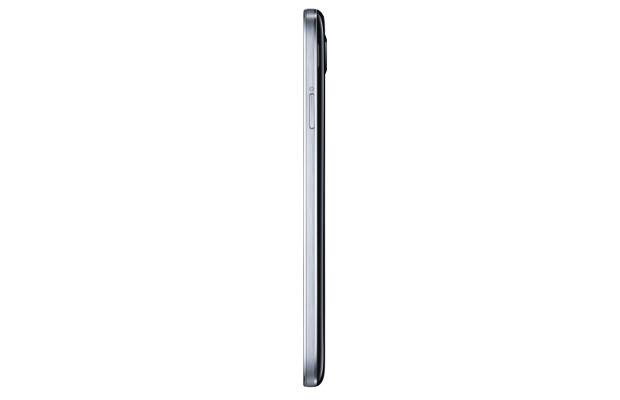 Samsung Galaxy S4 debuts the company's first eight-core mobile processor – Exynos 5 Octa 5410. This chip is based on the ARM big.LITTLE processing technology and thereby encompasses four Cortex-A15 cores and four Cortex-A7 cores. The Exynos 5 Octa 5410 reportedly has the four Cortex-A15 cores clocked at 1.6 GHz for processing bump and four Cortex-A7 cores clocked at 1.2 GHz to handle the usual operating system and other tasks. Samsung has also promised to deliver a quad-core housing Galaxy S4 to select market since the company anticipates high demand.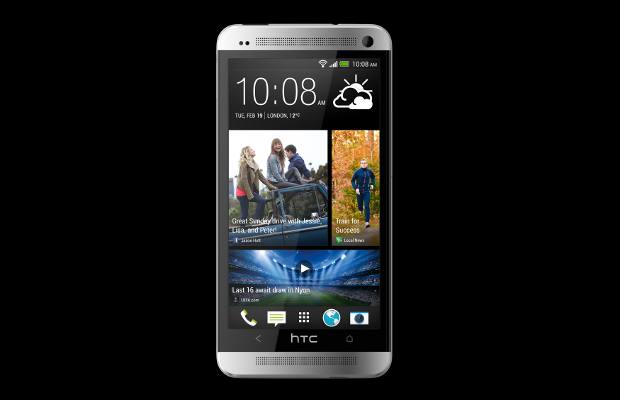 HTC delayed the One by a month and introduced it with a quad-core 1.7 GHz Qualcomm Snapdragon 600 mobile processor paired with Adreno 320 graphics chip. The new Snapdragon 600 processor has been manufactured with a low power 28nm silicon fabrication technology and thereby offers 20 percent speed boost at the same level of power consumption. The real world performance will vary and will totally dependent on the usage pattern.
The Galaxy S4 packs 2 GB LPDDR3 RAM to provide enough memory bandwidth for speeding up the user interface and also run resource heavy apps easily. This RAM is slightly faster than the 2GB LPDDR2 RAM in HTC One.
The major difference between the smartphones lies in the on-board storage. Samsung Galaxy S4 will start from 16 GB to 64 GB space compared to HTC One offering 32 GB or 64 GB storage space. On top of that, the Samsung Galaxy S4 offers a memory card slot to support 64 GB microSD card while HTC One offers no memory card slot.
HTC has provided additional dual-microphones with the Sense Voice feature to boost the in-call voice clarity after detecting loud ambient noise.
Camera
Samsung has equipped the Galaxy S4 with a 13 megapixel camera with LED flash. The 13 megapixel backside illumination image sensor brings along several new features and zero shutter lag for the imaging enthusiasts.
Just yesterday LG announced the new dual camera feature that allows clicking picture-in-picture image using the front and rear camera on the smartphone.
Samsung brings something similar with dual camera function for using both front and rear camera simultaneously. The camera app offers eight different ways to use dual camera feature for getting interesting images. There is also a dual video call feature that allows making use of both cameras where in front is used for self portrait transmission while the rear camera can be used to show rest of the view.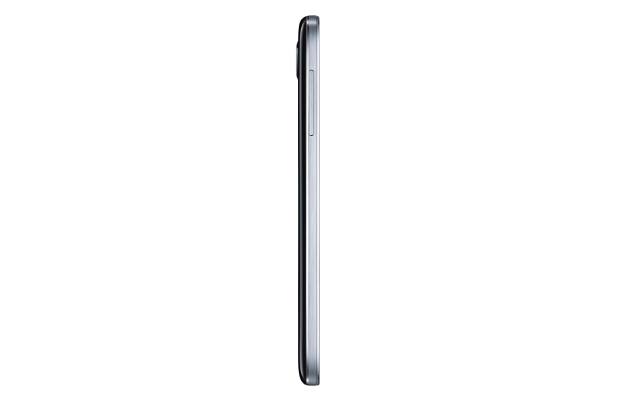 The only reason why HTC One is a bit thicker than the usually slim smartphones is because it features a new HTC Ultrapixel Camera dubbed as HTC Zoe.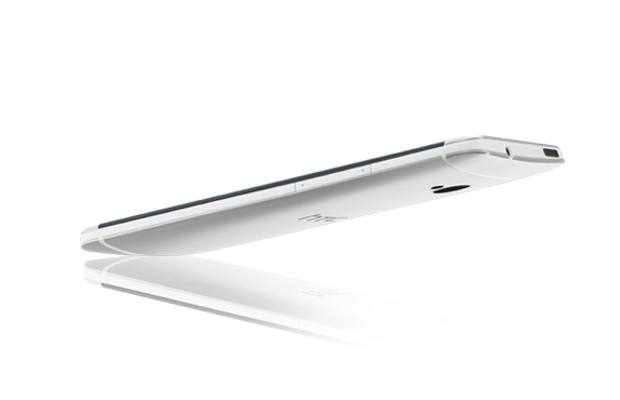 This new camera configuration comprises of a 1/3-inch CMOS BSI Image Sensor that basically capture more light than the usual sensors to deliver sharper image quality.
The Ultrapixel camera in HTC One has f/2.0 aperture and five-element lens that aims to cover wider area for capturing more light and create 2.0 mm pixels with three times more sensitivity in the 13 megapixel cameras.
There is a 2-axis optical image stabilizer to offer longer exposure timings and deliver high quality images with minimal possible noise and higher sensitivity in low light environments.
So apparently, Optical Image Stabilisation flaunting Nokia Lumia 920 has got a competition especially in low light environments. Of course you can click the High Dynamic Range photos with this camera. The camera can be used to capture 8 frames per second for continuous shooting along with continuous autofocus.
HTC has used the ImageChip for providing continuous autofocus, noise reduction and improve colour shading. The Ultrapixel camera is capable of recording full 1080p HD video at 30 frames per second and a HD video at 60 frames per second. The front facing 2.1 megapixel camera is capable enough to click HDR photos and full 1080p HD video chats.
Samsung has tried to introduce something similar to HTC Zoe and dubbed it as Sound and Shot. This feature basically captures a mini video clip and lets the user choose the best image out of it. Galaxy S4's zero shutter lag offering camera app is equipped with Drama Shot mode that allows viewing the action in time-lapse.
Both smartphones pack modern image sensors now the real winner can be judged only on the basis of some real world testing. But, HTC will have tough time convincing the megapixel fanatics that the quality of the image matters more than the megapixel count of the sensor.
Connectivity
Both, Samsung and HTC aprt from 3G support will also be offering 4G Long Term Evolution cellular standard supporting models as well. However, the Galaxy S4 touts six-band 4G LTE support. The Galaxy S4 offers connectivity option by supporting WiFi 802.11 a/b/g/n/ac standards. Meanwhile the HTC One supports same WiFi standards to offer high-speed mobile browsing experience. Both smartphones offer dual-band WiFi support along with WiFi Direct function. Both smartphones offer Bluetooth 4.0 but only the Galaxy S4 packs the low energy consuming module.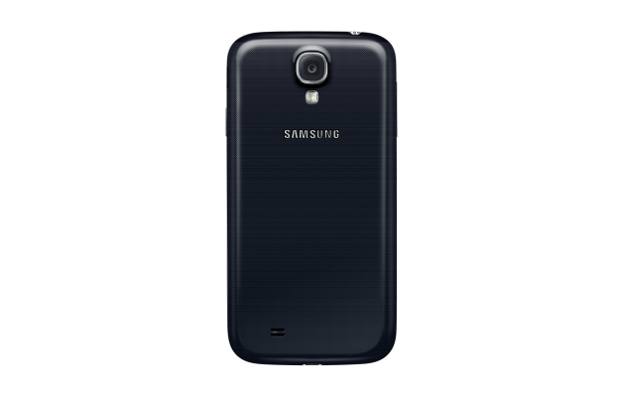 Better location based services are promised with the GPS module packing both A-GPS and GLONASS support. Near Field Communication chip and even the Infrared LED comes integrated in both devices. With the Infrared port, the phones can be turned into a touchscreen TV remote control.
Multimedia
HTC One has a dual stereo speaker mesh on the top and bottom of the display in the front. With the Beats Audio enhancements, the One features BoomSound that makes use of the built-in amplifiers to deliver higher and richer quality audio with lesser distortion.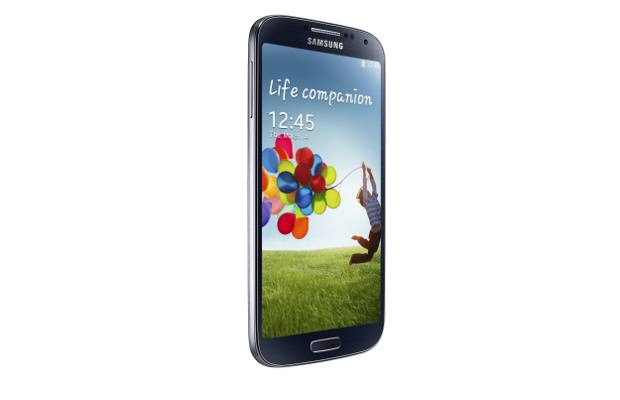 Both devices feature active noise cancellation with dedicate microphones but HTC has an extra dual-set at the back to detect ambient noise and boost call quality.


Video players supporting DivX and XviD video formats are also supported on both the smartphones. The Galaxy S4 also supports apt-X which is basically audio data reduction technology to deliver CD quality audio over Bluetooth.
Samsung has packed mono speakers so we do not anticipate great audio output from them. Samsung also introduces Smart Pause that basically works on eye tracking technology to detect if the user is looking at the screen. If the user is looking away from the screen while video is being played, the Smart Pause feature automatically freezes the video and resumes when the user focuses back on the display. LG offers the Smart Video feature that is based on eye tracking technology and performs the same thing. Amusing part is LG announced it about 24 hours before the Galaxy S4 launch.
Battery
HTC has packed a 2300 mAh battery to make the phone run longer but has claimed no specific run time when it comes to battery life. The only pitfall about the HTC One is that it comes with non-removable battery. Meanwhile the Galaxy S4 features a removable 2600 mAh battery to make the phone run longer than any of the devices available today.
Conclusion
Samsung Galaxy S4 and HTC One – both devices are modern engineering marvels, bringing something more or less different on the table. Undoubtedly, HTC One is a much better looking device that also gives better feel to the hands. However, Samsung has yet again traded-off on the build and packed more processing muscle inside the phone.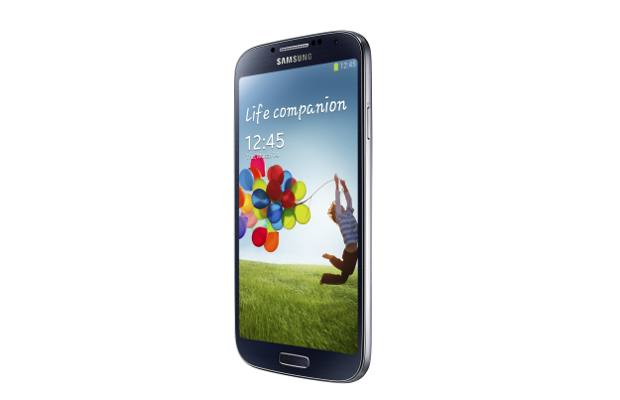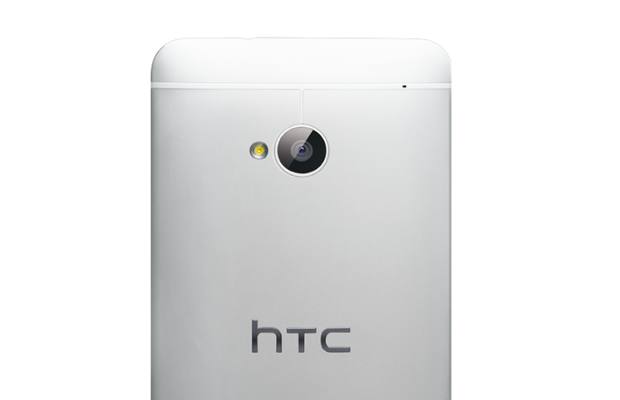 Real battle will take place on the grounds of processing power and imaging quality. Else, both smartphones can record and playback full 1080p HD videos. Only after real-world benchmarking and through testing, we can come to point to compare both the devices on performance grounds.