A couple of days back Samsung announced the new Galaxy Tab 2 series tablets in 7-inch and 10.1-inch sizes at an event but surprisingly there was no mention of Galaxy Note 10.1.
Samsung representatives has been quoted by The Verge that the company had no release date for the Galaxy Note 10.1 and also added that the final product may not match the one showed at Mobile World Congress (MWC) in February.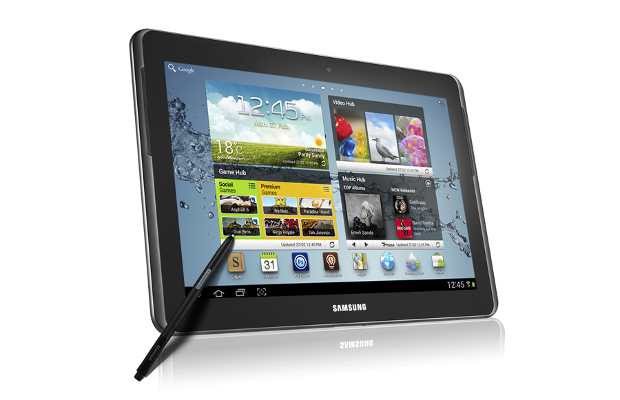 At the MWC 2012 convention, Samsung had demonstrated a prototype of the Galaxy Note 10.1 tablet which was expected to arrive with support for S-Pen stylus. The Galaxy Note 10.1 tablet shown at the MWC 2012 featured a 10.1-inch capacitive touchscreen display with 1280×800 pixel resolution. In a way, Galaxy Note 10.1 would be the enlarged version of the Galaxy Note.
This Galaxy Note 10.1 will feature 3 megapixel camera at the back and would carry aspects similar to the Galaxy Tab 10.1 tablets. The distinct feature of Galaxy Note 10.1 would be the support for the S-Pen stylus and applications. By default, this tablet is expected to run on Android 4.0 Ice Cream Sandwich with TouchWiz 4.0 user interface.
Apparently, the tablet is not just about the S-Pen stylus support but also the number of apps available to leverage on it.