Samsung will launch its Galaxy Note 10.1 (2014) in the last week of next month (October) just before Diwali, according to a report of PTI.
It is to be noted that this September 25, Samsung will launch its Galaxy Gear smart watch and Galaxy Note 3 phablet in India.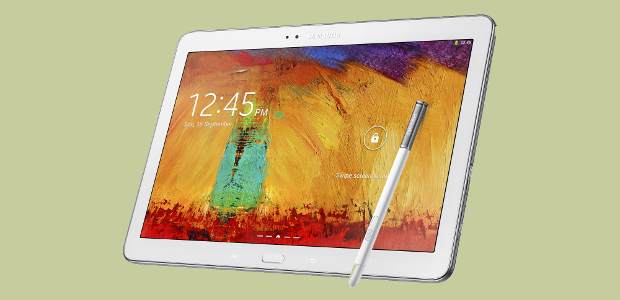 Samsung unveiled its Galaxy Note 10.1 (2014) earlier this month. The Android 4.3 operating system based tablet comes in two models – one with quad-core and the other with octa-core processor.
However, PTI quoted Samsung's senior vice president (CE division) Atul Jain saying that the in India they would launch the tablet with 1.9 GHz octa core processor (both 3G / WiFi only versions) and 3 GB RAM.
As the name suggests, the tablet comes with a 10.1 inch screen and its Super Clear LCD display has very good 2560×1600 pixel resolution. Besides, the tablet has an 8 megapixel rear camera, 2 megapixel front camera, 8220 mAh battery, WiFi, Bluetooth, and GPS. The Galaxy Note 10.1 (2014) will come in 16 GB, 32 GB or 64 GB on-board storage variants and will have a 64 GB micro SD card slot as well.