Samsung has started taking pre-orders for its projector phone called 'Galaxy Beam' ( GT-I8530) on its online store Samsung India eStore. It is priced at Rs 29,900.
Samsung Galaxy Beam, lets users spontaneously share photos, videos or other digital media with family or friends by beaming content stored on the device directly onto walls, ceilings or improvised flat surfaces.
The projector smartphone utilises a 15 Lumen projector which displays bright visuals that can be seen in low light outdoor environments as well.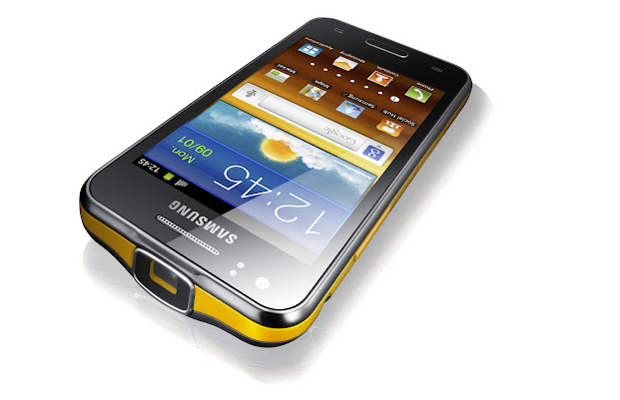 The Galaxy Beam features a dual core 1GHz Processor coupled with 786MB RAM. It features a 4 inch capacitive touchscreen with a 480 x 800 pixel native resolution.
The phone features 3G connectivity for faster data transfers. The smartphone is powered with the slightly outdated Gingerbread 2.3.4 operating system that is expected to be upgraded to Android Ice Cream Sandwich (ICS) soon. The Beam also features a 5 megapixel rear camera capable of video recording in HD 720p resolution besides the 1.3 megapixel camera for video conferencing and video calling.
Along with that the Galaxy Beam also features 8 GB of onboard memory which can be expanded to up to 32 GB with the additional Micro SD card slot provided on the device.
While Indian market has already got projector phones from home grown brands like Spice, Maxx and Intex, this one is the first Smartphone to come to come on an Android based operating system.
A smartphone with similar specification without the projector capabilities from reputed brands cost anything between Rs 15,000 to Rs 18,000. This means a consumer for the projector capabilities in Samsung Galaxy Beam is paying at least Rs 12,000 more.
We will reserve our comment on whether the price is justified till we do the review of the smartphones.