Royal Sundaram, an insurance company, has launched a mobile website, m.royalsundaram.in. The website allows users to renewal their motor, health, personal accident, home and commercial vehicle policies. Users will also get product information, branch location, and customer care numbers on the site.
Ajay Bimbhet, managing director of Royal Sundaram said, "The exponential growth of mobile phones and the ever growing population accessing internet data through their handheld devices, in India, has opened up opportunities for organisation to offer product through mobile phones."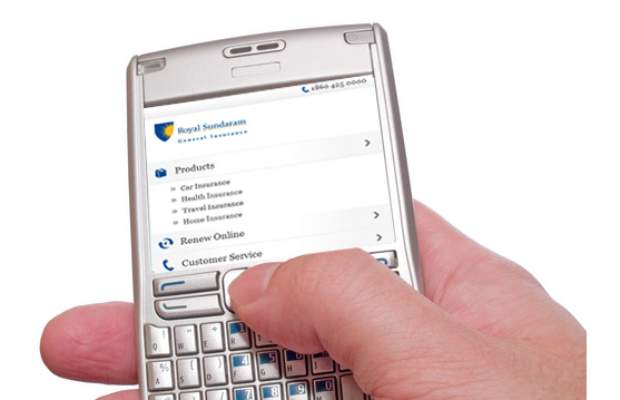 Currently the site offers the customers renewal of their existing retail policies. Ajay adds, "Going forward, we plan to enhance the WAP site with online purchase of the entire gamut of our retail products. This will further give us the desired deeper penetration across territories."
To make the website accessible even to places where internet connectivity is poor, the site does not display 'heavy' content such as photographs and videos on the homepage.
The website is compatibile with iPhone 5, Android devices, BlackBerry, Symbian, BADA and other WAP enabled mobile devices, and requires no additional download. It is capable of delivering a variety of important features to users directly in their native phone browsers.
The site is secured with an Secure Sockets Layer (SSL) encrypted payment gateway. The users can renew their policies on mobile and pay for it using credit cards, debit cards or net-banking.