Reliance just last week unveiled the most-anticipated 4G-enabled feature phone known as JioPhone. We just reported that
the brand will launch a dual-SIM variant somewhere

around October and it seems right now the feature phone that will be made available on August 15, will come two variants and they will be powered by two different processors.
It is expected one variant will be powered by Qualcomm Snapdragon 205 chipset, while the other could come with an unnamed Spreadtrum processor. The whole confusion arises when both the companies tweeted the partnership with JioPhone.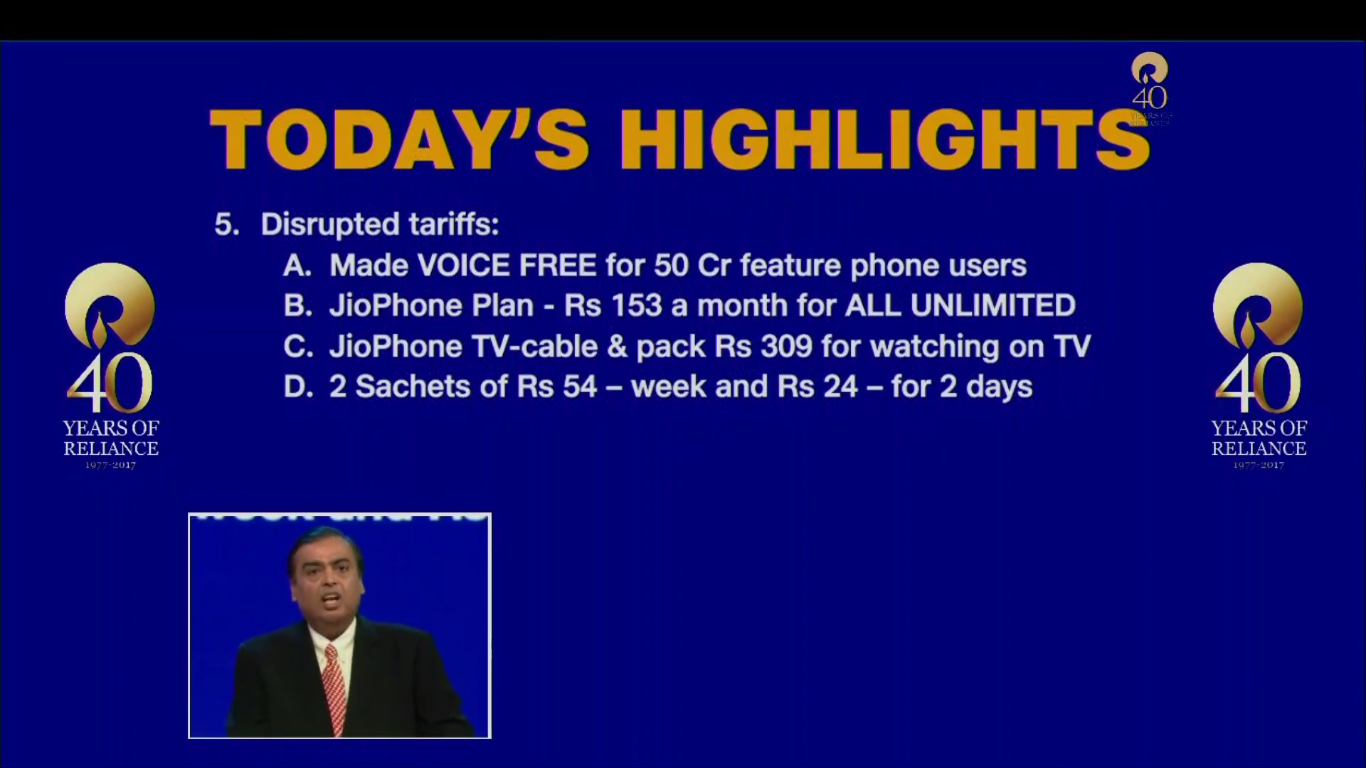 Starting Qualcomm India's tweet, it said, "Glad to partner with @reliancejio on the new #JioPhone, powered by our #205 mobile platform." Interestingly, Speadtrum Communications also revealed that JioPhone is powered by their chipset. The tweet reads, "Making India digital with #JioPhone. @Spreadtrum is proud to be a part of the digital freedom for #featurephone users."
Reliance Jio has not officially revealed about the processor used on its latest JioPhone. It could be possible that the company might use both the processors at the same time or it could launch two different models boasting different processors. However, it is too early to comment on this. So, stay tuned with us for more updates on this.
Coming to the dual-SIM variant, sources familiar with the development have said to The Mobile Indian, "Somewhere around October Jio will launch a Dual SIm variant of JioPhone. In it, the first SIM slot will be locked for Jio SIM and the second one can be used with SIM from any other operator."
You might also like this:
To recall,
the company announced that the JioPhone will be available

for pre-booking from August 15 for Rs ZERO. However, one has to pay Rs 1,500 has a security deposit, which will be 100 percent refundable after three years. The device will be available for pre-booking from August 24 from MyJio app and physical retail stores.
The device comes with an alphanumeric keypad, microphone speaker, 4-way navigation and a compact design. The device sports a 2.4-inch QVGA display and it comes with SD card slot as well. Then there is an FM radio, Torchlight, ringtones, phone contact, call history and more.
The JioPhone comes with a voice assistant, which makes it easier to interact with the feature phone. Through the voice assistant, one can make calls, browse the internet and listen to music and more. It also supports the Hindi language for giving the voice command. The device also comes with a host of JIo apps including Jio Music and more.