Last week, Qualcomm silently introduced 192MP picture support to select Snapdragon SoCs. Now, the American semiconductor company has revealed that it's got something to announce and it has scheduled it for March 19.
The news comes from Qualcomm's official twitter handle which has posted a "save the date" invitation for an event scheduled to be held on March 19. While Qualcomm's tweet has no details about what the announcement might be about, it includes the hashtags "smarter", "immersive" and "integrated".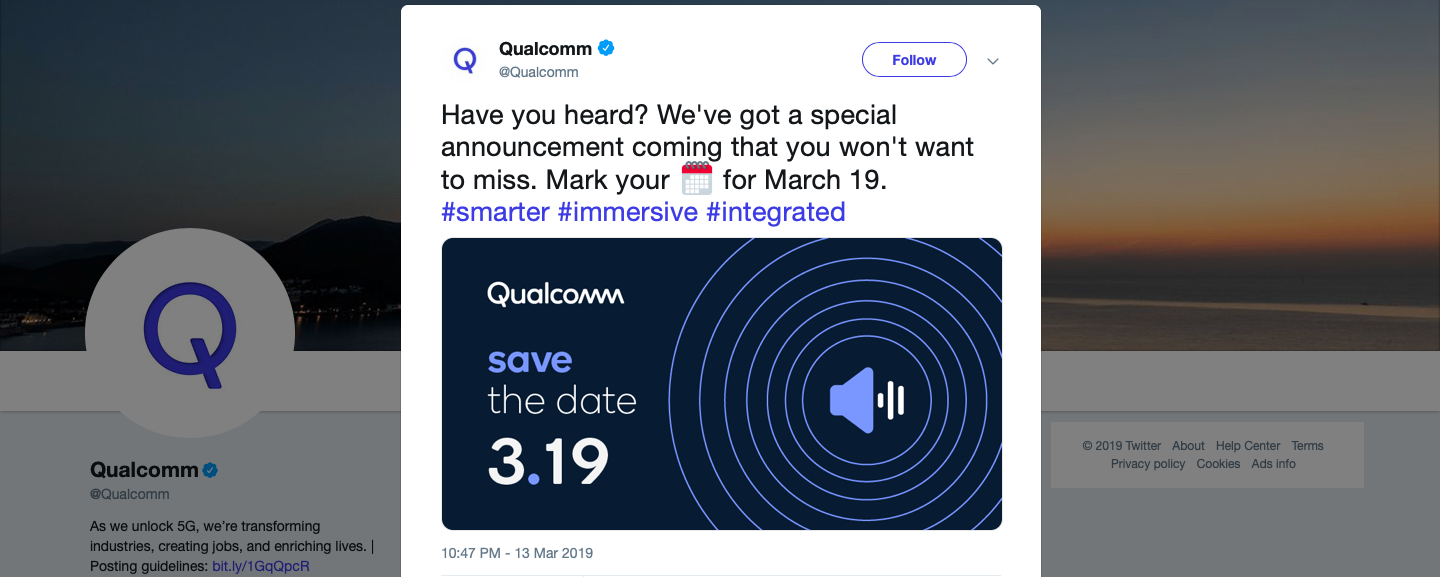 To keep people guessing, Qualcomm has hinted that the upcoming launch has something to do with sound as the invite displays a speaker icon with rings all around it. This will only be the second time in eight months for the chipset company to launch audio-based equipment.
The last time it did so was when it launched the flash-programmable QCC3026 System-on-Chip (SoC), a chip that brings a truly wireless experience to Bluetooth headphones with lower power consumption that takes up 50 percent lesser charge than its older technology. At the time of its launch, Qualcomm also launched Oppo's O-Free wireless Bluetooth headset with voice assistant as the first device powered by the Qualcomm QCC3026 chip.
The latest development could thus mean that Qualcomm could well be announcing a new chipset focused on audio or wireless audio to be more relevant.