Qualcomm has put gesture control capabilities in its latest Snapdragon processors. The technology allows users to play games, flip pages of the ebooks without even touching the device.
To demonstrate the use of the technology, Qualcomm has uploaded two new videos on its YouTube channel. The first one is about a soccer game where the user can control the virtual identity of his to move left and right by using facial recognition technology. The technology identifies the face of the user through the device's front camera and moves the virtual avatar according to the movement of user's face.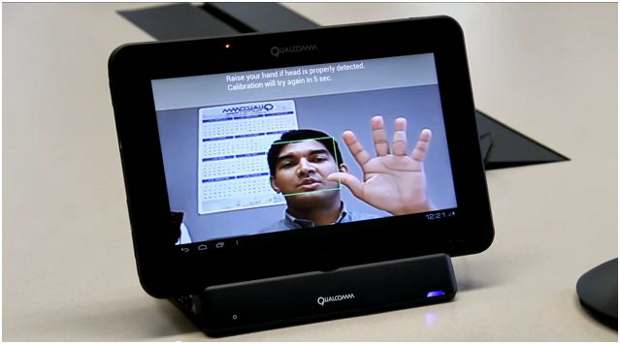 Similarly, it has another video which shows the use in kitchen where people don't really want to touch the device for the fear of soiling it. Here a person can change the pages of recipe book by moving his hand without touching the screen of the tablet.
The technology which is available with Snapdragon processor will soon find its way into the devices in the market soon.
This technology is predicted to be huge. ABI research predicts that there will be 600 million devices with such technology in the market by 2016.
The technology is not new and has been available in devices like Microsoft's Kinect game controller which currently costs as much as Rs 12,000. What is new is that now the tiny little camera in your tablet will be able to perform the same task, and therefore technology will become much cheaper.