Micromax, Karbonn, Spice, Xolo and several other Indian and Chinese brands have brought smartphones with quad core processor and bigger display in the Indian market. However bigger brands like Samsung, HTC, LG and Sony are still playing in Rs 25,000 above price band for the quad core segment. This is a big gap and has helped Indian brands gain sizeable foothold in the large smartphone space too, which is traditionally a domain of these biggies.
With Samsung Galaxy Win, Samsung has tried to change that. Galaxy Win which retails for Rs 17,999 comes with quad core processor. Most importantly, since it is a new phone, there are chances that Samsung may reduce its price in future which if happens will take the wind out of the sails of Indian and Chinese brands.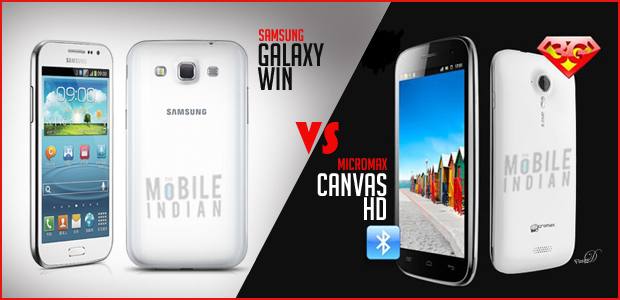 Samsung has attempted a similar thing with Galaxy Grand, a 5 inch device priced at Rs 20,990, and was successful, despite the fact that it was twice as costly as Micromax Canvas 2 A110 which offers similar features.
However, there is only Rs 3,500 difference between Micromax Canvas HD and the Samsung Galaxy Win. So in terms of price Samsung has played a master stroke, as in our opinion people are willing to pay much higher premium for a Samsung product.
But how does the two phone stack up in terms of specifications, here is a comparison.
###PAGE###
Design
Samsung Galaxy Win i8552 is a dual SIM phone just like Canvas HD but comes with a slightly smaller form factor. To be specific, Galaxy Win is lighter by about 10 gram, shorter by 11 mm and is slimmer by 4 mm. Infact, the Galaxy Win is just 9.7 mm thick as compared to 10.7 mm of Micromax Canvas HD A116.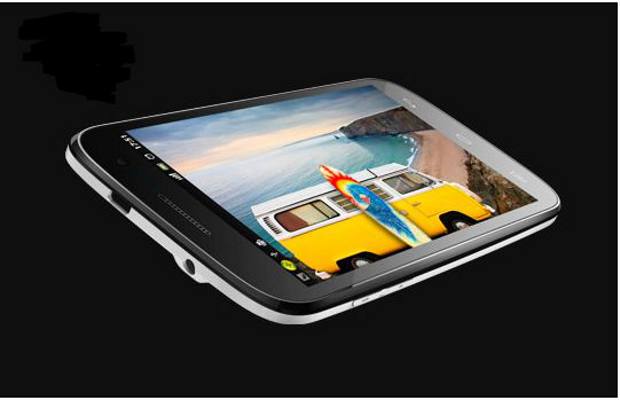 However better dimensions comes at the cost of display size; Galaxy Win has a 4.7 inch display compared to the 5 inch screen of Canvas HD.
Display
Micromax Canvas HD A116 seems a clear winner in the segment as it comes with 5 inch HD (720 x 1280 pixels) display with much better pixel density of 249 ppi (pixel per inch). In comparison, Samsung Galaxy Win's 4.7 inch display has only 800×480 pixels resolution that translates to just 199 ppi pixel density.
Technically speaking Micromax Canvas HD has much superior display. However, going by Samsung Galaxy Grands' display – which though has just 187 ppi pixel density but managed to look even better than Canvas HD's display (refer our review -, we expect the Galaxy Win not to disappoint users vis-Ã -vis its display quality.
###PAGE###
Processor
Both the phones come with 1.2 GHz clock speed based quad core processor along with 1 GB RAM. However, Samsung Galaxy Win comes with much higher 8 GB internal memory as compared to 4 GB of Micromax Canvas HD. Samsung is using Qualcomm MSM8625Q Snapdragon 200 chipset compared to Micromax using Mediatek MTK MT6589 chipset.
Technically speaking Mediatek chipset is better endowed and comes with better fabrication process, more modern graphics processor. However as we have talked about earlier in our stories, its overall optimisation of the phone that plays the biggest role in performance of the smartphone, so it will be difficult for us to predict which one will be better in terms of performance.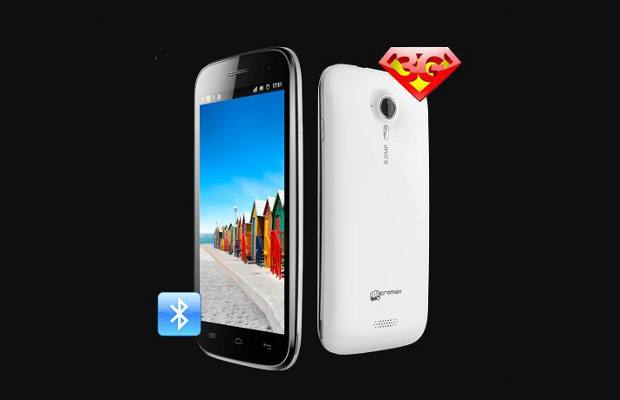 We had already reviewed the Micromax Canvas HD, which gave very good results during testing. On the other hand, Samsung is a renowned brand and thus we expect its Galaxy Win to be well optimised.
OS and user interface
While both the phones use Android 4.1 Jelly Bean operating system, Micromax has used more or less stock Android operating system on the Canvas HD while Samsung has layered its TouchWiz UI in the Galaxy Win. The way Samsung has been improving its user interface, we are sure that this phone gets better user interface and software features compared to Canvas HD. However we do not have a definitive feature set for this phone as of now.
###PAGE###
Camera
Micromax Canvas HD comes with an 8 megapixel rear camera and 2 megapixel front camera while Samsung Galaxy Win comes with 5 megapixel rear camera and a VGA camera in the front.
Micromax Canvas HD failed to impress us with its camera, and 8 megapixel looked more like a tall claim. Front camera however was good for the job but then you can only use it for video chats; self-portrait images are not up to the mark.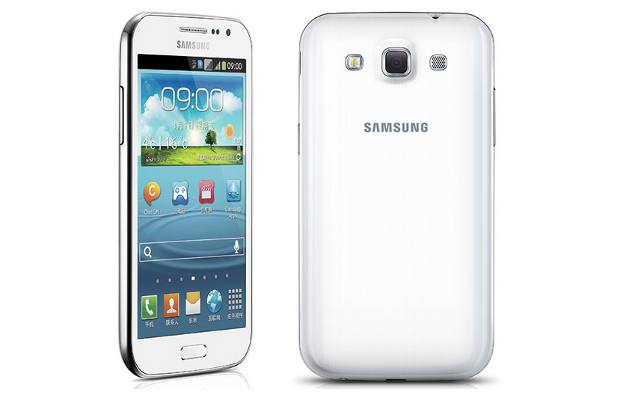 We have not tested Galaxy Win, however we have seen many Samsung phones with 5 megapixel camera and we have found almost all of them to produce better images than 8 megapixel camera of almost all the phones from most Indian brands. While it is not safe to say so unless we test it, we do expect it to be a better camera than canvas HD or will at least be at par.
Samsung Galaxy Win though disappoints with its video capturing ability; it can record videos at just 15 frames per second compared to 30 frames per second of Canvas HD. However, both phones can capture videos with 720p resolution.
Battery
Both the phones have 2000 mAH battery, Samsung's smaller display with less resolution should help it offer better battery life. Micromax Canvas HD offers average battery life, even claimed talk time is 5 hours only, we certainly believe Samsung will be able to better than that.
Conclusion
Micromax Canvas HD certainly has a better display and we expect its performance to match that of Samsung Galaxy Win. However Samsung is a better known brand with better expertise at optimization. Samsung has also a better track record in terms of issuing upgrades. Micromax did updated its Canvas 2 but it was the first ever upgrade to be issued by the company. Moreover, Micromax has not even issued the upgrade over the air. Galaxy Win is also expected to offer better battery life too and at least same performance in term of camera.
And therefore we are inclined towards Samsung Galaxy Win, but we must say that Micromax Canvas HD is a great device specially at the price point at which it is available. But if you can afford to spend little extra, Samsung Galaxy Win looks like very good option. We will reserve out all out suggest till we test Samsung Galaxy Win.