The New Year 2012 kicks off with a pile of speculations and the most obvious subject remains Apple's next iPad tablet iteration. A website has now claimed to have images of the display of the next version of iPad tablet, speculated to be named as the iPad 3.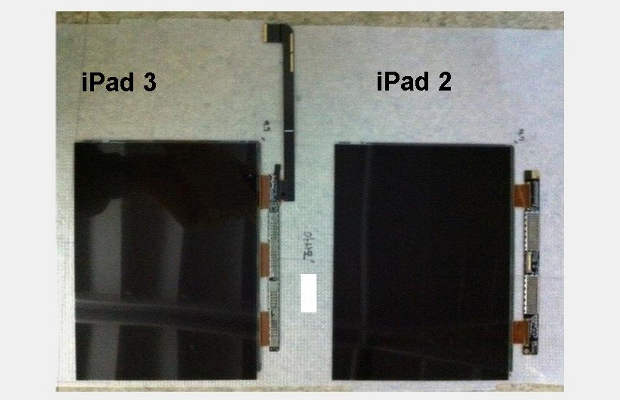 The website, MacRumors, has said that it acquired those images from a Korean Forum. According to the report, the iPad 3 will come with same 9.7-inch size display albeit with a different resolution.
After demise of former Apple chief executive officer Steve Jobs, all eyes are set on the Apple to churn out more compelling and competitive products. As per the annual product cycle, January-February is the time when Apple is expected to announce the new iPad tablet with better hardware.
Current versions of the Apple iPad tablet runs iOS operating system, supporting large number of specific Apps from Apple App Store and often gets criticised for not offering select modern-day features like &#151 SD card slot, USB port, etc.
Recently available reports hint that Apple iPad 3 will feature the same 9.7-inch display but will have higher resolution in 16:10 aspect ratio. Rumor mills hint that the iPad 3 will carry 2048×1536 pixel resolution natively which would compete against the new breed of Android tablets supporting 1080p HD natively. Hence we believe that the iPad 3 might support WUXGA (1920×1200) resolution or if Apple may surprise us &#151 WQXGA (2560×1600) pixel resolution.
The image shows purported iPad 3 display panel has three connectors at the bottom compared to that of two connectors of iPad 2. However, these are early panel rumors rising from the Korean Forums and it is too early to call them real or fake.
Of course Apple would be working on a better version of Apple iPad tablet and we seriously hope that most modern day features like better screen and better processor has been already considered for that.