A couple of days back BSNL forayed into the low and mid-range tablet space with three new tablets manufactured by Pantel Technologies and priced between Rs 3,499 and Rs 13,500.
Pantel Technologies started taking pre orders for the three tablets a few days ago.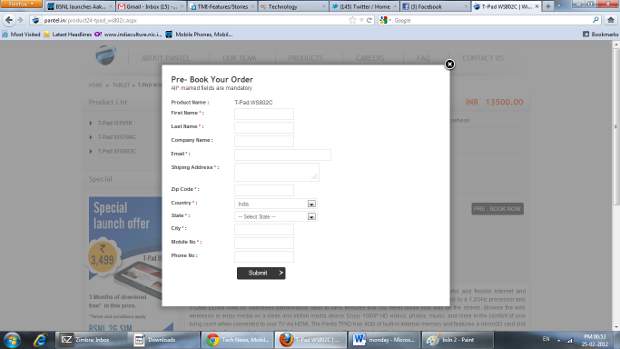 Virendra Singh, managing director of Pantel Technologies, said to The Mobile Indian, "Consumers who wish to pre book the tablets can book it online as well as over phone."
He further said, "As of now, the mode of payment is cash on delivery but by March 5 we will also accept payment through credit cards and internet banking."
On when the order will be delivered he said, "Our tablets will be available in the retail market and BSNL contact centres by March, and by March 5 we will start shipping the tablets that have been pre booked by consumers."
Booking on phone
Consumers who wish to book the tablet by phone can dial (0120) 427731-32, 4308999 or 4308999, and they can also reach Pantel Technologies on a toll free number 1800-103-7739.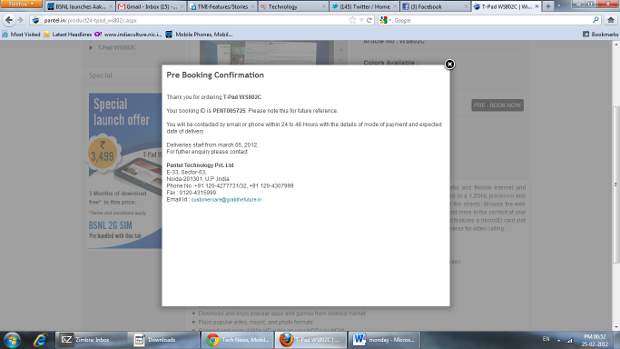 After submitting their details they will get a booking id, and a call from the verification department. Delivery of booked tablets will commence after March 5 on a first come first served basis.
Online booking
For pre booking the tablet online consumers can log on to the Pantel Technologies website, and place a pre book order, after which they will get a booking ID and call from the verification department. Post March 5 the company will start delivering people the tablet on a first come first serve basis.
Tablets
The tablets launched by BSNL and Pantel Technologies are T-Pad IS701R, T-Pad WS704C and T-Pad WS802C.
BSNL's entry level model, Penta IS701R is priced at Rs 3,499 and comes with a bundled data plan of 5 GB for 60 days, after which consumers can recharge the same plan for Rs 750.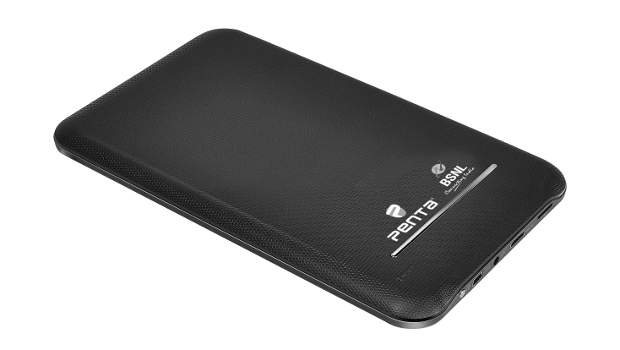 Penta IS701R is a WiFi only tablet with Android 2.3 operating system, a 1 GHz processor and 256 MB RAM. The tablet also has an HDMI port through which it can be connected to a TV. Its 7 inch resistive touchscreen comes with 800 x 600 pixel resolution and 16:9 aspect ratio.
The tablet has a 3000 mAh battery and 2 GB internal memory, which can be expanded through a micro SD card. The tablet also has a VGA front facing camera for video calling.
The mid-range 7 inch tablet with capacitive touchscreen is named T-Pad WS704C. It has the same specification as the Penta IS701R, but also offers 3G connectivity through a SIM slot, an inbuilt A-GPS, an accelerometer, and Bluetooth. It comes with a 2 megapixel rear camera and also has bigger 512 MB RAM for faster performance. It is priced at Rs 10,999.
Pantel Technologies has also unveiled Penta T-Pad WS802C, which has an 8 inch capacitive screen and SIM slot for 3G/ 2G connectivity. It also comes with a faster 1.2 GHz processor and 512 MB RAM. The internal memory is also bigger at 4 GB. Rest of the features like GPS, camera and Bluetooth are same as in the 704C. It is priced at Rs 13,500.