Philips today launched five dual SIM feature phones in India under its Xenium brand name. Some of these handsets have very high-end features like 3 inch touchscreen and 5 Megapixel Autofocus camera with flash as well.
According to the company, these mobile phones come with exceptional battery which can provide as much as 50 days of Standby time and 16 hours of talk time.
Among the handsets launched today include Xenium X806 which is a 3.0 inch touchscreen device with 5 megapixel auto focus camera with flash and expandable memory up to 8 GB. It is a bit expensive for a feature phone at Rs 8,280, but for people looking at long battery back up, this phone is worth it with 8 hours of Talk time and 1 month of standby.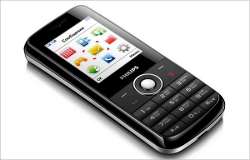 Xenium X518 is another touchscreen phone with a 2.8 inch display, 2 megapixel camera with flash, and 16 GB expandable memory. Its battery back up is even better than the previous one with 40 days of standby time and 12 hours of talktime. The phone is priced at Rs 5,976.
Xenium x523 is a bar phone priced at Rs 4,992. It comes with a 3.2 megapixel camera, 32 GB expandable memory and an amazing 50 days of standby time and 16 hours of talktime.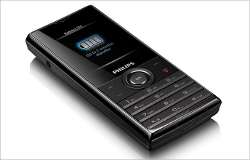 There are three more bar phones Xenium x513, X116 and x121 priced at Rs 4,776, Rs 2,760 and Rs 1,776 respectively. These phones boast an incredible 60 days of standby time. LED torch, camera and other feature phone goodies are included in these phones as well.
Shenzhen Sang Fi Consumer Communication Ltd, which bought the Philips mobile phone business long ago and still holds the right to use the brand name, manages and markets these phones. A good thing is that there are a lot technologies coming from Philips which lends these phones a better feel and features.
Philips is also planning to introduce a smartphone shortly in the Indian market.