Panasonic has been an industry leader in rugged tablet computers since 1996 and now they have yet again made its way to the top of the rugged Android tablets with the launch of the new Toughpad.
Panasonic has unveiled two Android tablets in the Toughpad family including the 10 inch Toughpad A1 and the 7 inch Toughpad B1 tab. Both the new Toughpad devices meet the durability standards of Panasonic's Toughbook PC products announced sometime back for India.
The devices have MIL-STD-810G ratings for drops as well as protection ratings for resistance to dust and water. The Toughpad is also rated for use in a wide range of temperatures. This elevated level of durability delivers reliability in almost any environment, assuring maximum mobile productivity. The devices are also capable of withstanding drops from up to 4 feet without getting damaged.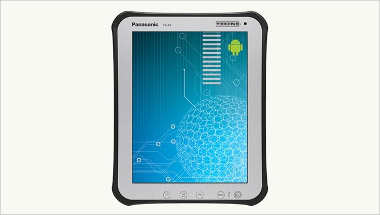 Panasonic Toughpad A1 will be based on Google's Android 3.2 (Honeycomb) operating system powered by a Marvell 1.2 GHz Dual-Core processor and 1 GB of low power consuming DDR2 RAM. The device will feature 16 GB of internal storage while for optional storage there is a MicroSD slot offering up to 32 GB expandable memory option.
The 10.1-inch display of the device produces 500 nit brightness with XGA resolution and provides capacitive multi-touch ability. It has also got an anti-reflective and anti-glare treatment and a built in ambient light sensor. Although the device is of 10 inch, the screen will be featuring a 4:3 aspect ratio as opposed to the 16:9 aspect ratio found on similar devices.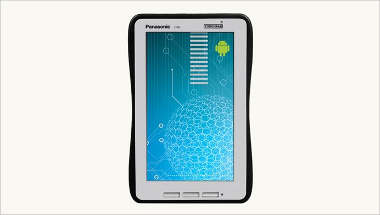 The battery life is claimed to be of 10 hours between charges and for multimedia and video calling the Toughpad also features a 5 MP rear camera along with a 2 megapixel front camera. The Toughpad A1 also offers optional 4G (LTE or WiMAX) mobile broadband as well as Bluetooth v2.1 + EDR, 802.11a/b/g/n WiFi and GPS connectivity.
The Toughpad A1 will be available in March 2012 starting at $1299 which is Rs 65,000 approximately. The Toughpad B1 will be released later in 2012, with more details coming closer to availability. Both devices will be available for purchased through authorized Panasonic resellers only.
Click here to watch video.