Panasonic has been releasing Toughbooks for a while now and the latest offering named the Toughbook FZ-T1 is the worst they could do for a £1,200 (approx. Rs 1,08,132). Unveiled at an event in Cardiff, the rugged 'handheld' as Panasonic Ikes to call it comes with an IP68 water-resistant rating, MIL-STD 810G-certification, and protection against a temperature range of -10 – 50 degree Celsius.
Panasonic claims that the FZ-T1 is one of the most affordable rugged devices running Android and does so by running the latest Android 8.1 Oreo on a lowly specced Snapdragon 210 with 2GB of RAM and 16GB of storage. There's a 5-inch HD IPS Dragon Trail anti-reflection screen on the front which the company says will work even when a 300g ball is dropped onto the screen from a height of 80cm.
For imaging, there's an 8-megapixel camera that can capture pictures at a resolution of 3264 x 2448 pixels which will also be able to scan 44 various types of barcodes. Since the device equips a low processing chipset, the 3,200mAh battery on the device is expected to go over the 12-hour mark which will be hot-swappable, meaning they can be interchanged without having to power off the device. Currently, Panasonic is providing single/multiple chargers and cradles, battery packs, passive styluses, holster belts and screen protectors, the last of which sounds rather bizarre.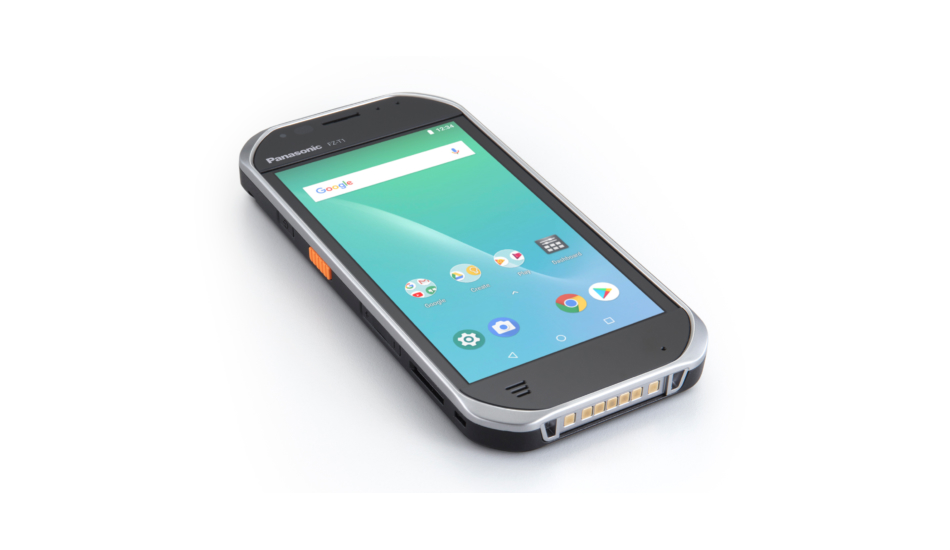 Weighing in at under 240 grams, the Toughbook is touted to be one of the slimmest rugged handhelds and stretches at a maximum of 13.1mm on its thickest end. While the specifications on the inside and a USB-C port would have been a welcome change, the FZ-T1 being the enterprise device is made for survival and thus comes with triple microphones to filter out excess noises and a 95dB front facing loudspeaker.
The company has earlier unveiled thePanasonic P90 in India as an entry-level device running on a quad-core MediaTek MTK6737 withAndroid 7.0 Nougat and a 5-inch HD Display.