Panasonic has teased a new smartphone, called P81. The company has issued a teaser of the phone which says that the phone will be launched this month.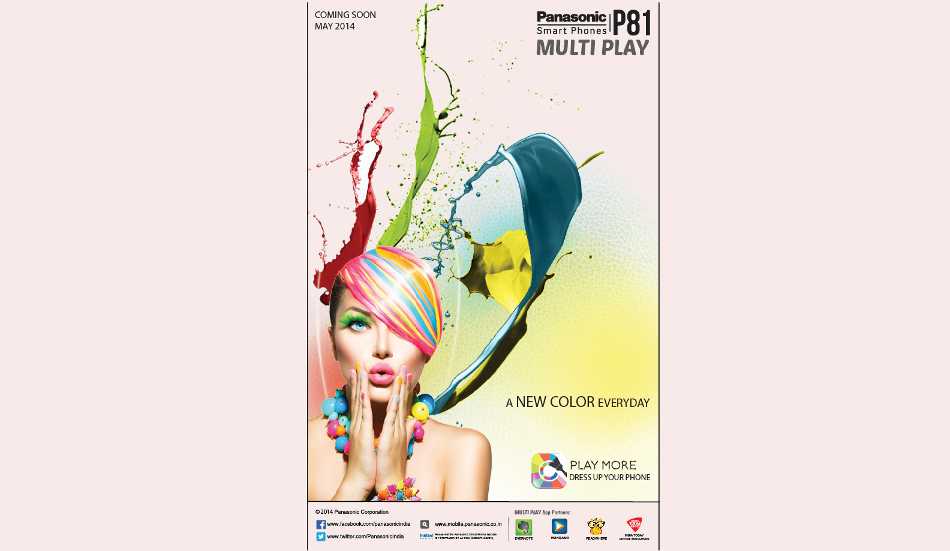 "A new colour everyday..Play more.. dress up your phone," the teaser further adds that indicates to a changeable back panels. However, Panasonic has not revealed any other detail about the smartphone.
Currently, Panasonic sells six handsets, the costliest being the Panasonic P51 which is retailing these days for about Rs 15,000. The other handsets in its stable are – Panasonic P31, P11, T21, T31, and T11.