The OnePlus 7 and OnePlus 7 Pro were launched last week and with that came the new OxygenOS that was specially designed for the newest phone. Turns out, it won't be just the OnePlus 7 series users who will get to use the latest OxygenOS features but also users of the OnePlus 6T, OnePlus 6, OnePlus 5T and OnePlus 5, since most of them aren't hardware-dependent.
The news comes directly OnePlus Global Product Operations Manager Manu J who announced through a forum post a list of features that will be made available to the OnePlus 6T, OnePlus 6, OnePlus 5T and OnePlus 5 in the future. All these features made their first appearance on the OnePlus 7 Pro and will now make its way to the previous OnePlus phones as well. The list of new features coming to the older OnePlus devices include:
1. Zen Mode
Enabling Zen mode will disable your phone for 20 minutes, allowing you to enjoy your surroundings or simply focus on your work without being distracted. However, you can still use your camera and make emergency calls.
2. Fnatic Mode
Fnatic Mode will be able to boost CPU and network speeds when playing games for getting your OnePlus phone to its peak performance. This mode will also disable all incoming notifications to block all distractions.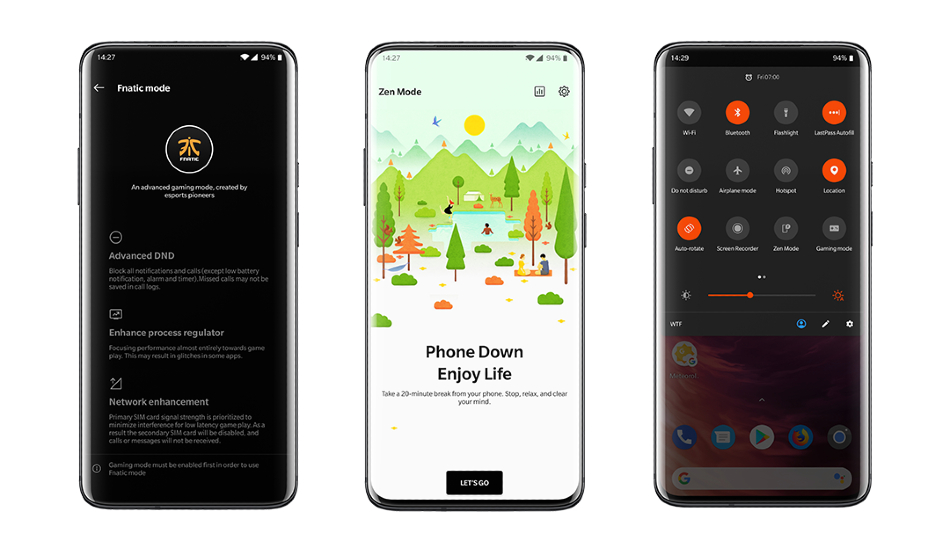 3. Inbuilt Screen Recorder
Android never natively supported screen recorder and before Google plans to roll out the feature in Android Q, OnePlus is adding the feature to the OxygenOS. Users will be able to record the screen with internal sound included all of which will be synchronised.
4. Landscape mode Quick reply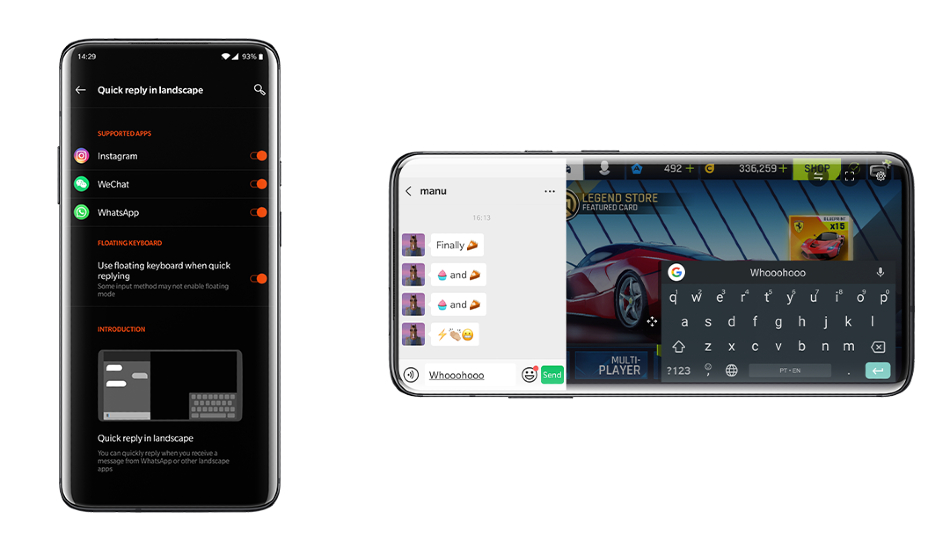 While watching a video or playing games, users will soon be able to send a reply to a text without the keyboard taking up the entire screen. Quick reply in Landscape mode will allow users to send replies to messages quickly without having to stop what they were doing on the foreground.
5. DC dimming
When enabled, DC dimming will reduce screen flickers at low brightness. It is an alternative method to adjust the screen brightness which is done by changing the circuit power of the screen.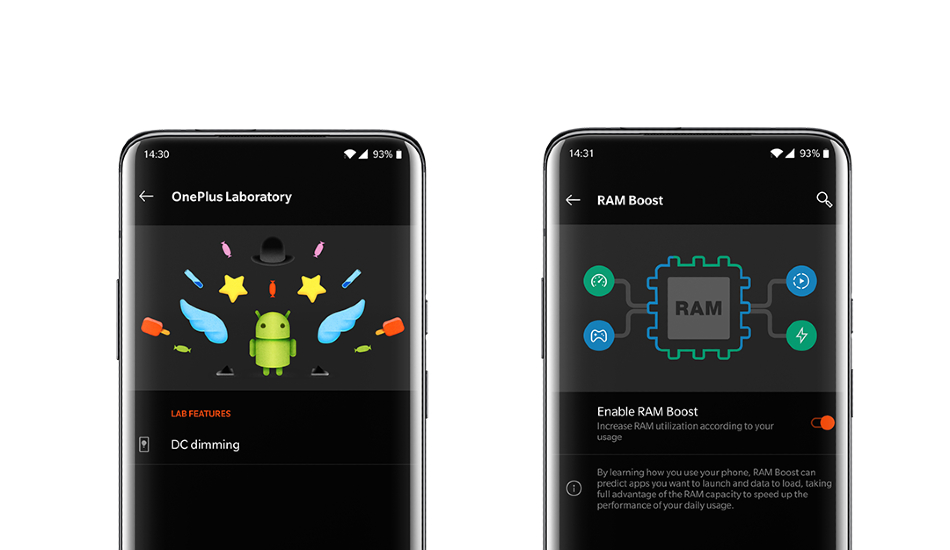 6. RAM Boost
RAM Boost will be able to predict apps you want to launch and data you want to load and will help increase RAM utilisation according to your usage. The feature will come to OnePlus phones to up to OnePlus 5 and will act as an upgrade over the Smart Boost function inside OnePlus 6 series devices.
7. Android Q Developer Preview
OnePlus has assured that Google's Android Q Developer Preview will be making its way to the OnePlus 6T, OnePlus 6, OnePlus 5T and OnePlus 5.