Indian Railways Catering and Tourism Corporation, in association with Microosft, has launched its IRCTC application for the Windows Phone platform, several months after it brought the mobile version.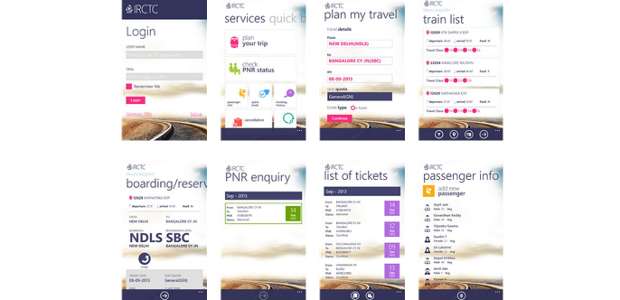 The application provides booking facility of Railway tickets online and offers other services like checking reservation status, train schedules, train routes, availability of tickets, cancellation, booking history, recent history, favourites, add passengers as contacts and roaming the transactions between multiple devices.
However, as per Indian Railways guidelines, it does not allow booking tickets 08:00 to 12:00 or 23:30 to 00:30 hrs of any day – a restriction which is also there for all third party systems other than booking counters or the IRCTC web page itself.