Nvidia has announced its next generation mobile chip – Tegra K1, for the mobile platform. The new Tegra K1 is so powerful that it can also compete prominent gaming consoles – Microsoft Xbox 360 and Sony PlayStation 3. Basically, Nvidia has taken the Kepler GPU architecture meant for desktop level graphics and packaged it for the mobile platform for packing more graphics and computing power.
Nvidia's Tegra K1 is offered in two different versions – a quad-core variant with 4 plus 1 ARM Cortex-A15 CPU and supports 32-bit processing. It is like the updated version of the Tegra 4 chipset. The second version packs a Nvidia designed 64-bit dual Super Core and is codenamed as Denver. The Nvidia Tegra K1 Denver intends to deliver a very high single-thread and multi-thread performance. Since it is based on the ARMv8 architecture, the Denver aims to bring energy-efficiency with the 64-bit computing technology.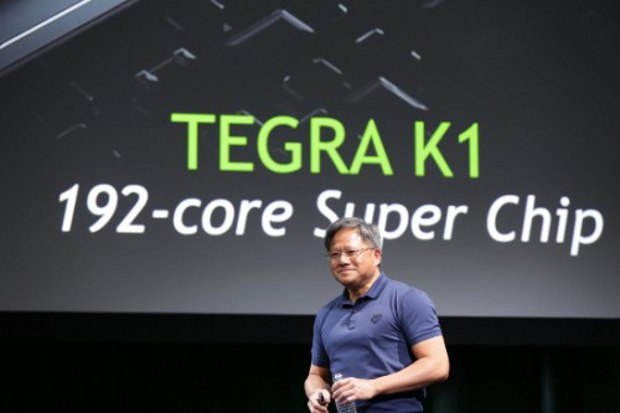 Both versions are powered by the 192-core Nvidia Kepler GPU architecture based GPU to deliver great graphics horsepower to the premium smartphones and tablets. The Kepler GPU architecture was basically used to create the GeForce GTX 780 Ti Morphs level graphics computing capabilities for the desktops. This Kepler GPU architecture has been repackaged for the mobile platform and still manages to bring support for the desktop level technologies such as DirectX 11, Open GL 4.4 and Tessellation. Basically, these technologies are used by PC and Console game developers for delivering stunning and graphics intensive games. The similar qualities will now be made available for the mobile devices.
Related news:
Xolo Play Tegra Note launched for Rs 17,999
The most advanced Unreal Engine 4 has been used to develop several high-end PC and console games. The same Unreal Engine 4 works seamlessly with the Tegra K1 chipset. With so much graphics power, the energy envelope has also been taken care of. As per Nvidia, the Tegra K1 will consume 5 Watts but still will be about 1.5 times energy efficient. The Tegra K1 32-bit version is expected to arrive in first half of this year and the K1 64-bit version is expected to arrive in the second half of this year.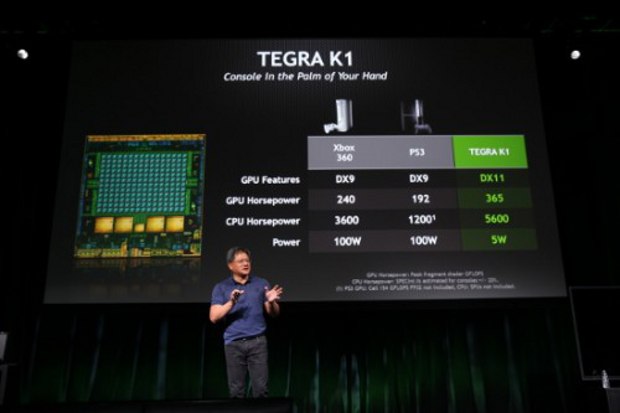 So this year, Nvidia aims to partner with the mobile device makers and game developers to deliver – smartphones as well as tablets that will boost graphics for the advanced PC level and console level games.
Last year, Apple had announced its Apple A7 mobile processor with 64-bit processing support. Also, MediaTek and Samsung have announced their plans to develop 64-bit processing supporting mobile chipsets. The mad race of multiple "cores" will step into the next level this year but we hope that these chipset makers give enough attention to the battery of the mobile devices.