DigiVive, the maker of nexGTv mobile application, has partnered with National Geographic Channel to stream popular shows on nexGTv. The popular shows of National Geographic such as Taboo, Megastructures, Air Crash Investigation and more are offered under VoD (video on demand) section of nexGTv. The channel is a part of existing subscription package that the users may have opted for. The service can be downloaded by sending a SMS mytv to 58888, or from any of the app stores and from the nexGTv website www.nexgtv.com.
GD Singh, director, DigiVive said, "We have carried out an extensive research to understand what our users want to see on nexGTv and the results showed high demand for sports, movies and Infotainment content. With a promise to bring the desired content on board, we are all set to fulfill the users demand. For sports – we have rights for top events, for movies – we have tied up with Big Flix and now we are bringing more quality infotainment with National Geographic Channel tie up."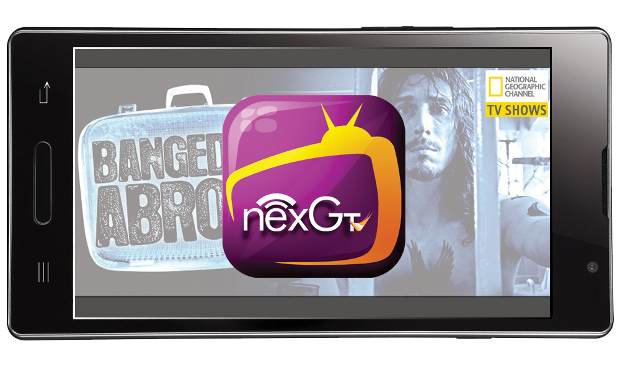 "The National Geographic Channel content is of great interest that appeals to a knowledgeable audience. We believe nexGTv is a great platform on which this content will be showcased and allow our viewers and fans to indulge in their favourite series and shows from the channel." said Debarpita Banerjee, vice president – marketing & communications, NGC Network & Fox International Channels India.
At present, nexGTv users have access to over 140 channels across genres like news, entertainment, music, live events and many more. Along with wide offering in content nexGTv also offers plethora of features like – replay TV, EPG guide, on screen controls, option of deleting and listing the channels as per their choice and much more. On an average there are 20,000 downloads every day of DigiVive's nexGTv mobile TV service.