Nokia Asha 501 has been announced and the new phone marks the entry of Nokia into the entry level smartphone market.
The Nokia Asha 501 is expected to start shipping in June 2013. It is expected to be available through approximately 60 operators and distributors in more than 90 countries worldwide including India.
While Asha 501 gets only a 3 inch display with QVGA (320 x 240 pixels) resolution, it is priced attractively at $99 (Rs 5,500). It features a 3.2 megapixel camera, WiFi, a lock screen with a clock in big font size and the screen made out of hardened glass. Asha 501 come bundled with 4 GB SDMicro card.
The design of Nokia Asha 501 is inspired by Lumia series and will comes in six colour options – Bright Red, Bright Green, Cyan, Yellow, White and Black.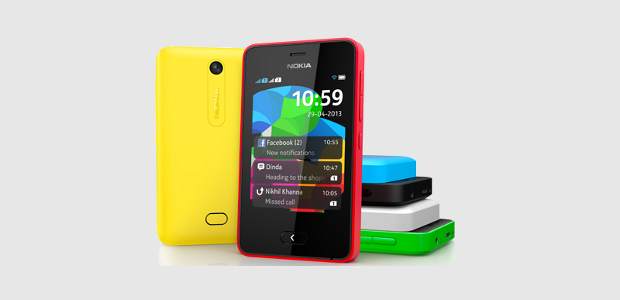 However the Asha 501 is not phone with slim figure as it 12.1 mm thick. Nokia claims that it has made the phone more durable by a new two-part construction with the removable monobody.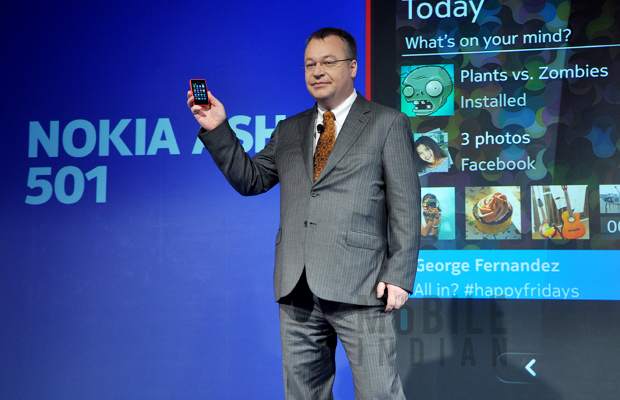 The new Asha Platform that Asha 501 is based on brings together three operating systems, Series 40 that has been used in all other Asha phones so far, Smarterphone( which Nokia acquired in 2012 and Meego (the OS that Nokia developed along with Intel and abandoned it to choose Windows Phone).
The new operating system brings new features like Fastlane (home screen) which allows you to access applications you use the most, the latest images you've captured or your social network updates with a simple swipe. There is another home screen with all the apps placed in grids.
Nokia aslo plans to make available TheHERE experience, based on Nokia's location-based platform, as a download for the Nokia Asha 501,starting in Q3 2013 and will initially include basic mapping services.
Nokia has preinstalled Facebook, Twitter, instant messaging and Weather Channel apps, together with premium games from Gameloft, such as Big Little City and Real Football 2013.
Interestingly, when Nokia Asha 501 hands up in the market one will be able to access Facebook on it for free.
"This bundle is a great way to discover Facebook on your Nokia Asha 501 and enjoy the experience for longer without worrying about data charges," said Vaughn Smith, vice-president, mobile partnerships, Facebook.
He further added, "Working in close partnership with Nokia and global operators made this offer possible and we're excited to help millions more people connect on Facebook."
Nokia also claims that Asha 501 has an incredible battery life of 48 days in standby and 17 hours of talk time.