Nokia has pushed out a beta update for it is Nokia Transport app that brings a slew of new features. The Nokia Transport beta update is available only to Lumia branded Nokia smartphones running Windows Phone mobile operating system. Nokia Transport beta update enables detailed view of the route for the user to stay informed about the upcoming stations. Favourite destinations can be pinned to start screen and also get the next departure timings of the public transport.
Nokia Transport app meant for Windows Phone based Lumia devices has really great potential to be the top utilitarian app for several countries. Currently, it offers timetable in over 100 cities and urban areas across the world and allows viewing estimated routes in over 410 cities. So if you happen to visit one of these cities, you can always plan your trips, appointments and meeting even when you are counting on the public transport. All you have to do is open this app and use the 'Transport Nearby' option to get the details.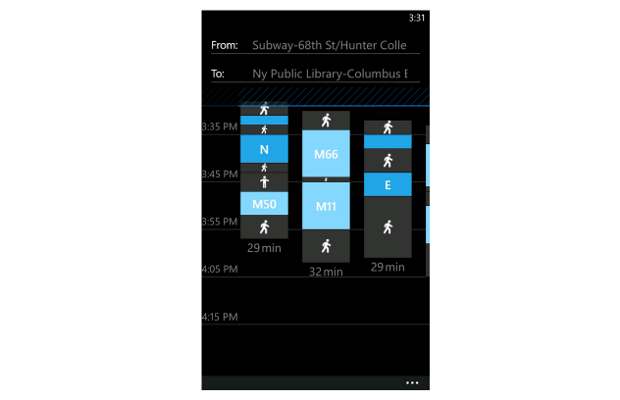 While using a specific route, now users will get a detailed view about the route in terms of upcoming stations along with the stopping times in the transit. Users can pin their regularly visited and favourite destinations to the start screen to quickly get the route for that destination. Improved search now remembers your previous searches and can let you change the search details without leaving the journey view.


In the Journey view, Nokia Transport shows the options of travel that includes by foot, in train or in a metro along with the different routes that can be taken and the time consumed by opting for respective route.
Nokia will also be testing the NFC capability with Nokia Transport only for one city for the time being.
New Nokia Transport beta update can be downloaded from Nokia Beta Labs.