In October 2011, Nokia had unveiled the Asha line up, a series of lower-end mobile phones that run on Series 40 operating system, to show its commitment to emerging markets, especially India. Two months later, it launched the Lumia, a Windows operating system -based smartphone series to increase its upper-end base.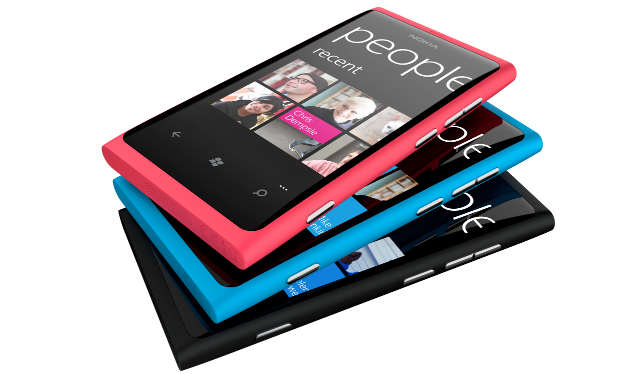 Nokia's dual strategy of luring customers to both low-end and smartphone segments seems to be paying off. This also mirrors in 'The Handset Hotlist' survey in January 2012. Asha 200, 300 and Lumia 800 made it to the list as soon as they hit the Indian market.
The Handset Hotlist is brought out by The Mobile Indian every month. It is based on a survey of online preferences of over one million visitors who visited the site in December 2011, and searched for and viewed information about mobiles on the site's Handset section, which lists more than 1,500 models.
Sreekant Khandekar, director, The Mobile Indian, says, "Two mobile phones of Asha series and one from Lumia have made it to the list instantly on launch. This is rare. Normally, phones take a few months to gain popularity."
Khandekar adds, "Another interesting trend seen in the hotlist is that 15 out of the 25 handsets in the list have seen a price reduction varying from Rs 100 to Rs 500 compared to last month."
According to The Handset Hotlist for January 2011, 12 of the 25 most-sought after mobile phones are from Nokia. Samsung follows with eight, Sony Ericsson with four and Micromax has one model.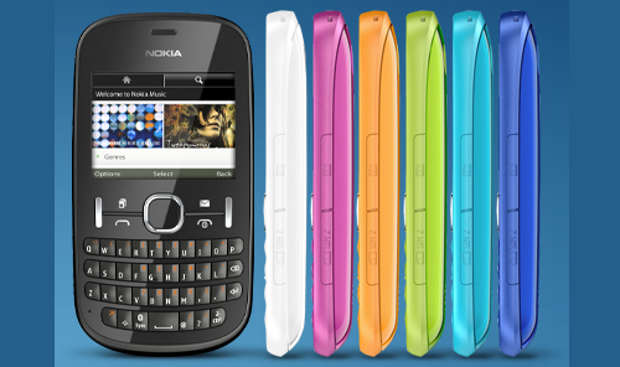 Nokia C5-03, a Symbian operating system-based handset, was the most searched mobile phone on The Mobile Indian, followed by arch rival Samsung's Galaxy Pro-B7510 and Galaxy SLI9003, which occupied second and third slots, respectively.
Apart from Nokia's Asha 200, 300 and Lumia 800, five other phones made it to this month's Hotlist for the first time. This includes Samsung Galaxy SL I9003, Nokia 603, Samsung C-3330 Champ-2 and the Samsung Hero Music E1232B.
Micromax A70 was the only handset from an Indian handset player to have made it to the Handset Hotlist.
Top 25 Handset Hotlist for December 2011

Rank Dec
Rank Nov
Change
Brand
Model
Price in Rs.
3G

OS

1
1
0
Nokia
Nokia-C5-03
7300
Yes
Symbian
2
12
10
Samsung
Samsung-Galaxy-Pro-B7510
8500
Yes
Android
3
NA
New
Samsung
Samsung-Galaxy-SL-I9003
18440
Yes
Android
4
4
0
Samsung
Samsung-Galaxy-Ace-S5830
13900
Yes
Android
5
16
11
Samsung
Samsung-Galaxy-Y-S5360
7350
Yes
Android
6
3
-3
Nokia
Nokia-700
16299
Yes
Symbian
7
6
-1
Nokia
Nokia-C6
11900
Yes
Symbian
8
NA
New
Nokia
Nokia-603
13550
Yes
Symbian
9
NA
New
Samsung
Samsung-C3330-Champ-2
4010
No
Java
10
2
-8
Nokia
Nokia-701
17850
Yes
symbian
11
NA
New
Nokia
Nokia-Asha-200
4370
No
S 40
12
NA
New
Samsung
Samsung-Hero-Music-E1232B
1599
No
Java
13
5
-8
Nokia
Nokia-C2-06
5700
No
S 40
14
NA
New
Nokia
Nokia-Asha-300
6715
Yes
S 40
15
6
-9
Nokia
Nokia-C2-03
4810
No
S40
16
10
-6
Micromax
Micromax-A70
7500
Yes
Android
17
11
-6
Nokia
Nokia-C2-02
4289
No
S 40
18
13
-5
Sony Ericsson
Sony-Ericsson-Mix-Walkman
6500
No
Java
19
7
-12
Samsung
Samsung-Star-II-Duos-C6712
6200
No
Java
20
17
-3
Nokia
Nokia-2720-fold
2500
No
Java
21
NA
New
Nokia
Nokia-Lumia-800
29999
Yes
Windows
22
18
-4
Sony Ericsson
Sony-Ericsson-Xperia-Neo
18000
Yes
Android
23
24
1
Sony Ericsson
Sony-Ericsson-W8
9300
Yes
Android
24
22
-2
Samsung
Samsung-Galaxy-pop-S5570
8350
Yes
Android
25
19
-6
Sony Ericsson
Sony-Ericsson-Xperia-Neo-V
18000
Yes
Android
###PAGE###
Top 10 Indian Challengers
Lava Mobiles made its entry into the Top 10 Indian Challengers list for the first time in January. Micromax, which had bagged six slots in last month's report, was able to garner only five this month.
The Challengers List was introduced in August 2011 and ranks the 10 most exciting handsets from Indian marketers, based on the preferences of visitors in the handset guide section of The Mobile Indian.
Commenting on the Challengers list, Khandekar says, "We saw Micromax reducing the price of its A-85, which is the only high-end smartphone in its portfolio, by around Rs 4,000."
This month, six new phones made it to the Challenger List, including Micromax Superphone A75, Spice Mobiles M 5455-Flo, Beetel GD470, Lava Mobiles M70, Spice Mobiles Mi 350n and Karbonn-K-1616.
Top 10 Indian challengers for January 2012

Rank Dec
Rank Nov
Change
Brand
Model
Price in Rs.
3G
Camera
1
1
0
Micromax
Micromax-A70
7500
Yes
5
2
NA
New
Micromax
Micromax-Superfone-A75
8990
Yes
3
3
NA
New
Spice
Spice-Mobiles-M-5455-Flo
2020
No
1.3
4
NA
New
Beetel
Beetel GD470
2345
No
1.3
5
10
5
Micromax
Micromax-X78
4770
No
3.2
6
NA
New
Lava
Lava-Mobiles-M70
4820
No
5
7
2
-5
Micromax
Micromax-A85
15200
Yes
5
8
NA
New
Spice
Spice-Mobiles-Mi-350n
7710
Yes
3.2
9
NA
New
Karbonn
Karbonn-K-1616
4480
No
3.2
10
5
-5
Micromax
Micromax-X560
3770
No
2