Nokia has announced the availability of its ebook application for its Lumia series of smartphones. The app, called as Nokia reading, was unveiled the Finnish company in the month of February during the Mobile World Congress event in Barcelona.
Nokia Reading takes full advantage of the design of Windows platform to the fullest to make reading on the go convenient and visually attractive. Nokia is working with some of the world's biggest publishers including Penguin and Hachette and Pearson to provide a world class e-book and audio book experience that's been designed specifically for the Nokia Lumia range of devices.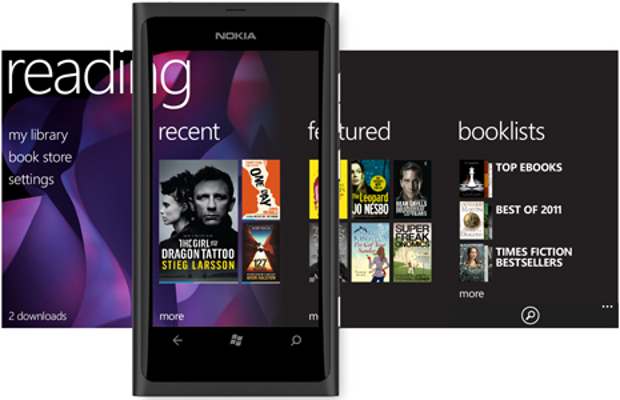 From this simple app, users can choose their favorite authors or select bestselling novels and the top local books in their own language. Nokia Reading also lets users browse some sample pages before they are asked to buy that book, which will help people judget the book before the purchase. Users can also download and read thousands of classic works of literature that have been made available for free for the users of Nokia Reading.
The initial version of the service focuses on making it easy for users to find, buy and read books in user's own language. Nokia Reading boasts a wide range of titles, as well as a large collection of English novels such as The Girl with the Dragon Tattoo, One Day, and The Adventures of Sherlock Holmes.
To make it easy for users to choose, books are organised into lists such as Top eBooks and New Releases and are categorised into genres as well. If you already know what you want, full predictive search makes it easy to find what you want by title or author.
Nokia Reading will roll out on a country by country basis from this week on the Nokia Lumia 900, 800, 710, and 610. The initial launch countries include France, Germany, Italy, Russia, Spain and the UK. Other countries will continue to get access to this service over the rest of the year.