Nokia has announced a host of new services along with respective applications at the on-going Mobile World Congress 2012 in Barcelona, Spain. Nokia has announced an updated version of the navigation apps – Drive, Maps and Public Transport for Windows Phone OS based Lumia devices. Along with that, there is the new Reading app for ebook fanatics. The host of new services also includes Nokia Life Tools, which offers a variety of services for consumers in growing countries.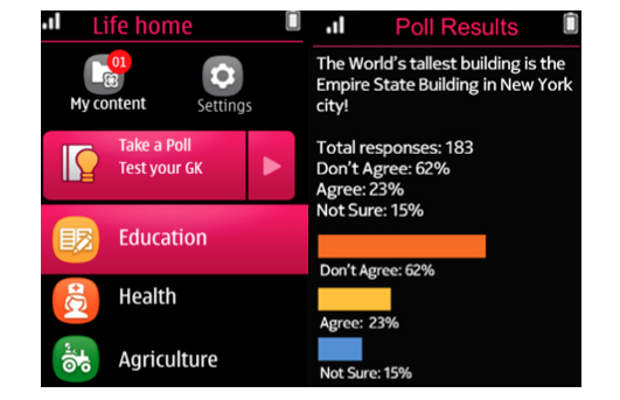 Nokia Life Tools
Nokia had introduced Life Tools services for entry level Symbian based mobile phones back in 2009. The services were aimed at consumers in growing economies. From weather information to agriculture tips, the Life Tools indeed have been helping people in different aspects of life. The updated version of Nokia Life Tools will bring services such as Ask the Expert for Career Guidance or health related tips from doctors. That information can be shared with contacts in the phonebook.
Life Tools now includes Life Skills that is deemed to help in developing communication skills, business skills and even in polishing social etiquette. Parenting Advice is also offered within that suite of services for helping parents cater to the physical, emotional and social aspects of bringing up their children. The new homescreen with rotating menu offers intuitive and more engaging visual appeal. The inbox automatically organises content with the latest messages.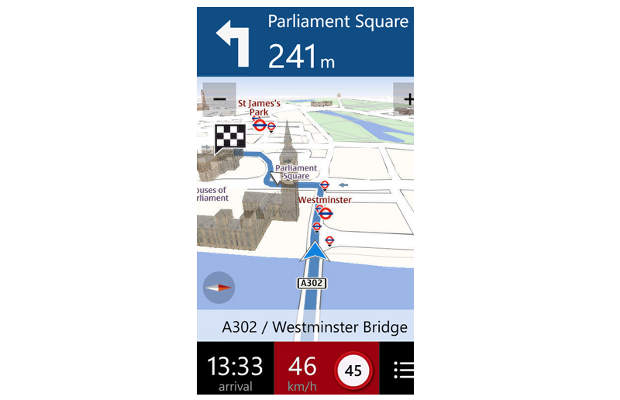 Nokia Reading
For Nokia Lumia series smartphones, the new Reading app brings an ebook reading and audiobook listening experience. Nokia is working with big publishers such as Penguin and Hachette to bring ebooks as well as audiobooks for the Reading app. Users get to choose ebooks by authors or can select best-selling novels from the list of books available. Nokia also has plans to include books in local languages. Reading the text through Nokia Pure font would be one soothing experience.
The ebooks can be downloaded and we believe would carry a DRM. The Nokia Reading app will support webcontent in the form of updates (RSS feeds). The Reading app will also enable users to create a personalised magazine page dubbed My Stream. The app will initially be made available to Lumia handsets starting April in six countries – UK, France, Germany, Italy, Spain and Russia.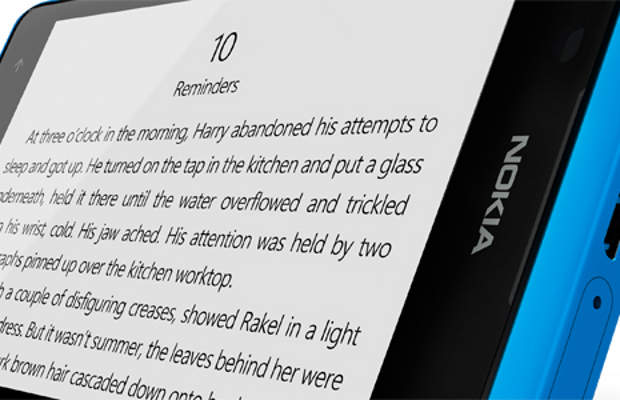 Nokia Public Transport
Faster routes can be planned within the city for point to point travel. Pumped with local information, the Public Transport service will inform you about the nearest train station, bus stop and metro. Great mashup of Nokia Drive and Nokia Maps, this service makes use of local information based on the user's location for showing the closest access to public transport. This app is set to arrive later this year for select regions.
Nokia Drive
The popular turn-by-turn based navigation service from Nokia for Lumia devices will now get full offline support. That means users can calculate route time, can navigate and can re-route using this service. The revamped dashboard of the app now shows the speed limit as well. Within the Drive app, there are now multiple views, larger icons, a single box for search, and faster route calculation. A list of destinations recently traveled to can be saved and accessed with a single tap. The update for this Lumia only Nokia Drive service is expected in the coming months.
Nokia Maps
The new version of Nokia Maps 3.0 will now let users zoom in as far as possible to get more details about the place. While zooming out, the user gets to see pedestrians as well as other drivers on the road. Recently visited places can be saved and users can also add places to Favorites. Travel routes can be shared with friends or colleagues via SMS and social networks. Nokia Maps are compatible with most desktop and mobile browsers.
These new services would be made available in the coming weeks via over the air or downloadable updates for Nokia Lumia devices. As of now, Nokia has not given any clarity on whether any of the aforementioned services will be made available to non-Nokia devices.