Finnish handset company, Nokia has decided to make its Nokia Drive application an integral part of the Windows Phone 8 ecosystem. This means that the Nokia Drive navigational application, which has been hailed for its usefulness and the detailed maps, will be available for all Windows 8 devices.
Announcing this, Nokia said in a blog post, "Today, we are making Nokia Drive available to other Windows Phone 8 partners to offer a turn-by-turn navigation experience for people in over 110 countries. Nokia Drive is one of the key experiences on Nokia Lumia smartphones, thanks to its ease of use and the experience that has gone into developing our location-based services. With Nokia Drive on Windows Phone 8, we will make drive navigation effortless."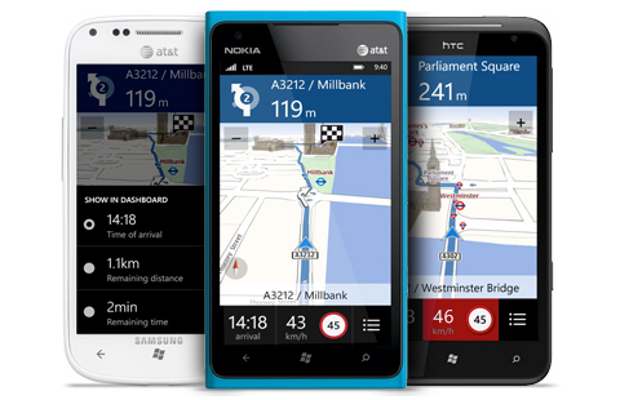 Nokia Drive is one of the major apps that on Nokia's location platform. Nokia Drive offers maps data for more than 190 countries in more than 50 languages and navigation in more than 110 countries. Nokia Drive also takes data from users and local authorities to provide traffic alerts in 26 countries, and also allow dynamic rerouting in case of jams and congestions.
Along with that Nokia Drive today features venue maps in over 5,000 shopping malls, train stations, airport, sports venues, etc. in 35 countries. With Nokia Drive, you can find routes for cars, on foot (including footpaths, shortcuts, etc. in over 400 cities) and for public transportation (over 100 cities) as well.