While Aakash tablet is still in trouble, the industry is churning out newer low cost tablets almost everyday. This time around, a Kerala based company, called Telmoco Development Labs, has launched a new tablet for just Rs 5,399.
Though the price of the tablet is much higher than Aakash tablet, its specification is much better than that of the government backed product. The tablet, named Attitude Daksha, is infact the cheapest Android 4.0 (ICS) product in the country currently.
The 7-inch Daksha features a capacitive 5 point touch screen with a 1.2 GHz ARM Cortex A8 processor with 512 MB DDR3 RAM. It has a HDMI port, micro SD slot, 3.5 mm audio out, micro USB port and OTG connector for 3G dongle and RJ 45 cable (for connecting wired broadband connection).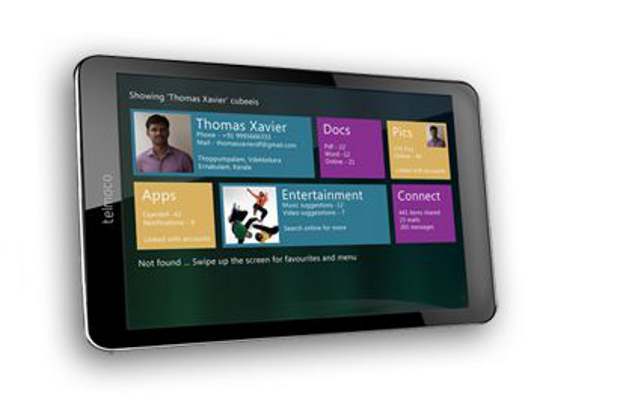 Daksha is capable of streaming 1080p full HD videos and has dedicated 400 MHz GPU for advanced flash apps, interactive apps and full HD videos. Daksha is powered by 3,800 mAh li-Pol battery which gives a back up of over six hours with WiFi on, Telmoco said in a statement.
While other specification of the tablet is very similar to that of recently launched Micromax Funbook, but in terms of battery, it is better since it has a much bigger battery compared to 2800 mAH on Funbook. Though Daksha is cheaper by more than Rs 1000, Micromax tablet comes with a Photon plus dongle and 1 GB data free which is worth more than Rs 1,000. Other rivals to this tablet include HCL Metab U1 and iBerry's tablets.
"Even though the Indian media tablets market witnessed high decibel launches by the world's leading vendors, the tablet PC market in India is a niche market that is quickly picking up the pace in terms of adoption," said CR Nijesh, chairman and executive director, Telmoco while launching the tablet.
Telmoco Development labs is a company involved in electronics research and mobile technologies.
The tablet will initially be shipped to schools, professional institutions, and corporate houses and will be available to the public from May 15 this year.