Nikon has announced the release of Nikon FX-format full-frame mirrorless cameras – Nikon Z6 and Nikon Z7 in India including a set of three new NIKKOR Z lenses and FTZ Mount Adapter in India. The Nikon Z6 and Z7 will retail body-only for Rs 1,69,950 and Rs 2,69,950 respectively.
This is the first time Nokia has introduced a new mount to its imaging equipment since 1958 and the Z mount has come out and become the largest full-frame mirrorless mount in the market. The diameter of the mount is 55mm which is 17 percent larger than Nikon's F-series DSLR and has 65 percent smaller flange.
The Nikon Z6 is based on the Nikon D750 DSLR and features a 24.5MP sensor with an ISO range of 100-51,200 natively. The camera supports hybrid phase detection autofocus which covers 90 percent of the sensor across 273 points and supports continuous video recording at 120fps.
The Z7, on the other hand, is based on the Nikon D850 camera and has a larger 45.7MP full-frame sensor with hybrid PDAF that covers as much as 90 percent of the sensor across 493 points. The device supports a native ISO range of 64-25,600 and can capture 9 full frame images per second.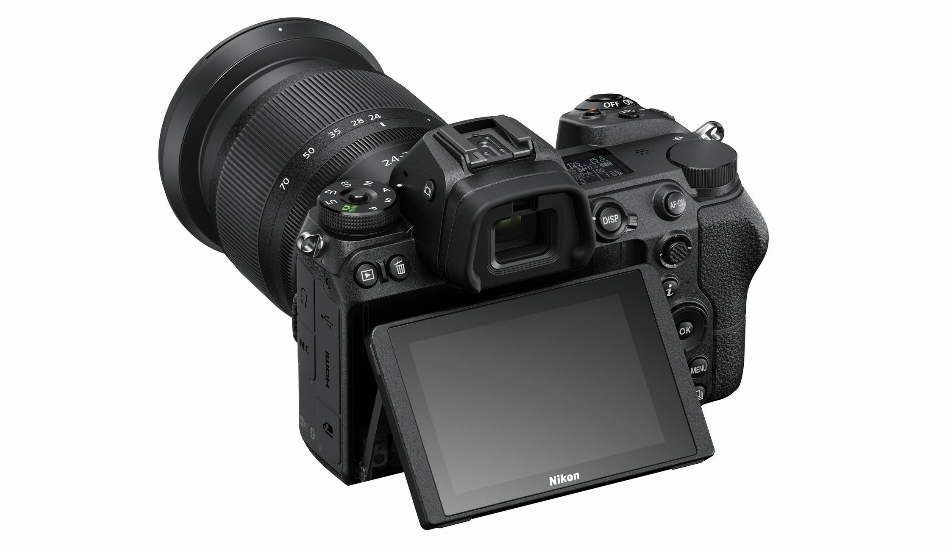 Weighing in at 675 grams, both Z series cameras come with inbuilt image stabilisation with up to 5 stops efficiency. The device will also be able to capture 4K videos at a resolution of 3,840 x 2,160 pixels at frame rates of 24fps, 25fps and 30fps.
There are electronic viewfinders in both the camera that feature 3.6M dot resolutions as well as an EN-EL15b battery that will last to up to 330 shots on the Z7 and 310 shots on the Z6. The cameras also come with a 3.2-inch LCD touchscreen with 2.1M dot resolution and built-in WiFi for syncing media files to smartphone and laptops on the go.
At the launch today, Nikon India MD, Sajjan Kumar said "With features that offer creative possibilities the cameras deliver an unparalleled standard of optical brilliance that is sure to delight a photographer's fancy. The all-new Z series mirrorless cameras and NIKKOR Z lenses unlock a new dimension in optical excellence for photographers and videographers. The mirrorless camera systems inherit a new dimension of Nikon quality and optical performance while supporting future advances in video & image making".
The Nikon Z6 and Z7 will retail body-only for Rs 1,69,950 and Rs 2,69,950 respectively. The same cameras can be bundled with a 24-70mm f/4 lens and Mount Adapter FTZ for Rs 2,26,950 and Rs 3,26,950 respectively. The Z6 and Z7 with just the24-70mm f/4 lens will cost Rs3,14,950 and Rs2,14,950 respectively, while the ones just bundled withMount Adapter FTZ will be available for Rs1,81,950 and Rs2,81,950 respectively. TheNikkor Z 24-70mm F/4 S,Nikkor Z 35mm f/1.8 S andNikkor Z 50mm f/1.8 S lenses can be bought separately for Rs78,450, Rs 66,950 and Rs50,950 respectively. The NikonMount Adapter FTZ is also available separately for Rs19,950.
The Nikon Z7 will be readily available from September 27, while the Nikon Z6 will only make its way to India from November 2018.