Brazil based NearBytes has worked on an Near Field Communication-alternative technology for mobile devices that utilizes sound waves in place of radio waves to establish a connection between devices to transmit small amounts of data. After successfully testing and developing the technology and related application for smartphones, NearBytes has announced the launch of its web based plug-in as well. With the Web based plug-in, users can connect devices to their computers by simply sending out a short sound code form their devices.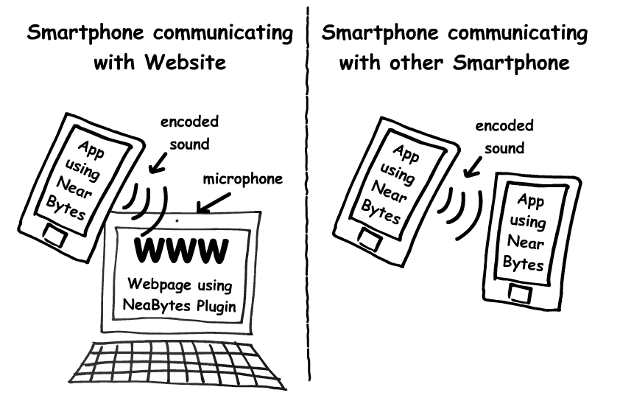 NearBytes utilises sound waves that smartphones and computers can create and listen. Utilising this devices communicate to each other in form of short sound codes that the applications generate and decode, thereby eliminating the need of any specialised hardware such as NFC Tags and antenna required by NFC based devices to function.
With the Web plug-in NearBytes connects to computers and transmit data over the internet. The system requires a computer with an active microphone and speaker system. Smartphones can be brought closer to the microphone and can connect to the computers with just a tap on the application.

This plug in can be used in the field of money transfers and point of sales offering easy purchase for the customers while their Credit cards remain safe in their pocket. Also same technology can potentially be used by file manager applications for devices that allow for data sync between PC and smartphones such as SnapPea. With sue of technology like NearBytes users will no longer be required to enter web addresses and codes to connect devices with computers.