Apple is reportedly working to introduce a slimmer iPhone model later this year. According to a report of the Apple Insider, Apple is working to implement a new in-cell touch technology in its new iPhone to shave off 0.44mm thickness. After that the next iPhone model can become as slim as 7.9mm. Basically it involves bonding the touch panel to the TFT LCD panel. That way Apple can make the iPhone slimmer and also its supply chain more efficient.
A report by Ming-Chi Kuo of KGI Securities noted that Apple will implement the new in-cell touch technology for the next iPhone. Currently, Apple follows the process where in the touch sensor lies between the covering glass and the basic display panel. For that, Apple buys all three components separately and the implementation of all three together to become one single panel takes quite a time when counting in terms of volumes.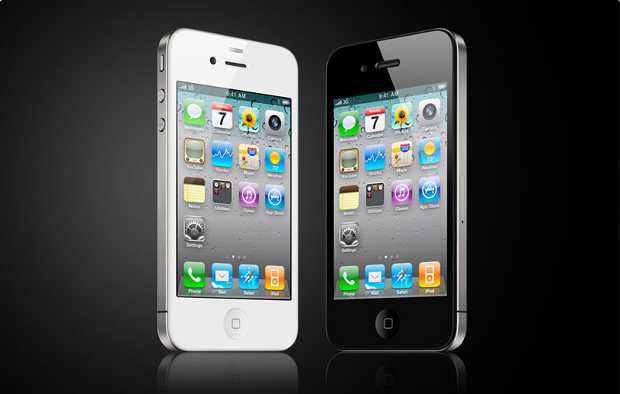 With the in-cell touch technology, the touch panel will be embedded inside the basic TFT LCD panel. That way Apple shaves off 0.44mm thickness from the total display thickness. Embedding the touch sensor into the LCD display panel also reduces the number of stages in the assembly line to create one single iPhone unit.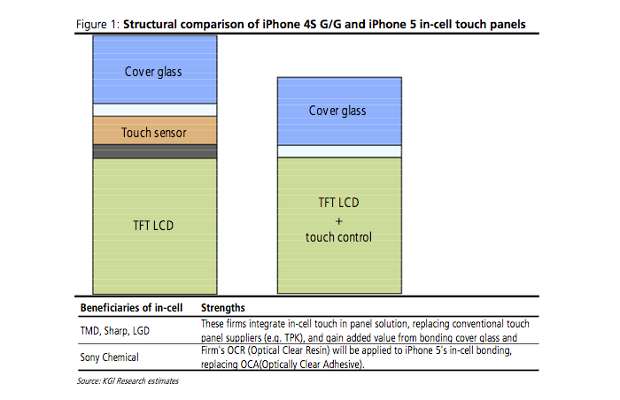 Kuo also noted that Apple might just go back implementing a metal back panel to the iPhone and make it like the iPod Touch. That was being heavily rumoured for the iPhone 4S but Apple did not follow it. Also Apple is said to working on accommodating slightly bigger and powerful battery for the next iPhone.
Consumers across the globe can expect slimmer iPhone model with totally new screen technology and perhaps a metal back. We have taken these reports with a grain of salt and shall comment after actual images or more evidence about the same surfaces.