Symantec, which is popular for its security solutions for mobile phones and computers, has identified a new threat lurking in the Android Market which is now speculated to have infected a large number Android smartphones world over.
The identified threat – Android.Counterclank, is a Trojan or a malicious program that once installed leaves the device open for the hacker to access vital / confidential information from the device.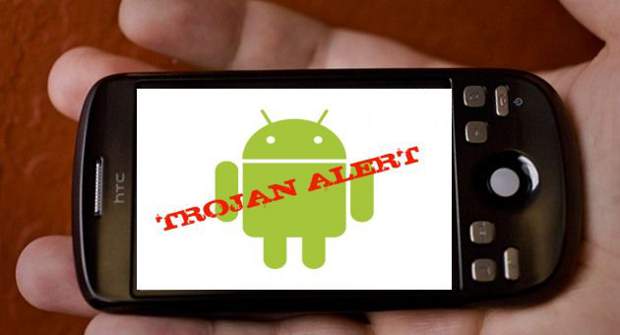 Till now, several applications coming from developers including iApps7 Inc, Ogre Games, and Redmicapps have been identified with the Trojan which mostly distribute free gaming and puzzle based application on the official Android application store. In these applications the malicious code has been grafted on to the main application in a package called "apperhand".
When the package is executed, a service with the same name may be seen running on a compromised device. Another sign of an infection is the presence of the search icon above the home screen.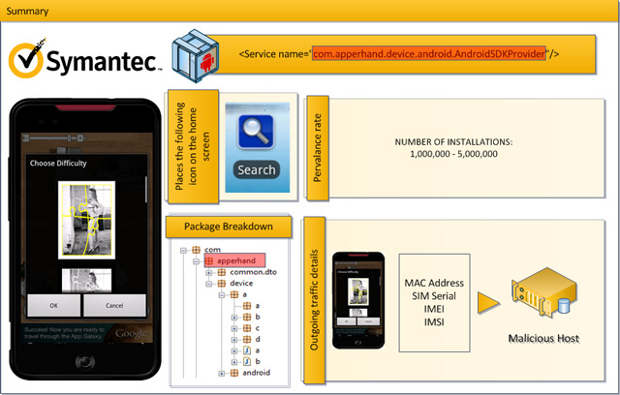 The malicious application – Android.Counterclank, is a modified version of an older Trojan called as Android.Tonclank that was identified back in June 2011 and was known to steal information form devices without users' knowledge.
The new Trojan, apart from stealing information, also gives hackers access to modify content on the devices and even to read push notification that the user receives.
Android as an operating system is secure in itself as it asks or prompts the user every time an application is being installed on the device. But many users do not see the permissions that the application asks for and allows it to install on the device.
So as a smart Android user, make it a regular practice to carefully go through the permissions or access conditions that application is seeking for. And if anything seems suspicious the user should avoid installing the application.
Till now, no feasible solution for this infection has been announced but we hope to get a solution soon. For the time being users can use antivirus applications to remove this Trojan form their devices. If the anti virus program fails to remove then a hard reset of the device is advised for the removal of the Trojan, but remember to take a backup of the data before resetting the device to avoid losing important data.