Google has announced a new Gmail Inbox user interface which is to be released in coming months for both mobile as well as desktop platforms. The new Gmail Inbox user interface focuses on integrating the mail, social updates, deals and offers, notifications and more under the tabbed experience. More like category, tabs will enable automatic email sorting to make the Gmail Inbox more robust and organised.
Gmail app for the Android and the iOS platform will be revamped through a new update that can be expected in next few weeks. Google has been struggling to get the native Gmail app working for the Apple iOS based device. Apparently, the new Gmail Inbox design seems to be inspired from the existing Gmail app for iOS.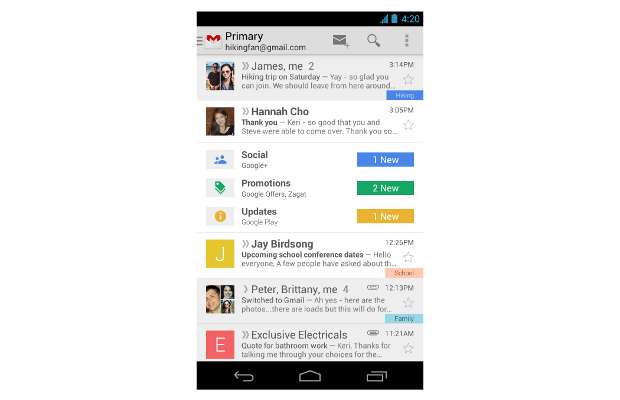 The new Gmail Inbox will basically bring four category tabs – Primary (inbox), Social, Promotions and Updates. Thankfully, Gmail will offer an option to switch back to the original Gmail Inbox user interface just in case the user is not happy or comfortable with the new options.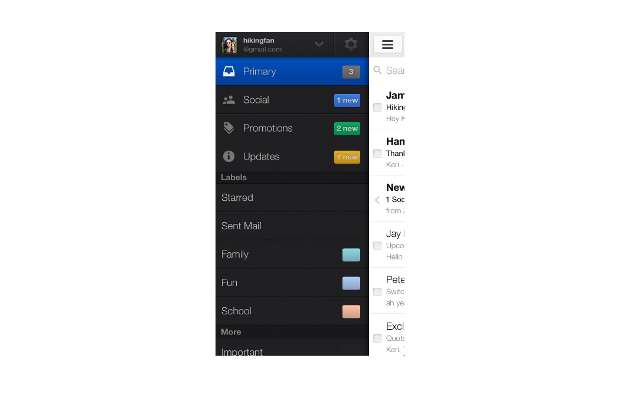 Each of these four category tabs can be assigned a specific colour labels so that the user can easily identify the type or nature of the email. Now we really hope that the Gmail app also integrates some LED notification changes as well. That will allow several enthusiast Android users to set custom colour notifications for respective email category.
As usual, Google always offers the switch back option but we are not sure till how long. For instance, if a user wants to try out the upcoming Gmail Inbox UI after couple of months, there may not get switch back option. However, it is too early to judge on what Google has in mind.
The new Gmail Inbox will be pushed to users in phase-wise manner in coming few weeks from now.